The East Gardens of the Imperial Palace

Imperial East Garden has many historic sites that make you think of Ieyasu and Edo Castle ruin.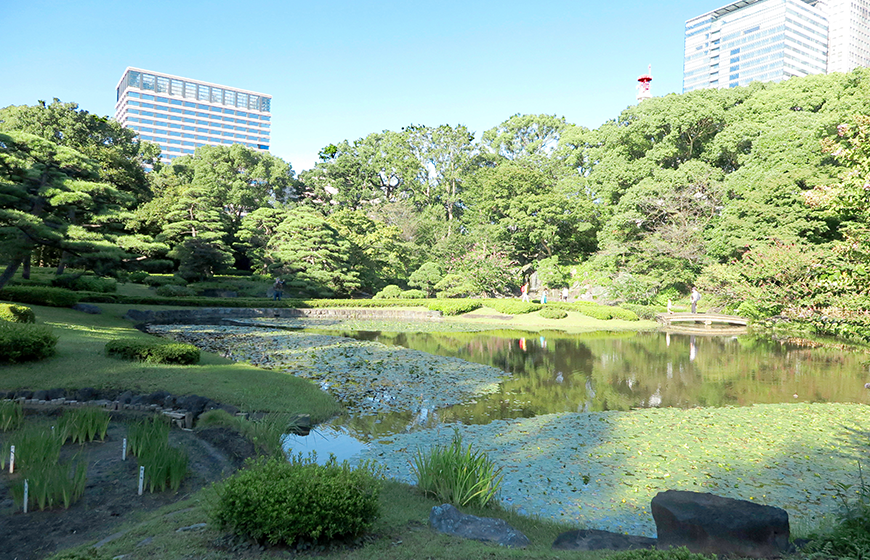 The East Garden of the Imperial Palace is 5-minute walk from Subway Otemachi Station or Takebashi Station. This is the garden attached to the Imperial Palace where you can see a lot of histric sites. Inside the garden, the former site of Edo Castle is now open to the public as a lawn square, you can see closely the Tenshu-dai base of the main tower whose tower wasn't reconstructed and Fujimi Yagura (Mt.Fuji view keep) used instead of the tower of the castle.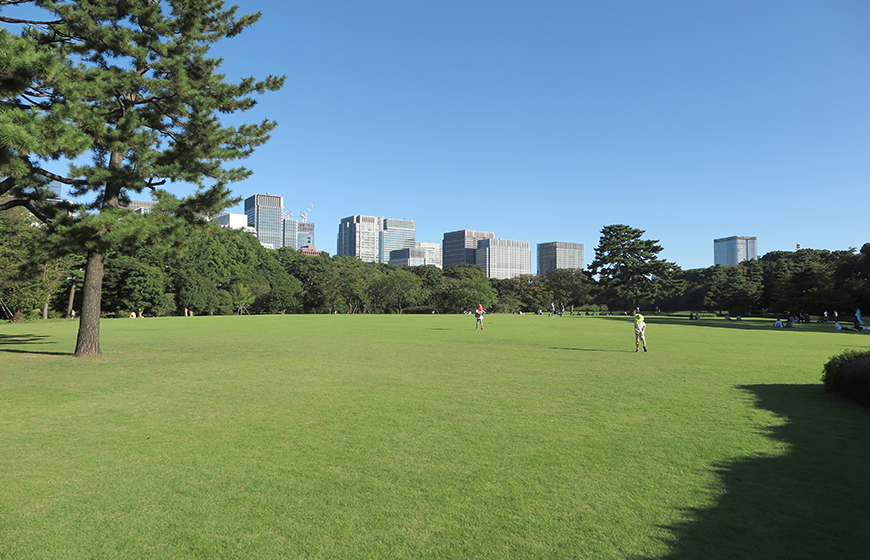 Edo Castle appeared in 1457. OTA Dokan had it constructed and later in 1524, it became a subsidiary castle of Hojo clan. In 1590, Hojo clan was destroyed by the Seige of Odawara by TOYOTAMI Hideyoshi and TOKUGAWA Ieyasu moved into Edo Castle. And in 1603, when Ieyasu was appointed Seii Taishogun, full-scale renovation work was conducted. Then, the castle town was expanded by cutting down Mt. Kanda, north of Edo Castle,and reclaiming the sea. In addition, Ninomaru citadel and Sannomaru citadel of Edo Castle were expanded and five-storied castle Tenshu was newly constructed.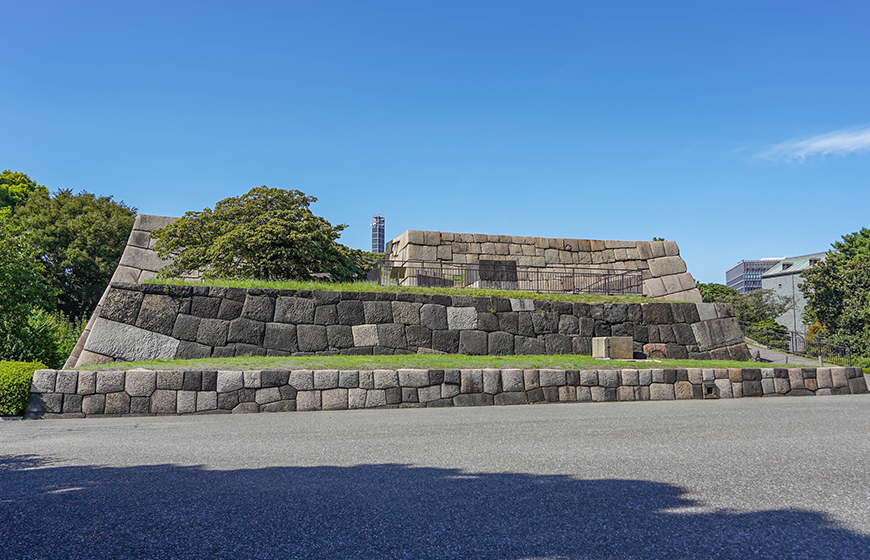 The Tenshu-dai base of the main tower is open to the public and you can climb up and enjoy the view. The Stone masonry remains. (about 41m from east to west, about 45m from south to north, hight 11m)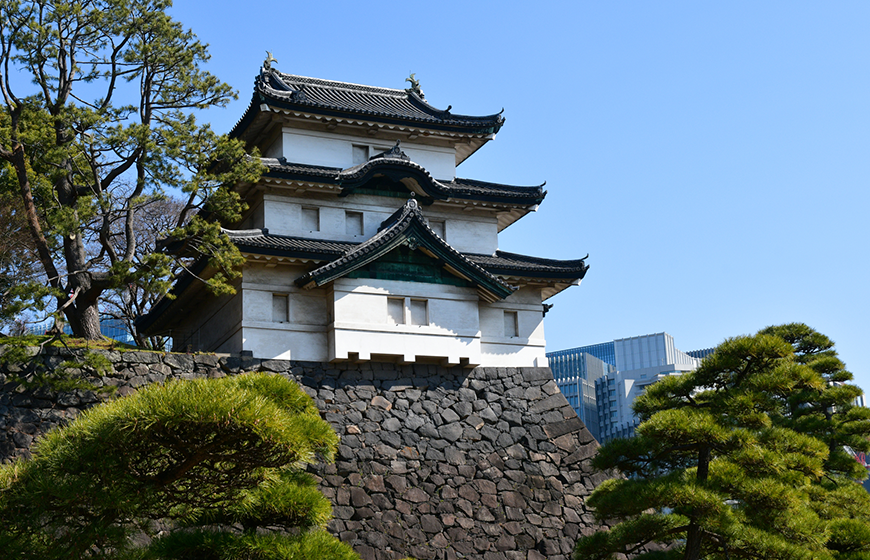 In the south of the ruin of Edo Castle, Fujimi Yagura(Mt.Fuji view keep) is located. This Fujimi Yagura is known as the three-storied watchtower that is the only remain as a histric landmark of Edo Castle. And at Honmaru Kyukeijo Zouchikuto, you can see the scale model of Edo Castle. The East Garden of the Imperial Palace can be accessed from three gates. From Takebashi Station, Hirakawa-mon Gate and Kita-hanebashi-mon Gate are closer and from Otemachi Station, Ote-mon Gate is closer.
SPOT INFORMATION

The East Gardens of the Imperial Palace Read more
| | |
| --- | --- |
| Address | 1-1 Chiyoda, Chiyoda-ku, Tokyo |
| TEL | 03-3213-2050 |