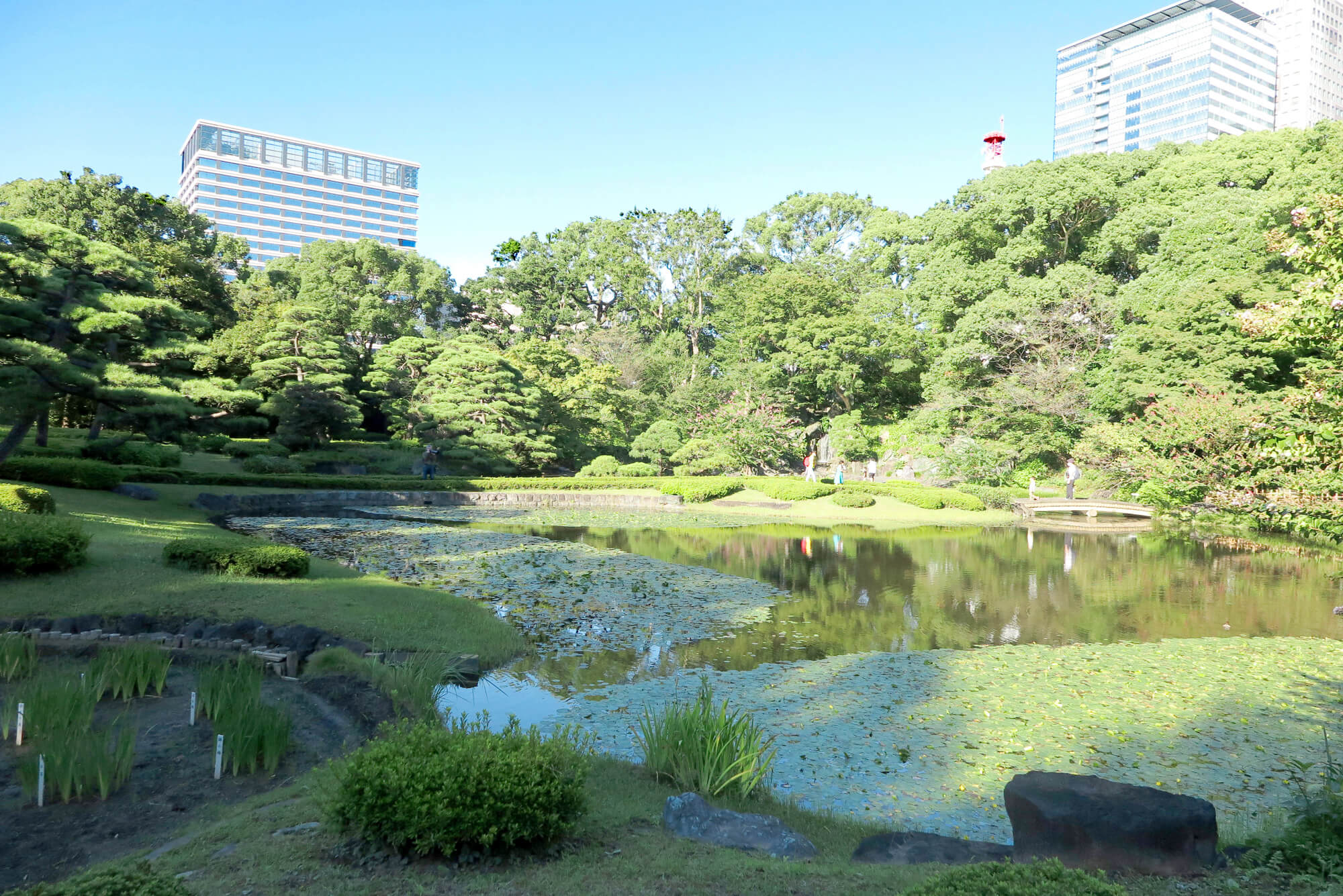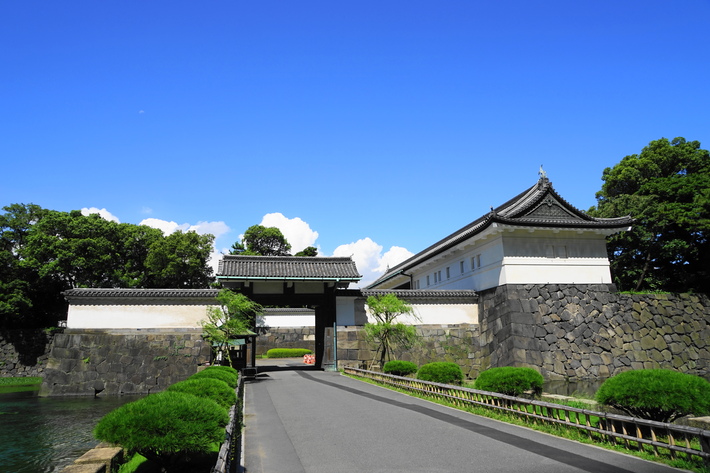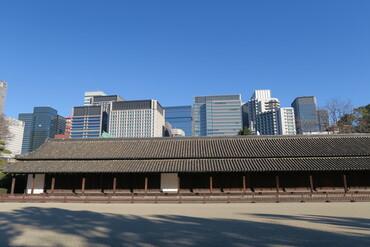 INFORMATION
address

1-1 Chiyoda, Chiyoda-ku, Tokyo

tel

03-3213-2050

access

5-minute walk from Subway "Otemachi Sta." Exit C13a
5-minute walk from Subway "Takebashi Sta." Exit 1a
15-minute walk from JR "Tokyo Sta." Marunouchi North Gate
Opening hours
March 1 to April 14: 9:00 am - 5:00 pm (Admissions end at 4:30 pm)
April 15 to end of August: 9:00 am - 6:00 pm (Admissions end at 5:30 pm)
September 1 to end of September: 9:00 am - 5:00 pm (Admissions end at 4:30 pm)
October 1 to end of October: 9:00 am - 4:30 pm (Admissions end at 4:00 pm)
November 1 to end of February: 9:00 am - 4:00 pm (Admissions end at 3:30 pm)
*Please visit the Website to check as hours and dates are subject to change.
Closed
Mondays/Fridays
*The gardens are open to the public on holidays such as National holidays, excluding the Emperor's Birthday.
December 28 to January 3
Website
https://www.kunaicho.go.jp/event/higashigyoen/higashigyoen.html
With beautiful gardens and many historic sites, The East Gardens of the Imperial Place offers visitors a feel for the history of Japan's Edo period.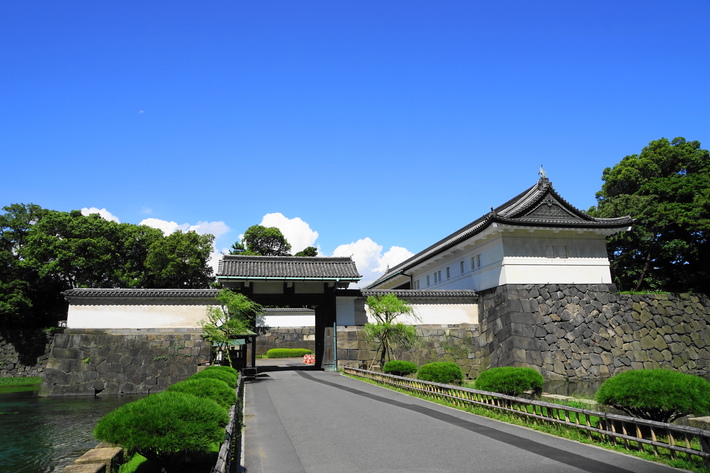 The East Gardens of the Imperial Palace are located 5-minute walk from Subway "Otemachi sta." and "Takebashi sta." Part of the Imperial Palace and occupying the site of three compounds that belonged to the former Edo Castle: Honmaru, Ninomaru, and parts of Sannomaru, the gardens are open to the public. Many sites of historical interest remain on the vast area of 210,000 square meters, and seasonal flowers look glorious when in full bloom.
The East Gardens of the Imperial Palace have three gates. Ote-mon Gate is located in the direction of Subway "Otemachi Sta." while Hirakawa-mon Gate is located toward Subway "Takebashi Sta." Kita-hanebashi-mon Gate is located on the far side of Hirakawa-bori Moat. Ote-mon Gate functioned as the main gate of Edo Castle and was used by the feudal lords who came to stay in the castle under the alternating attendance system of the Tokugawa Shogunate. After passing through Ote-mon Gate, you will find Sannomaru Shozokan (The Museum of the Imperial Collections) on your left. Entrance is free of charge, and inside you will find paintings, books, and craft items that have been passed from generation to generation in the imperial family on display.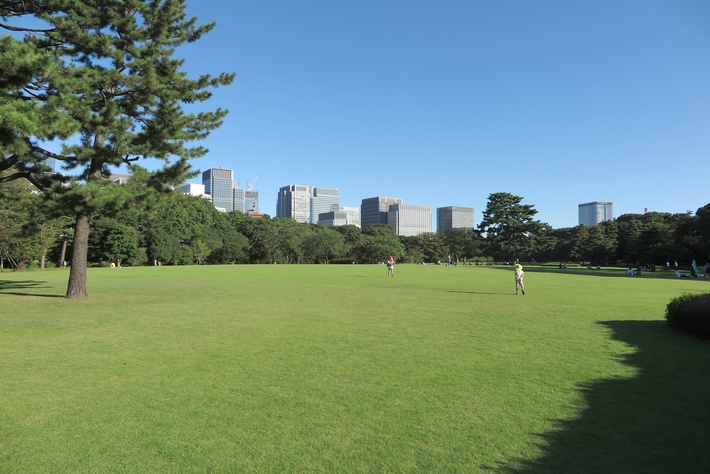 Next is the Remains of Edo Castle. On holidays, you will see families sitting on picnic blankets and enjoying the sunshine here. Edo Castle was struck by a big fire, and unfortunately was never rebuilt, but visitors can view a restoration miniature at the annex to the Honmaru resting place, located nearby. You can get a sense of the vast grounds of the Remains of Edo Castle and, from the miniature, the many years that the city of Edo flourished. Other popular historical sites related to the remains of the O-oku women's quarters and the Oku Corridor.
Other buildings and remains that conjur images of the former Edo Castle can be viewed inside the gardens, including The Fujimi-tamon Defence House, which was used to store weapons and documents in the old days. We invite you to visit The East Gardens of the Imperial Palace to get a close-up sense of the history of the city of Edo in the midst of a lush natural setting.