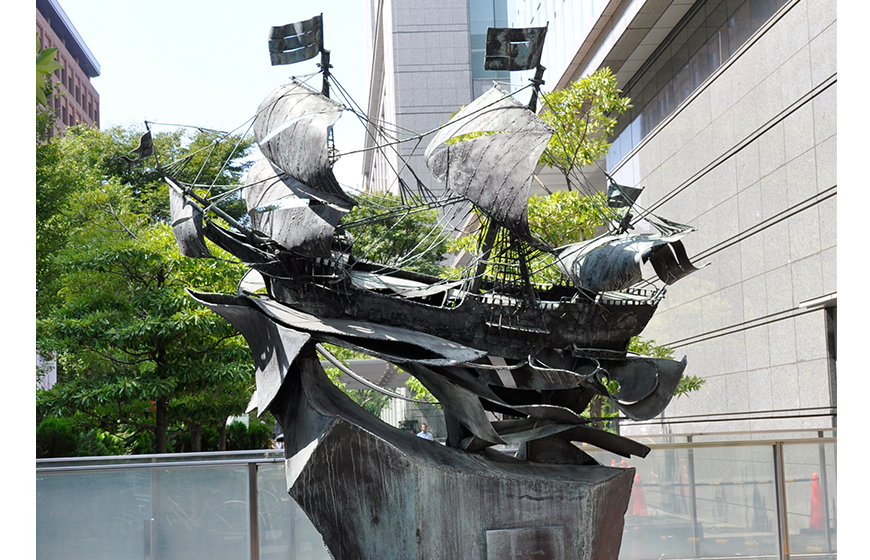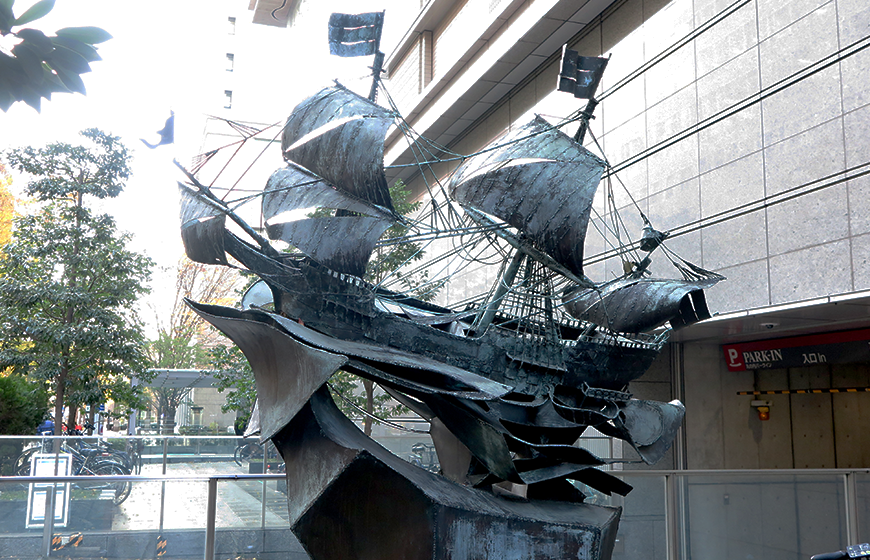 It's relevant to the origin of the name "Yaesu". TOKUGAWA Ieyasu is deeply involved in the Statue of De Liefde.
INFORMATION
address

2-4-1 Marunouchi, Chiyoda City, Tokyo

access

1- minute walk from JR/Subway Tokyo Sta. Marunouchi South Exit
It's relevant to the origin of the name "Yaesu". TOKUGAWA Ieyasu is deeply involved in the Statue of De Liefde.
Marunouchi Bldg. directly connected to Subway Tokyo Station. Beside Marunouchi Bldg., familiarly known as Marubiru, stands Statue of De Liefde. The statue was donated by Prime Minister Van Agt of the Kingdom of the Netherlands when he visited Japan in 1980.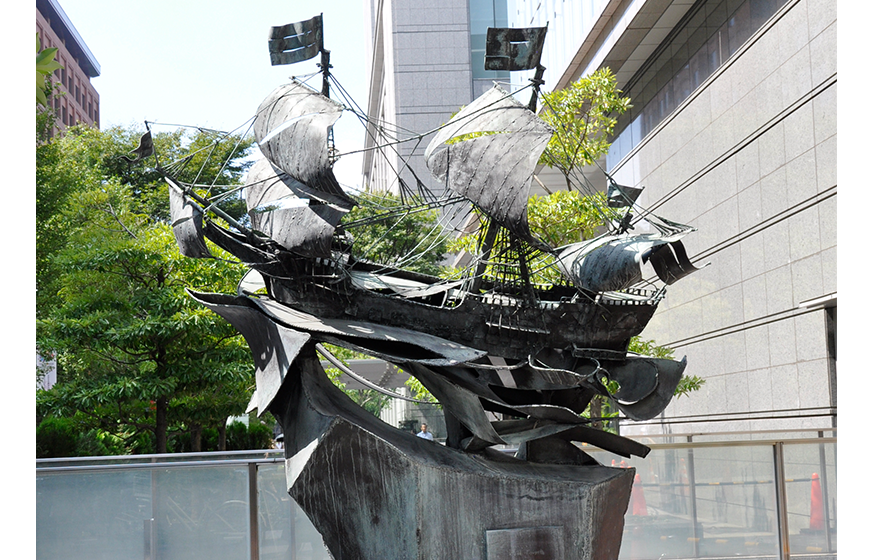 Originally, in Marunouchi 2-chome, where this Statue of De Liefde stands, Yaesu riverbank was located. The name Yaesu cames from Jan Joosten, a Dutch sailor on the De Liefde.
Jan Joosten drifted down to Kyushu on a merchant ship, the De Liefde in April, 1600. The De Liefde was said to have been the first Dutch ship drifted down to Japan at that time.

After he was washed on the shore, he earned the confidence of TOKUGAWA Ieyasu, who was a feudal lord of the time and became an advisor of foreign diplomacy and gunnery. In September of the same year, 1600, the Battle of Sekigahara broke out. During the war, the cannons equipped with the De Liefde were used and the artilery troops that were able to handle them left for the battle front. In addition, Jan Joosten improved body armors into Touseigusoku (Modern armors) and made a great contribution to the war. As a result, Ieyasu won the Battle of Sekigahara and succeded in uinifying the whole country.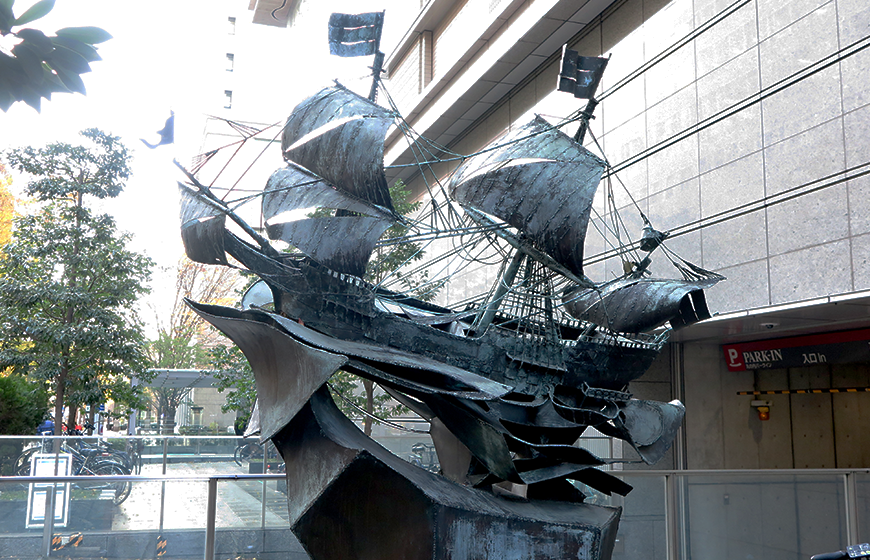 Later, the house given to Jan Joosten was in the inner moat of Edo Castle, people started to call the moat Yayosu riverbank after Jan Joosten's Japanese name, Yayousu. It is said that this Yayosu riverbank was transformed and settled into Yaesu shore. Furthermore, since in 1929, with Tokaido Line as a border, Imperial Palace side is called Marunouchi and the sea side is called Yaesu.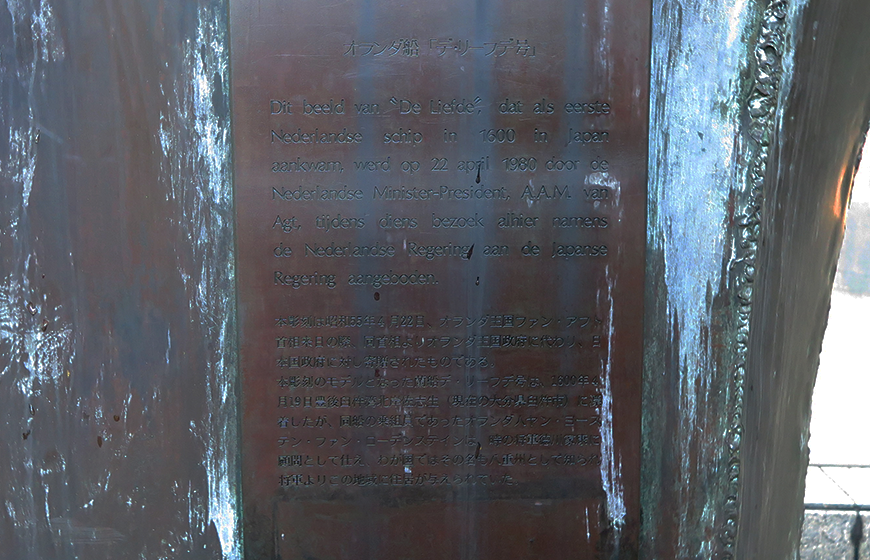 Jan Joosten was the man who played a role of Tokugawa Ieyasu's unification of the country. After looking at the Statue of De Liefde, why don't you walk around the house given to Jan Joosten at that time, the area from the present Babasakimon to Wadakura.
The information is current as of January 2023.