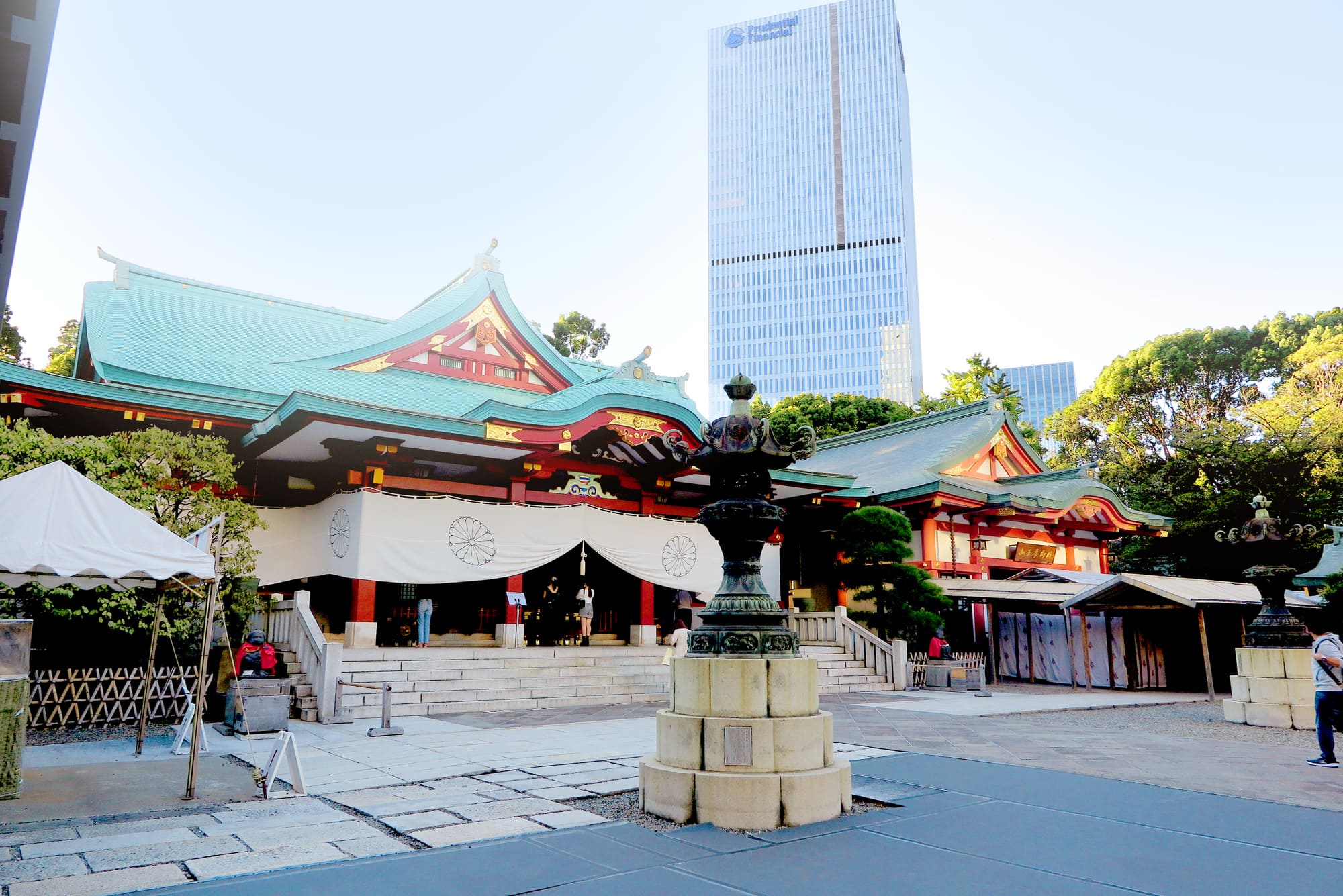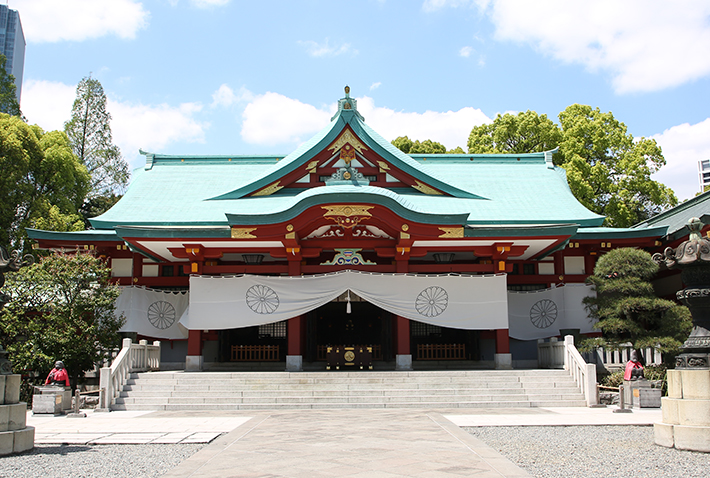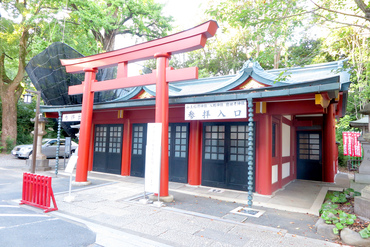 INFORMATION
address

2-10-5 Nagatacho, Chiyoda-ku, Tokyo

tel

03-3581-2471

access

3-minute walk from Subway "Akasaka Sta." Exit 2
3-minute walk from Subway "Tameike-sanno Sta." Exit 7
5-minute walk from Subway "Kokkai-gijidomae Sta." Exit 5
8-minute walk from Subway "Akasaka-mitsuke Sta." Exit 11
From family safety to a prosperous business, marriage, and warding off evil. Akasaka's Hie-jinja Shrine benefits visitors in various ways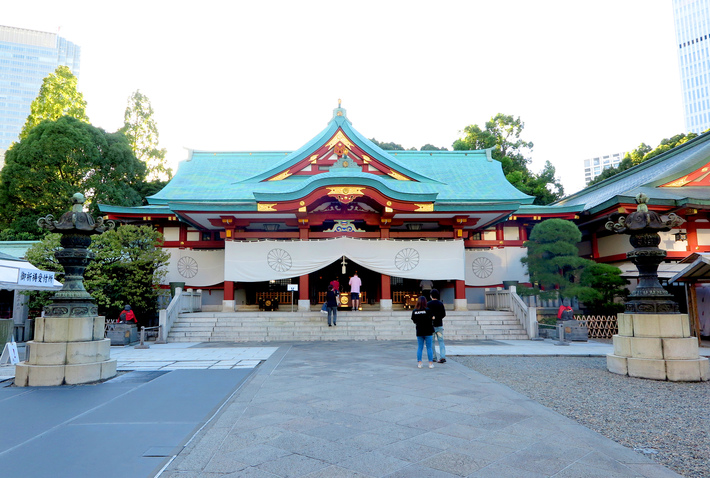 Hie-jinja Shrine is located 3-minute away from Subway Akasaka Station and Tameike-sanno Station by foot. This Hie-jinja Shrine was built in Edo Castle back in 1478 and formed the basis of Edo's prosperity. After that, it was repeatedly moved and in 1657, it fell victim to the Great Fire of Meireki that is also said to the largest fire in the Edo period, thus losing its main building. However, two years later, it was rebuilt on the land on which it currently stands and has continued to watch over the safety of the people until now.
The enshrined deity, Oyamakuino-kami, also known as the god of mountains, is believed to provide benefits such as household safety.
Also, surrounding it are Sanno Inari-jinja Shrine, Yasaka-jinja Shrine, and Sarutahiko-jinja Shrine. Sanno Inari-jinja Shrine houses Kuninotokotachino-kami who is worshiped as the god of success in business. Yasaka-jinja Shrine houses Susanoono-kami, the grandfather of Oyamakuino-kami, the god of the main shrine, and has been believed to provide benefits such as marriage, warding off evil, and having a prosperity of descendants. Also, the adjoining Sarutahiko-jinja Shrine houses Sarutahikono-kami, whom people visit to ask for good luck, growth of their business, and warding off disasters.
Since ancient times, monkeys have been revered as gods that protect mountains. The holy monkey statues that stand in a pair as husband and wife in front of the main building of Hie-jinja Shrine originated from this legend. To the left of the main building stands a female holy monkey statue holding a young monkey and many people have entrusted their wishes of marriage, children, and safe childbirth to it. To the right of the main building stands a male holy monkey statue, which is said to provide the benefits of a flourishing business and a thriving company.
"Hie Shrine" has been visited by many people wishing to enjoy its benefits for several periods. Every year in June, the "Sanno Festival", one of the three great festivals in Japan, is held, and various events revolving around the traditional entertainment of the Edo period are carried out in the compound. As an event of this "Sanno Festival", the "Shinkosai" is held every other year, involving a procession parading through 300 meters in the heart of Tokyo. In the procession, about 500 people clad in court costumes stride through the city, making an impressive impact. Of course, even on normal days, "Hie Shrine" is packed with sights to see, such as the holy monkey statues, "Treasure Hall Gallery", and cute amulets. How about visiting the shrine while enjoying its tranquil atmosphere?