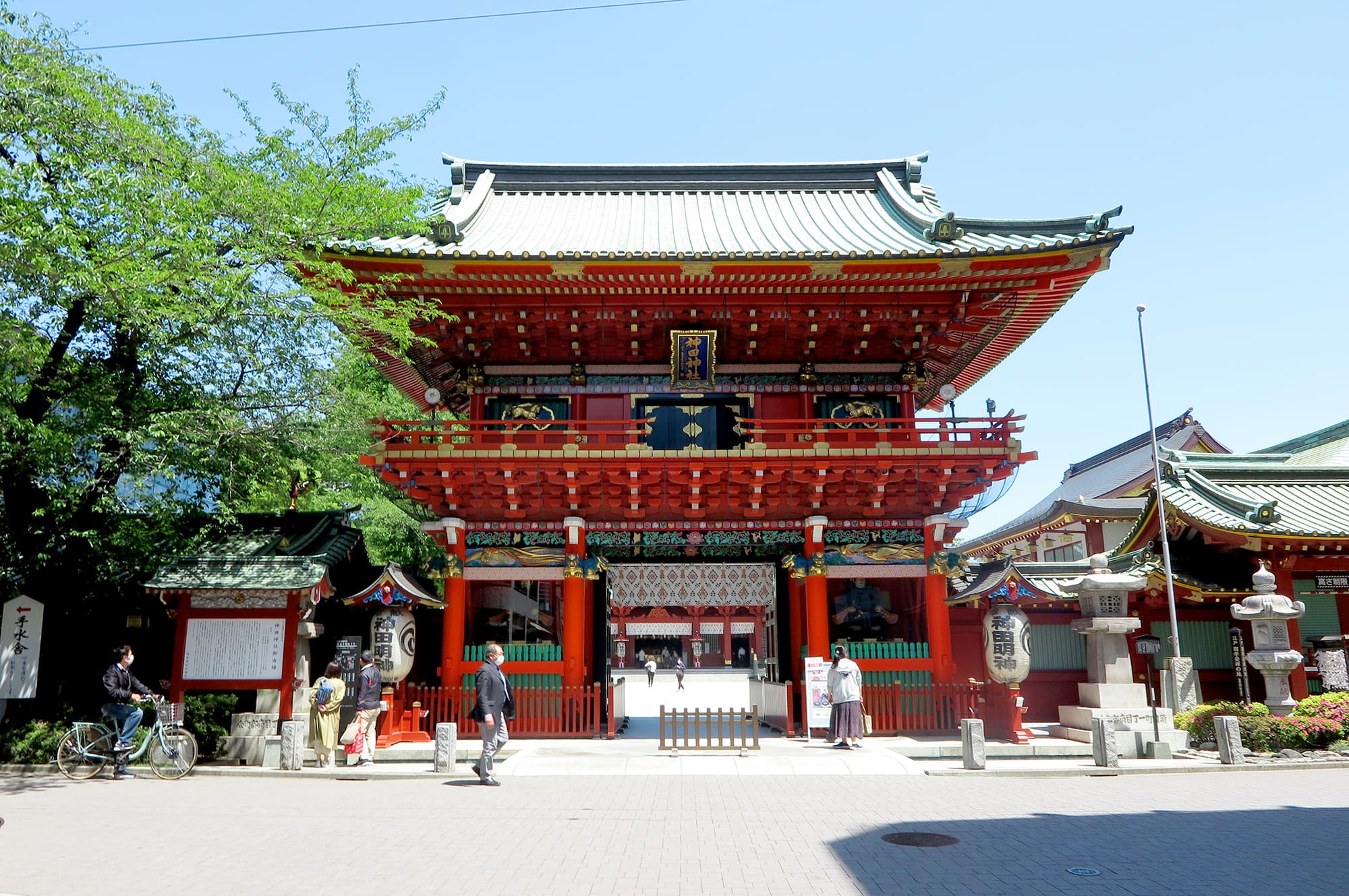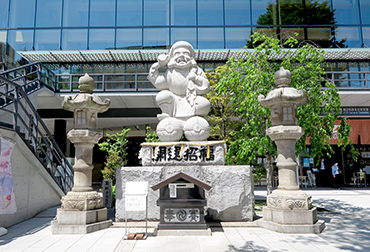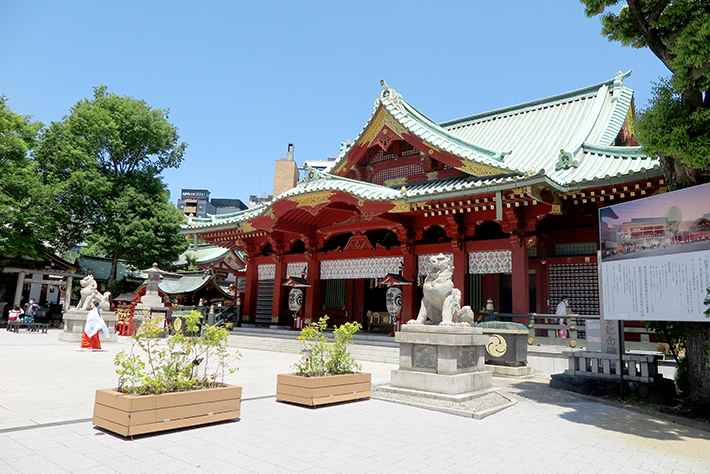 Kanda Myojin Shrine is a 5-minute walk from Ochanomizu Station, Shin-Ochanomizu Station, and Suehirocho Station. It is a prestigious shrine with a long history, and is known as the guardian spirit of 108 town councils, including Kanda, Nihombashi, Akihabara, Otemachi, Marunouchi, and Tsukiji Fish Market.
INFORMATION
address

2-16-2 Soto-Kanda, Chiyoda-ku, Tokyo

tel

03-3254-0753

access

5-minute walk from JR/Subway "Ochanomizu Sta." Hijiribashi Exit
7-minute walk from JR/Subway "Akihabara Sta." Electric Town Gate
5-minute walk from Subway "Suehirocho Sta."
In 2030, Kanda Myojin Shrine will be celebrating 1300 years since its foundation. The Cultural Exchange Center EDOCCO has also opened in the shrine grounds.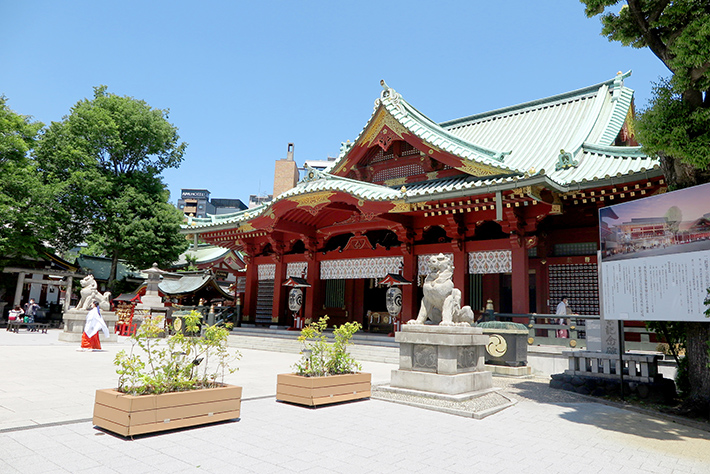 The foundation of Kanda Myojin Shrine dates back to the 730 AD (2nd year of Tenpyo). It was founded by Makandaomi, a descendant of Onamuchi, in Otemachi, Chiyoda-ku, Tokyo, which at the time was known as Shibasaki-mura, Toshima-gun, Musashino-kuni. After that, in 1309, TAIRA no Masakado, who was active in the Tengyo Rebellion, was enshrined. It is said that at the time of the Battle of Sekigahara, TOKUGAWA Ieyasu came to Kanda Myojin Shrine to pray for victory before battle. After that, even though Kanda Myojin Shrine burned down during the Great Kanto Earthquake, and sustained damage due to war, it was restored and rebuilt, and has regained the appearance of a shrine comparable to the Edo period.
In 2030, Kanda Myojin Shrine will be celebrating 1300 years since its foundation. At such a turning point, maintenance work, such as repairs to the shrine and restoration of the Miyahouren used during the Kanda Matsuri, will be carried out in the hopes of prolonging the existence of the shrine. Also, as part of the project, EDO Culture Complex "EDOCCO" has been built on the shrine grounds. The facility has a restaurant and souvenir shop, which have a talisman issuing area, a reception area for worship, and a studio space where you can experience traditional culture.
While inheriting the traditions accumulated over a long history, Kanda Myojin Shrine continues to create new culture. A visit to Kanda Myojin Shrine, with its many highlights, may give you the opportunity to become interested in history and shrines.