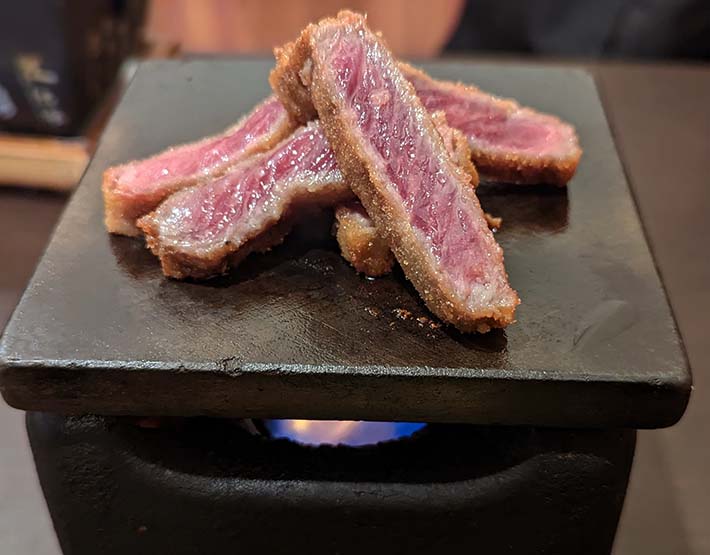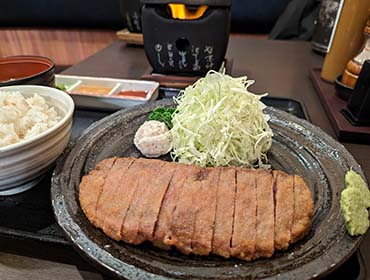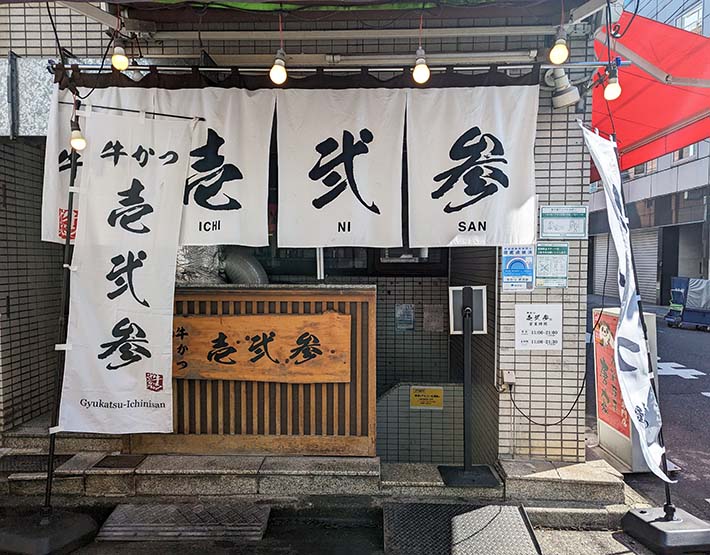 INFORMATION
address

Watanabe building B1F, 3-8-17 Sotokanda, Chiyoda-ku, Tokyo

business_hour

11:00 - 21:30

access

4 minutes walk from Akihabara Station.
2 minutes walk from Suehirocho Station
Shop Holidays
none
Language(Other than Japanese)
English, Chinese
Homepage Adress
The first experience of grilling beef cutlets to your own liking at the extremely popular restaurant "Gyukatsu Ichi Ni San", where queuing is a must, and the soft, melt-in-your-mouth rare texture will make even foreigners.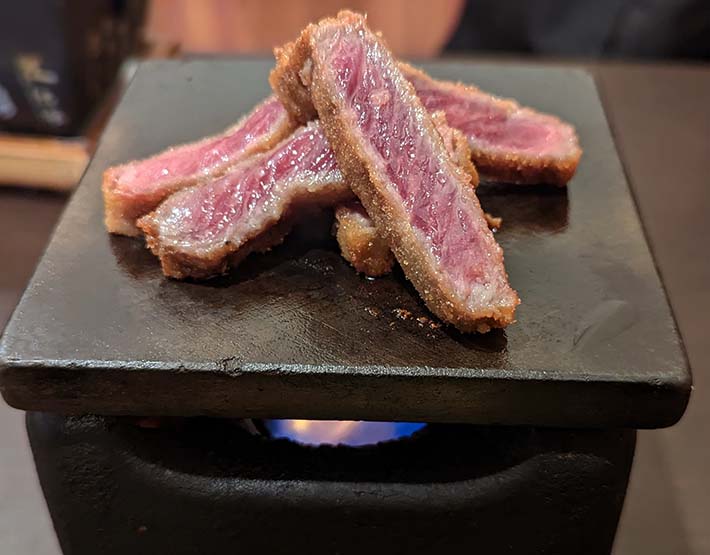 Gyukatsu Ichi Ni San is a very popular beef cutlet specialty restaurant in Akihabara, where customers line up every day. Beef cutlets are fried rare and then grilled on a stone plate to your liking and eaten hot. Unlike the usual crispy batter, the bread crumbs are ground finely until they become powdery and covered with a thin batter before frying, making it light despite being deep-fried. The moderately fatty meat melts in your mouth, and the refreshing wasabi soy sauce goes well with it. The beef cutlet is also served with a special wasabi sauce or rock salt to accentuate its original flavor. Many people eat two pieces of beef cutlet in one sitting.
At Gyukatsu Ichi Ni San, the beef cutlet is served with wasabi, honjozo soy sauce, rock salt, and other Japanese flavors that make the most of the ingredients. It is not served with chuno sauce like kushikatsu or tonkatsu, so it may be similar to a steak with a thin batter. The menu offers only beef cutlets. Although the meat is not Halal certified, the beef is from Australia and other countries. Although it is a small restaurant with only 11 seats, it is said to sell more than 200 servings of beef cutlets a day. Word of mouth has spread, and the restaurant has become a tourist attraction with 90% of its customers being foreigners. It has even been ranked No. 1 in popularity on a Korean gourmet website. If you are ever in Akihabara, please stop by "Beef Cutlet Ichi Ni san".