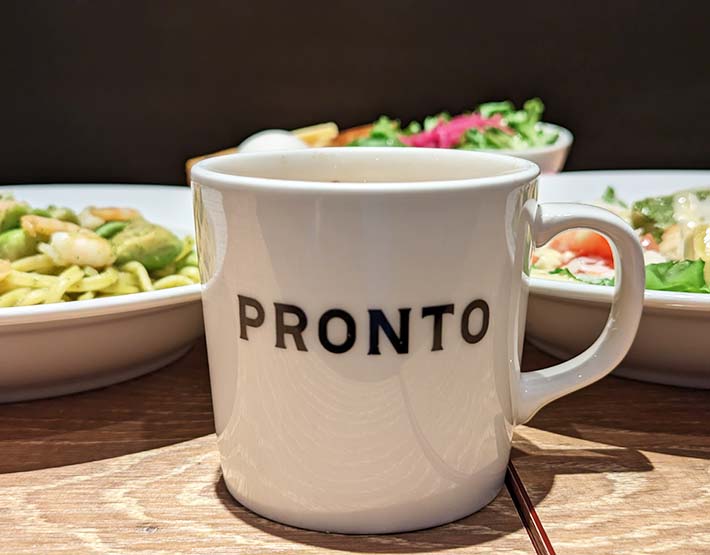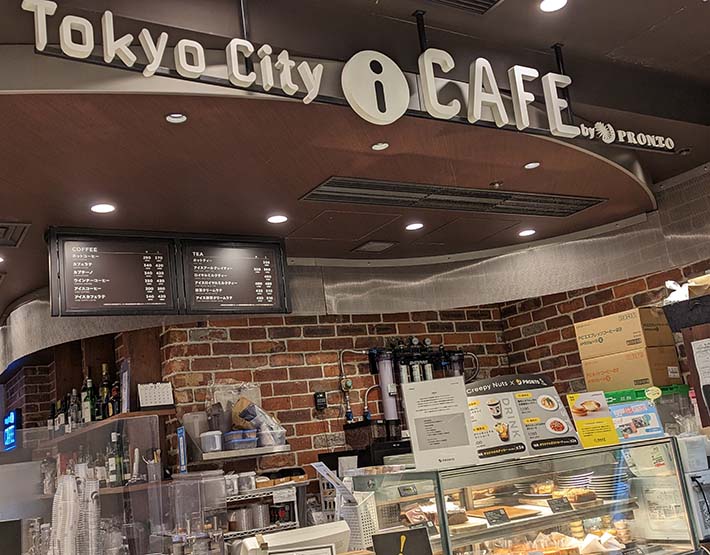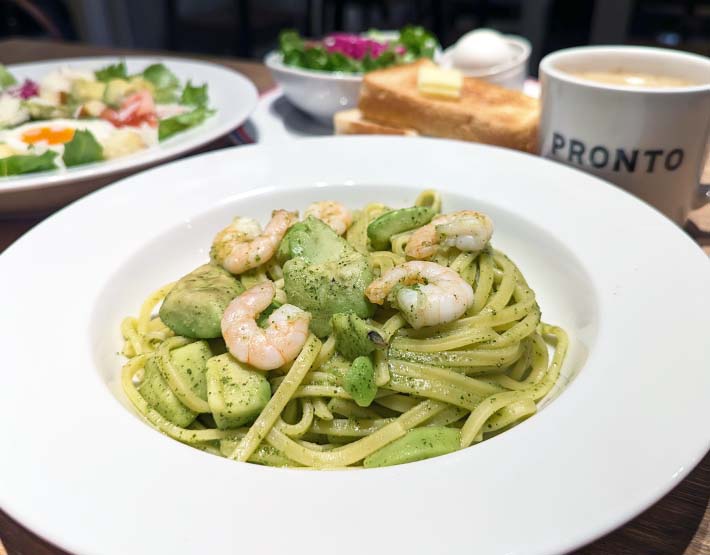 INFORMATION
address

KITTE B1F, 2-7-2 Marunouchi, Chiyoda-ku, Tokyo

tel

03-3217-2046

business_hour

Weekdays: Cafe 07:00-17:30 Bar 17:30-22:00
Saturday: Cafe 10:00-17:30, Bar 17:30-22:00
Sunday & Holidays: Cafe 10:00-17:30 Bar 17:30-22:00

access

1 minute walk from Marunouchi South Exit of Tokyo Station
Open from 7:00 a.m. on B1 of KITTE, a 1-minute walk from Marunouchi South Exit. PRONTO is full of useful information for Tokyo sightseeing, dining, café use, and travel planning.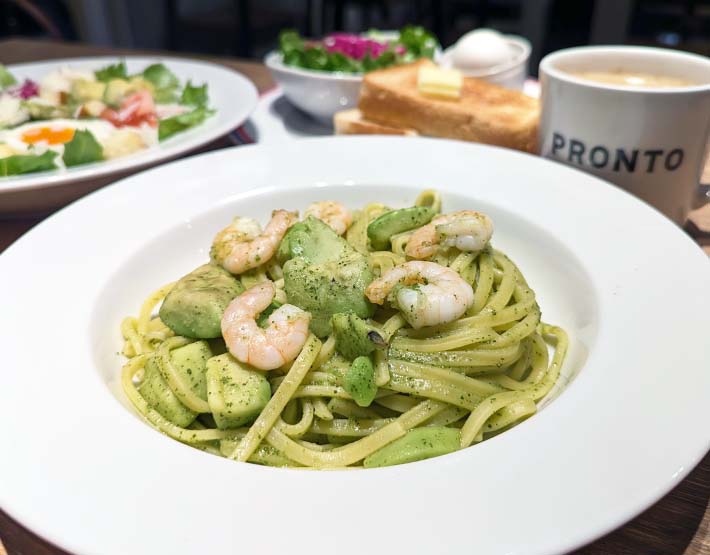 Tokyo City i CAFE by PRONTO is located on the basement floor of the KITTE Marunouchi commercial complex, a 1-minute walk from JR Tokyo Station. The menu is the same as the regular PRONTO, but there is a tourist information centre adjacent to the café, with travel guidebooks and maps available in the shop. Some of the information is also available in English, making it a convenient and easy-to-use shop for foreign tourists.
Although it is a coffee shop, PRONTO has a full food menu, and its pasta is especially authentic and delicious. The "Shrimp and Avocado with Basil Sauce" made with fresh pasta is popular among women. The creamy avocado and aromatic basil sauce is well mixed with the chewy texture of the pasta, making this a long-selling PRONTO menu item.

Morning toast set includes boiled egg or yogurt, salad and drink. The Basil Chicken & Avocado Salad from the café menu consists of basil-flavored salad chicken, avocado, tomato, green leaf, purple cabbage, beet rapé crouton, half-boiled egg, and topped with Parmesan cheese. Many no-pork menu with a great selection of dressings to choose from. The menu changes during morning, café, and bar hours, so you will never get bored no matter when you come. Whether you are planning a meal, using the café, or planning a trip, come to PRONTO for your ministry!