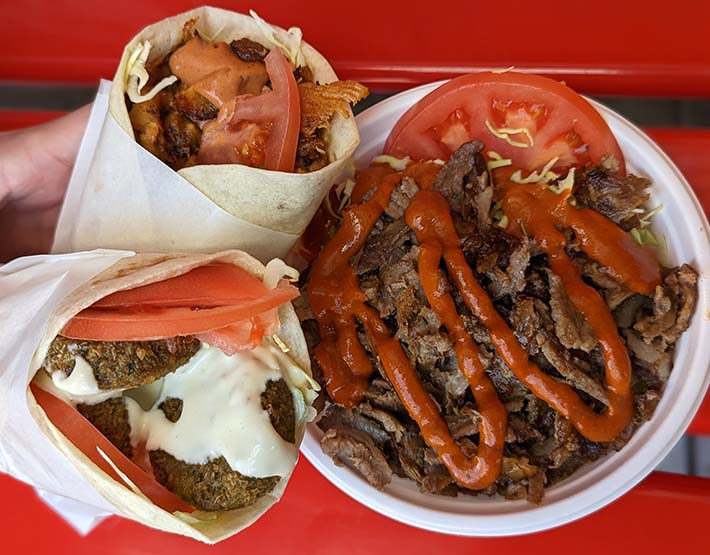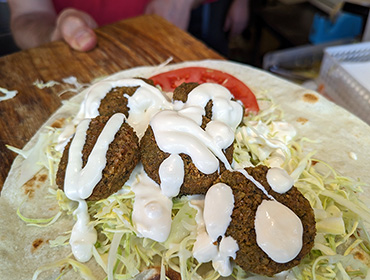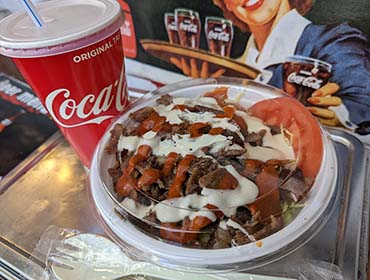 INFORMATION
address

Akihabara Doner Kebab 1F, 4-3-3 Sotokanda, Chiyoda-ku, Tokyo

business_hour

10:00~ 24:00

access

4-minute walk from Akihabara Station Electric Town Exit
2 minutes walk from Suehirocho Station
Akiba Kebab, a popular restaurant located at Showa street exit, has finally revived and opened on the first floor of Donki. The delicious, freshly baked, juicy kebabs are sure to satisfy.。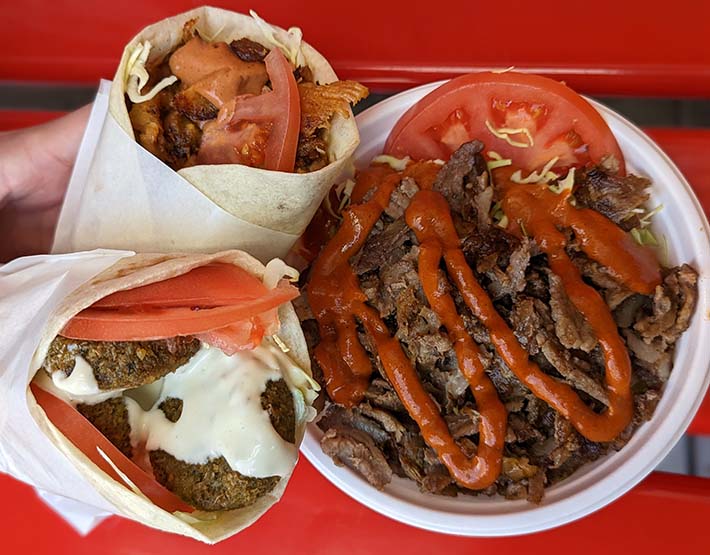 Akiba Kebab is a famous kebab shop that was located at the Showa street exit of JR Akihabara Station, where kebab lovers must have eaten at least once. Many fans may have been shocked to learn that the store had been under construction for a long time and disappeared without a trace.
That Akiba Kebab came back to Akihabara Electric Town in March 2022. It will be located on the first floor of the Don Quijote Akihabara store! This is great news.
As before, there are two types of meat: beef and chicken. Of course, Halal compliant. The chef, who has been making kebabs for 30 years, cuts the huge rotating chunks of meat with a clipper-like machine, adds cabbage and sauce, and the dish is ready in no time at all.
The dish may look like it is being prepared in a haphazard manner, but it is the work of a craftsman. The juicy, tender meat is freshly grilled and cut, the cabbage is crispy and shredded, the tomatoes are sliced, and the sauce is not too much, but the balance is exquisite.
In addition to the standard menu items such as kebab wraps that are just right for walking around, hearty kebab donburi (rice bowl) and kebab sandwiches, we also recommend the chickpea croquettes and falafel. If you visit Akihabara, please give them a try.