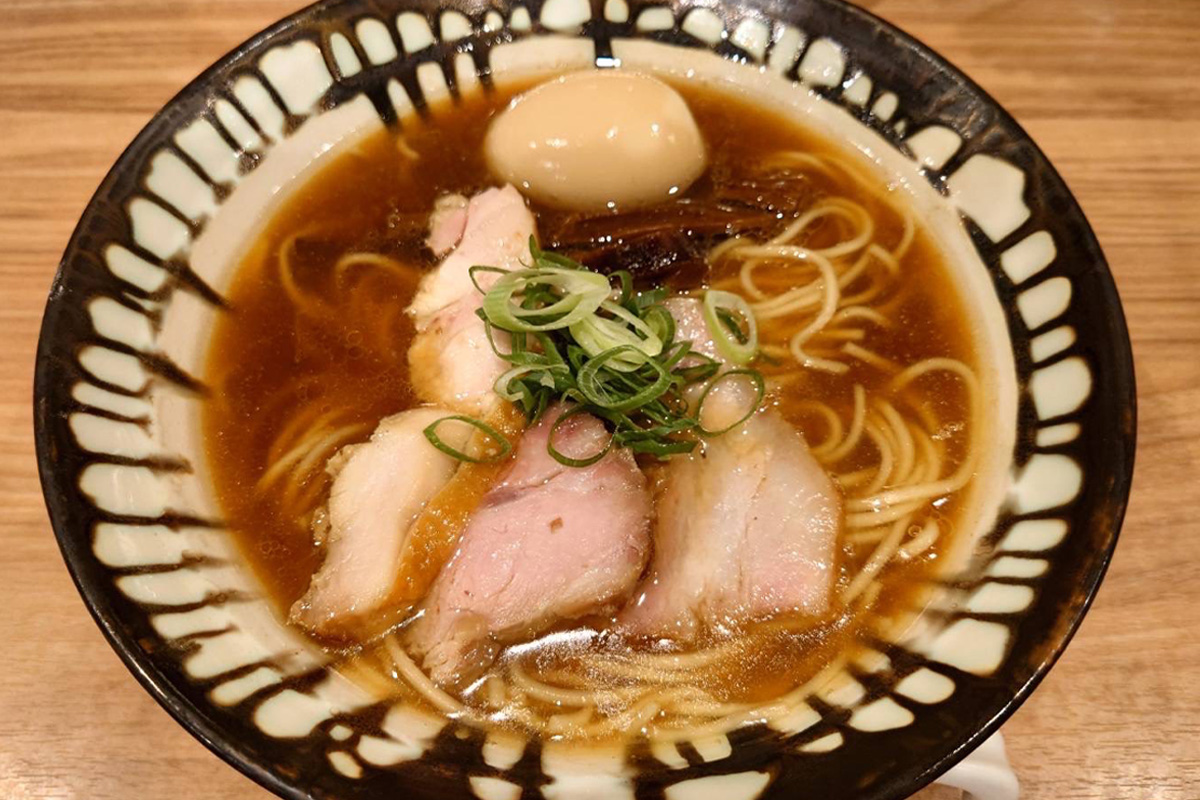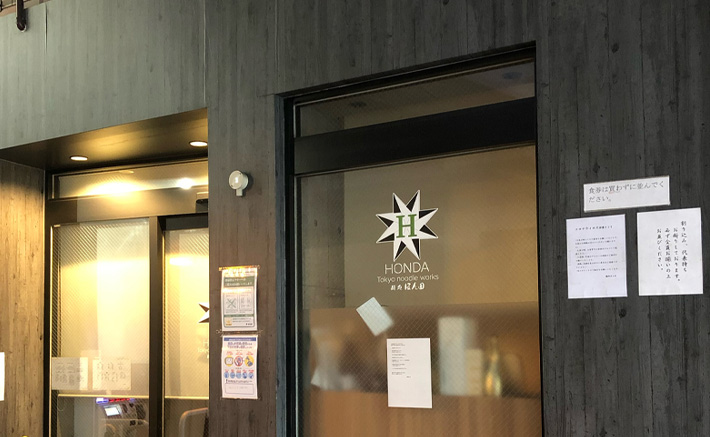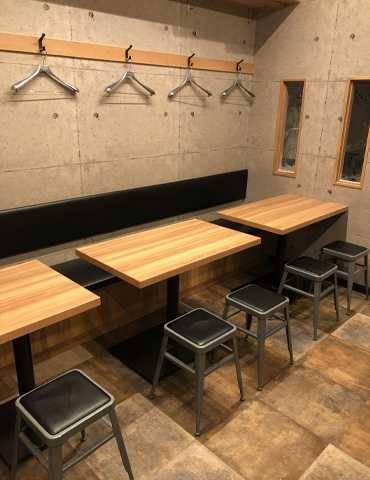 Mendokoro Honda, where you can taste ramen carefully made with luxurious ingredients
INFORMATION
address

1-19 Kanda-Hanaokacho, Chiyoda City, Tokyo

business_hour

11:30 a.m. - 3:00 p.m. / 6:00 p.m. - 9:30 p.m.

access

1-minute walk from JR/Subway/Tsukuba Express Akihabara Sta. Central Gate
Mendokoro Honda, where you can taste ramen carefully made with luxurious ingredients
Mendokoro Honda, located under the viaduct of JR Akihabara Station, is a popular ramen shop that moved from Higashi-Jujo to Akihabara in 2020. At Mendokoro Honda, people line up every day to enjoy special soup with condenseded umami and homemade noodles.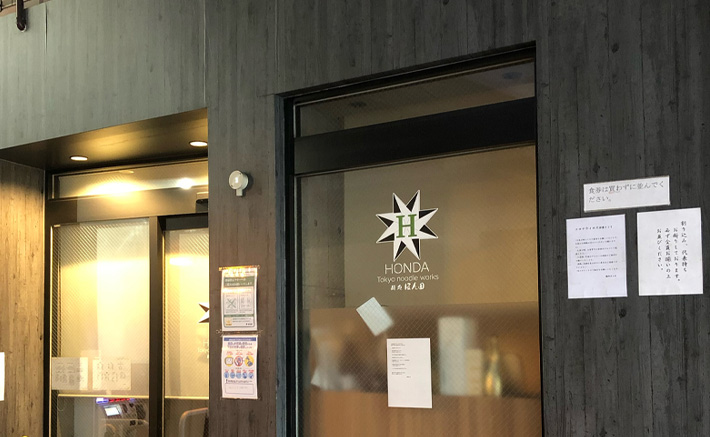 The shop opened in Higashi-Jujo in 2008. The maneger at that time, HONDA Yuki, developed the shop into a long queue shop, bought the shop to be an owner, and started his own business. He was only 21 years old at the time and was known as the "young genius of the ramen world." After that, with the concept of "a special bowl that I want people who like ramen to eat," the number of seats was expanded and a new shop opened in Akihabara.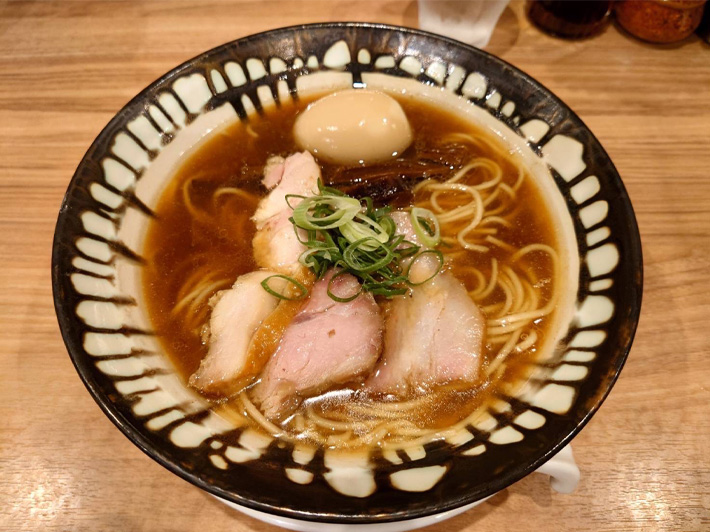 Expanding menu types based on soy sauce and salt flavor soup noodles, dipping noodles and dry dan dan noodles. Blended from three types of domestic flour and cut with a custom-made noodle-making machine, the thin noodles are chewy and yet smooth. Their signature dish, Soy Sauce Ramen (1,100 yen), uses a sauce blended with five types of soy sauce. The umami-filled soup made from chicken, pork, dried sardines, and clams is exquisite.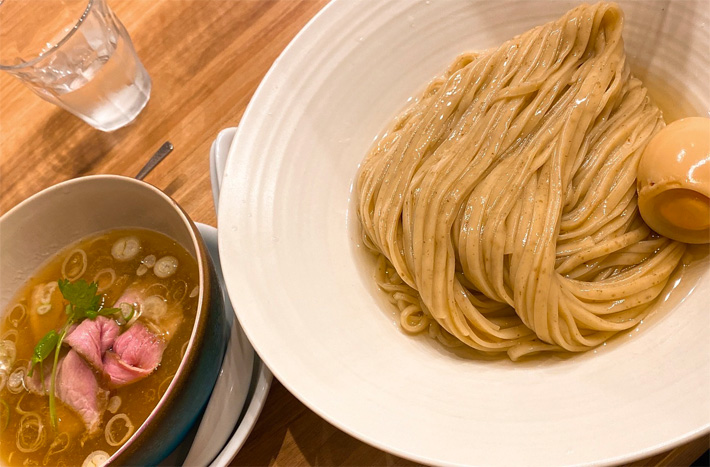 Shio Tsukemen (Salt flavor dipping noodles) (1,200 yen) is a perfect match between the flavorful noodles of kombu kelp water and the rich soup. It is a dish where you can enjoy delicate taste changes while adding the seaweed salt and sudachi as you like. It is also fine to try noodles with seaweed salt only.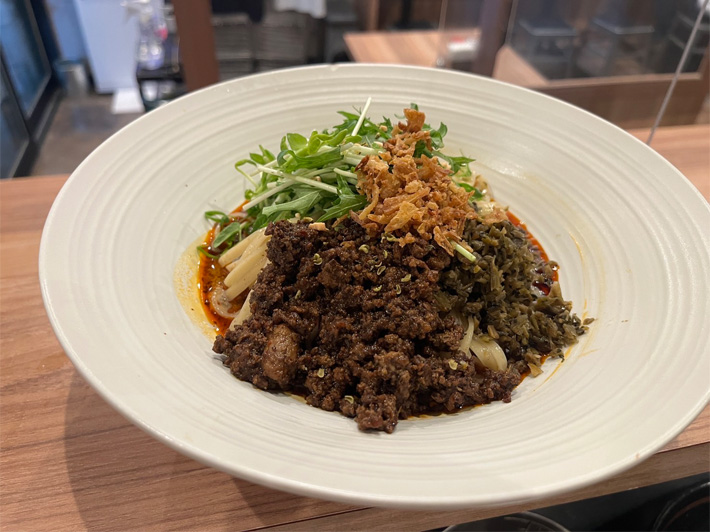 Dry dan dan noodles (1,100 yen), which is served with hand-rolled noodles, is a dish with an exquisite balance of homemade chili oil, meat miso, and Japanese pepper. It is characterized by a stimulating taste that makes you addictive.
The ramen of Mendokoro Honda is made over time with luxurious ingredients. For those who want to splurge, we also recommend the Special Soy Sauce Ramen (1,500 yen) or the "Special Salt Ramen" (1,500 yen), which is topped with seven slices of char siu, a soft-boiled flavored egg, and high-quality seaweed. If you want to treat yourself to ramen, please give Mendokoro Honda a try.
*Information is current as of August 2022.