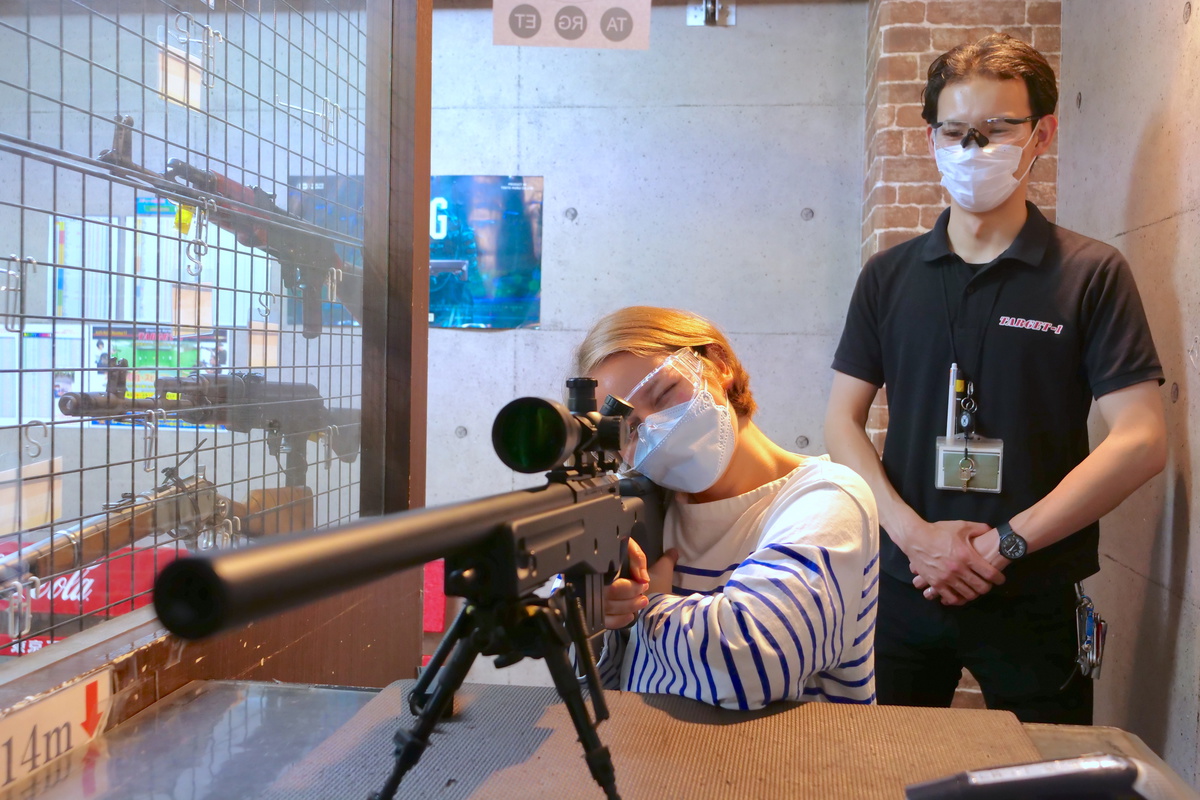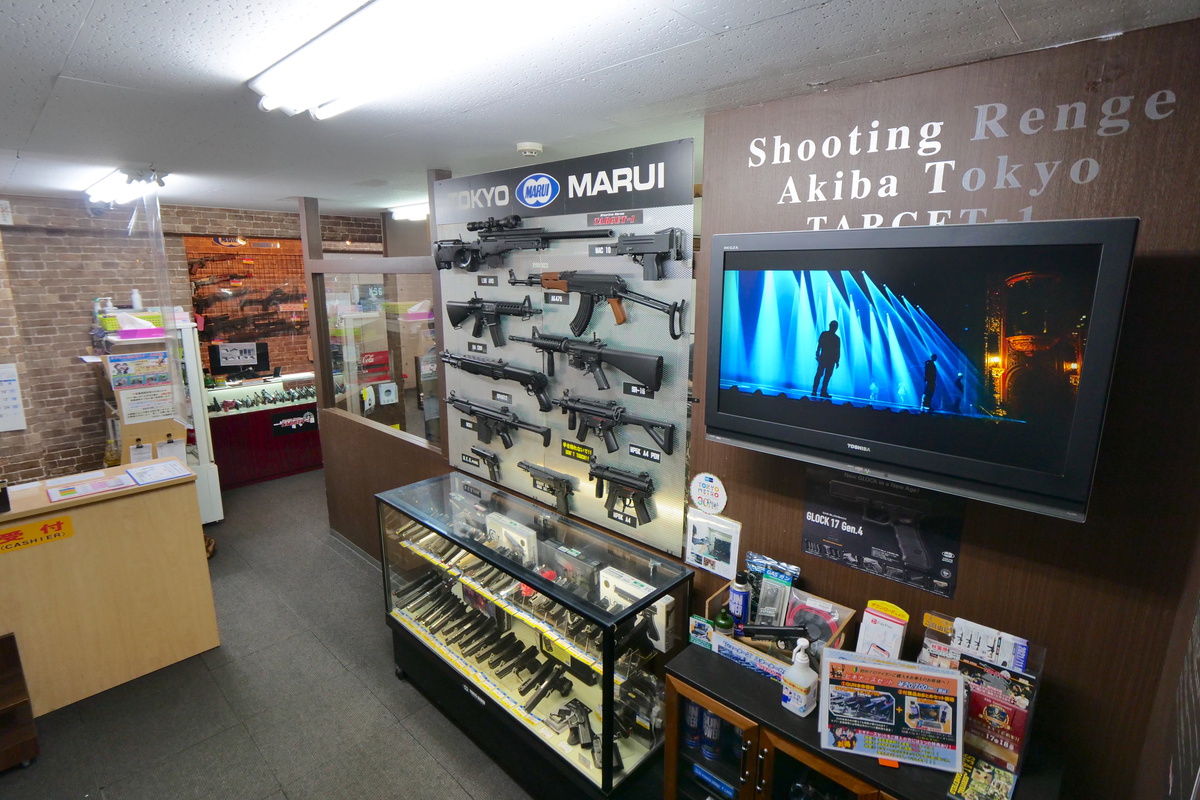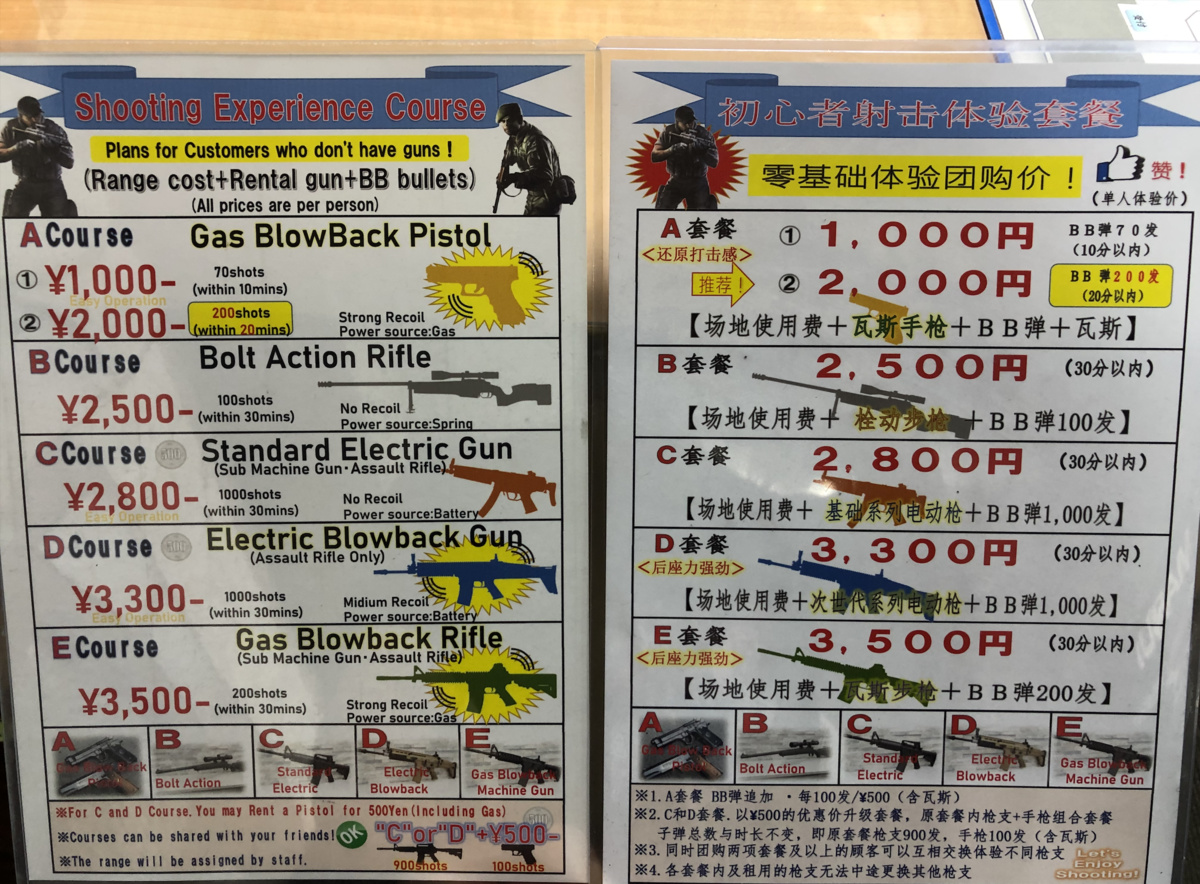 "Shooting Range TARGET-1 Akihabara Branch" is a shooting range for air guns.
INFORMATION
address

Union Building Koshin B1F, 2-9-3 Sotokanda, Chiyoda-ku, Tokyo

tel

03-3525-4284

business_hour

Weekdays from 13:00 to 21:00
Saturdays, Sundays, and holidays from 11:00 to 21:00
(Last reception time is 20:30)

access

Nearest stations: Akihabara Station, Suehirocho Station, Ochanomizu Station
If you own an airgun (airsoft gun), you can bring it to the shooting range and use it there. Or you can also choose a plan including one type of airgun. But if you are new to airsoft sports, the by far best option is the special "Omakase Shooting Course Plan". This plan is available on weekdays only, but you get to try every type of airgun you like while the pricing is also very reasonable. Of course, advanced players may also choose this plan.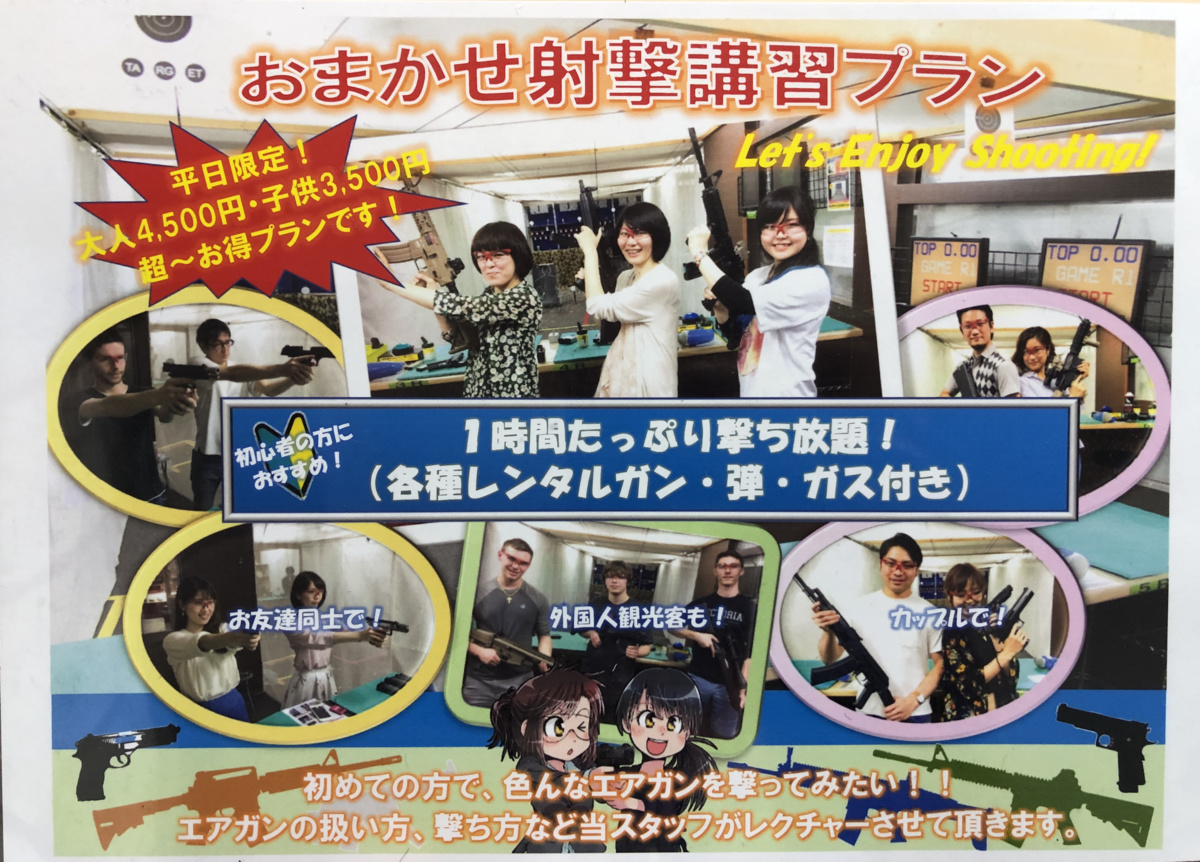 When a beginner chooses the "Omakase Shooting Training Plan", staff will suggest suitable air guns for you. Also, they will teach you how to load the white bullets (BB bullets) into the gun and how to hold and use it safely.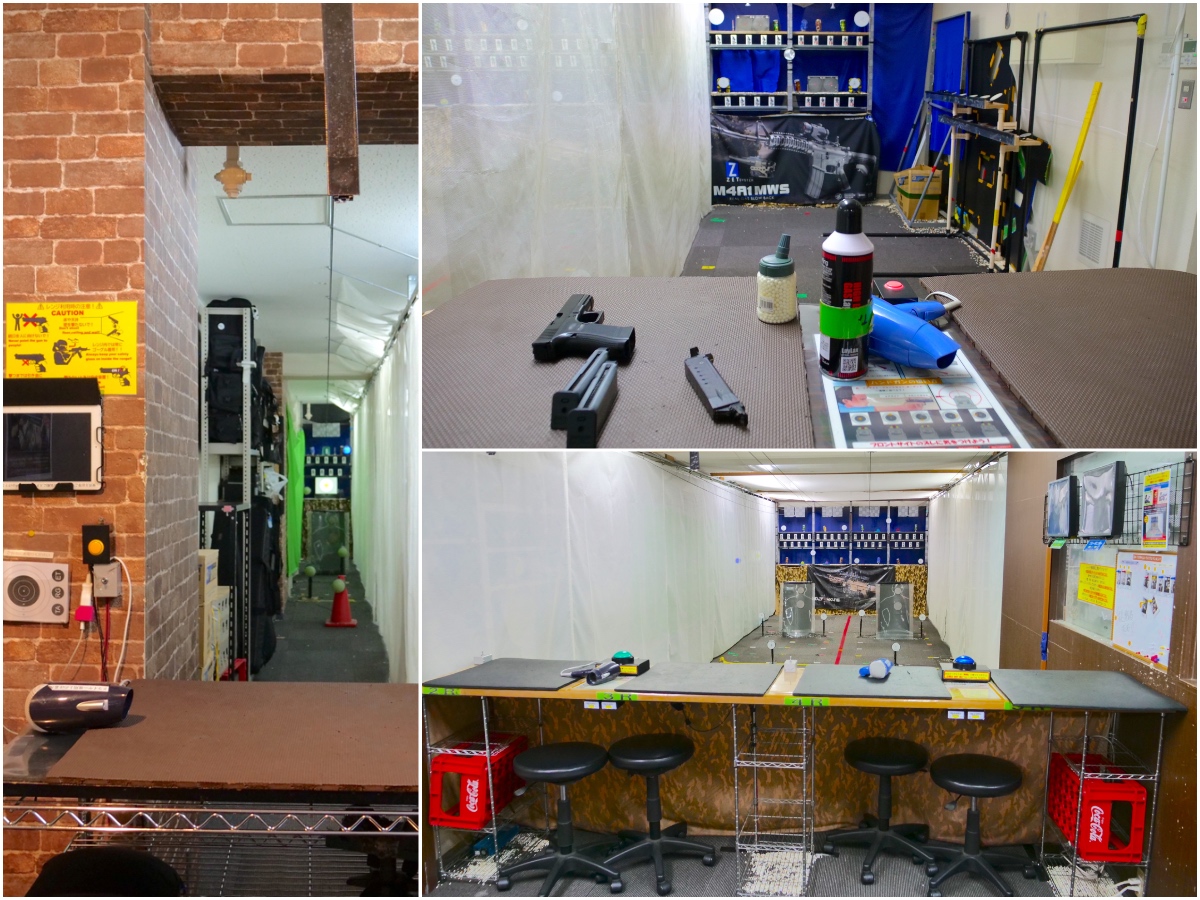 "TARGET-1" has three ranges with different distances. 5m, 10m, and one amazing 15m range! The 5m range is great for beginners while the wide 10m range is suitable for competitive games and sports shooting competitions. The 15m range is the perfect length for using a sniper rifle.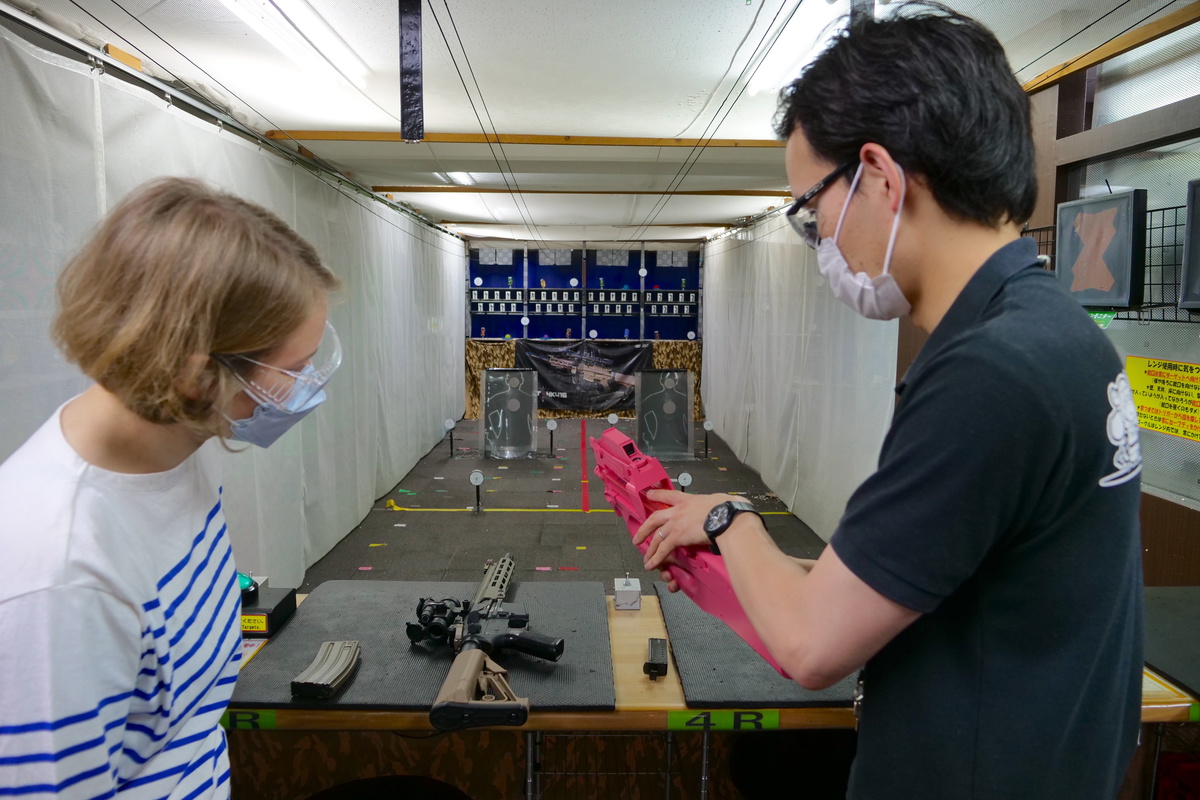 "TARGET-1" is a big recommendation for groups of friends or couples, because you can play against each other. So why don't you try this fun air gun range? You might even improve your concentration and strengthen your muscles!