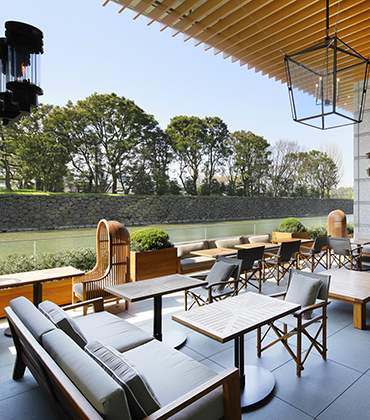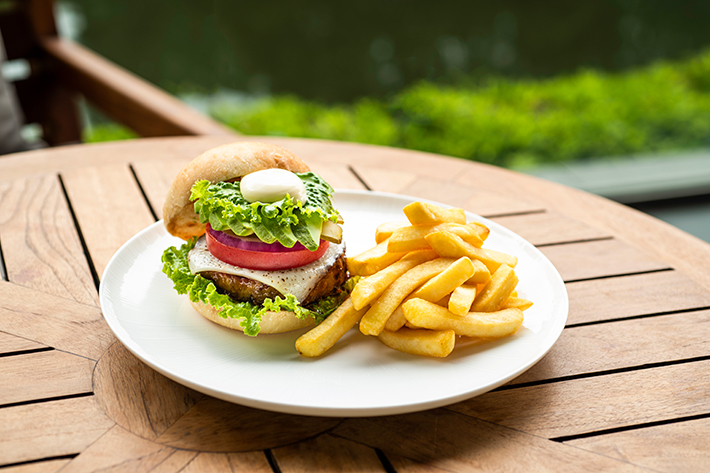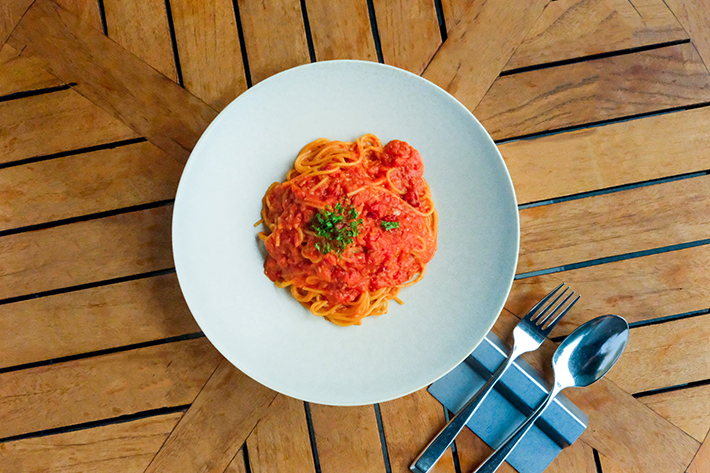 INFORMATION
address

1-1-1 Marunouchi, Chiyoda-ku, Tokyo

tel

03-3211-5364

business_hour

7:00 a.m.-11:00 p.m.

access

Direct underground passage from Otemachi Subway Station
8 minutes walk from Marunouchi North Exit of JR Tokyo Station
Delicious as it is, the Palace Hotel Tokyo's eco-friendly menu is kind to both the body and the planet.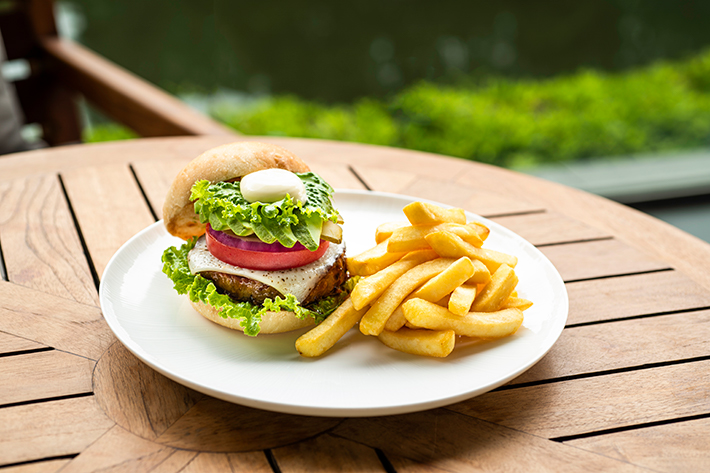 Plant meat burger with no animal ingredients. Buns are made from soya butter, oats milk and millet sugar.
The patties are made from soya and pea-based ingredients, all of which are plant-based, to the same quality as beef patties in terms of texture, colour and texture.
The teriyaki sauce is also all vegetable-based, made from soya milk cheese and egg-free mayonnaise.
Vegetables include sunny lettuce, tomatoes and early red (purple onions) for a satisfying meal.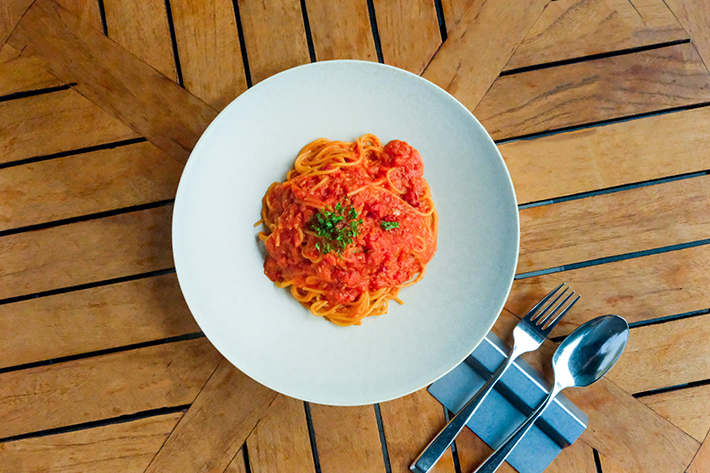 A new environmentally friendly menu item made with ZENBNOODLE, which is flour-free, 100% soya and full of rich fibre and vegetable protein.
It combines yellow pea pasta with a slightly spicy Grand Kitchen original arrabbiata sauce that goes well with the pea flavour in the mouth as you bite into it. You will enjoy the texture of the chunky noodles and the addictive moderate spiciness.