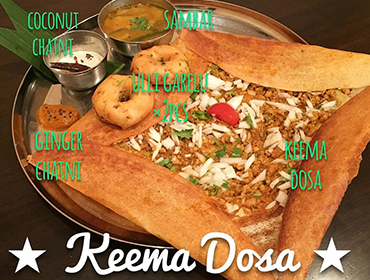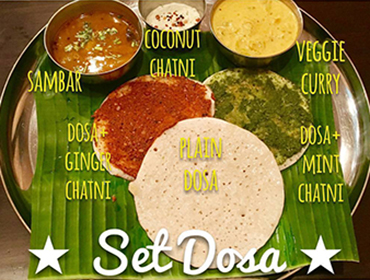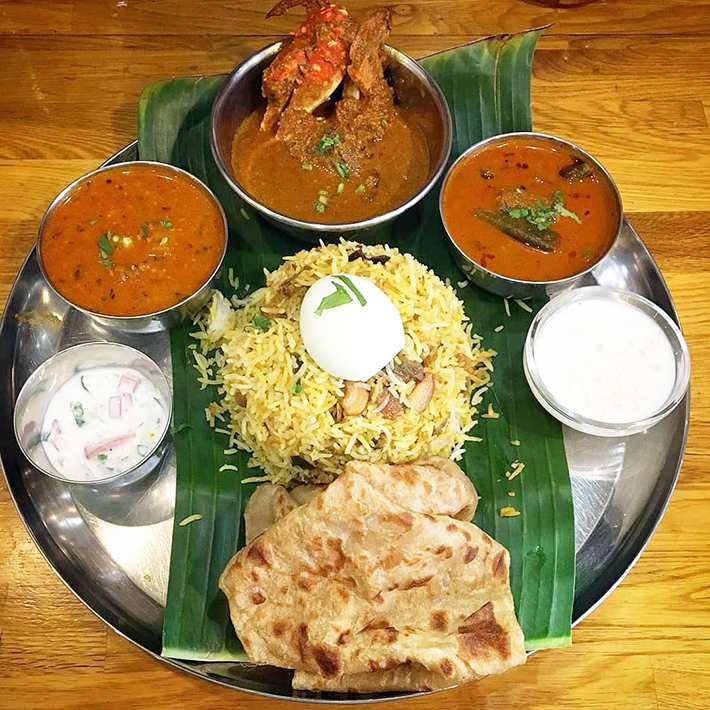 INFORMATION
address

Sato House Building 2F, 3-7-8 Uchi-Kanda, Chiyoda-ku, Tokyo

tel

03-3527-1157

business_hour

[Mon-Fri] 11:15 a.m.-3:00 p.m.
5:00 p.m.-11:00 p.m. (LO. 10:00 p.m.)
[Sat & Sunday] 11:30 a.m.-3:00 p.m.
5:00 p.m.-10:00 p.m. (LO. 9:00 p.m.)

access

30 second walk from Kanda Station West Exit.
Michelin-listed restaurant! A 30 second walk from the west exit of Kanda Station, South Indian 'Andhra Dhaba' offers biryani, mealus, dosas and other Andhra regional delicacies by a chef from a five-star hotel!
Andhra Dhaba is a restaurant serving the cuisine of the southeast Indian region of Andhra Pradesh, prepared by a Tamil chef. Rice is the staple food of South India, which also uses curry leaves, chillies, coconut oil and milk, and shaved coconut. Regional specialities include biryani in Hyderabad, which was an Islamic cultural area, and seafood dishes along the eastern coast.
'Dhaba' means 'dining room' in the Andhra language. Lunch is reasonably priced and includes rice-flour crepes 'dosas' and set meals 'meals'. The dhaba is also a place where the prices are reasonable but the ingredients are of high quality and local taste, so no chemical seasonings are used, and basmati rice and fresh curry leaves are used, even if they are expensive in Japan.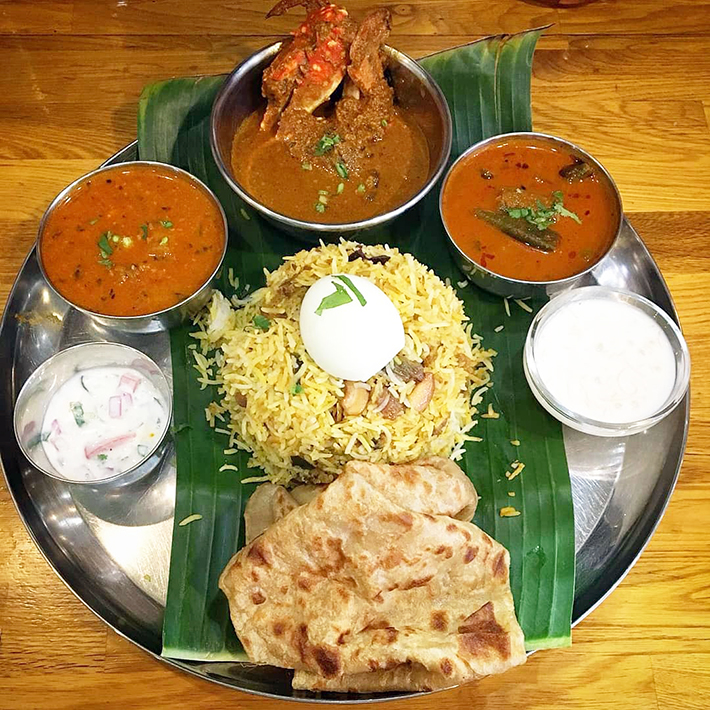 There is no pork or beef on the menu in the restaurant and all meals are Halal. The very popular holiday lunch has a limited menu with a South Indian feel! Chicken Dum Biryani is a Hyderabad speciality and the restaurant's most popular dish. Mutton-based curries and biryani are regular favourites. The vegetarian menu here is also delicious, so be sure to try out the different dishes.