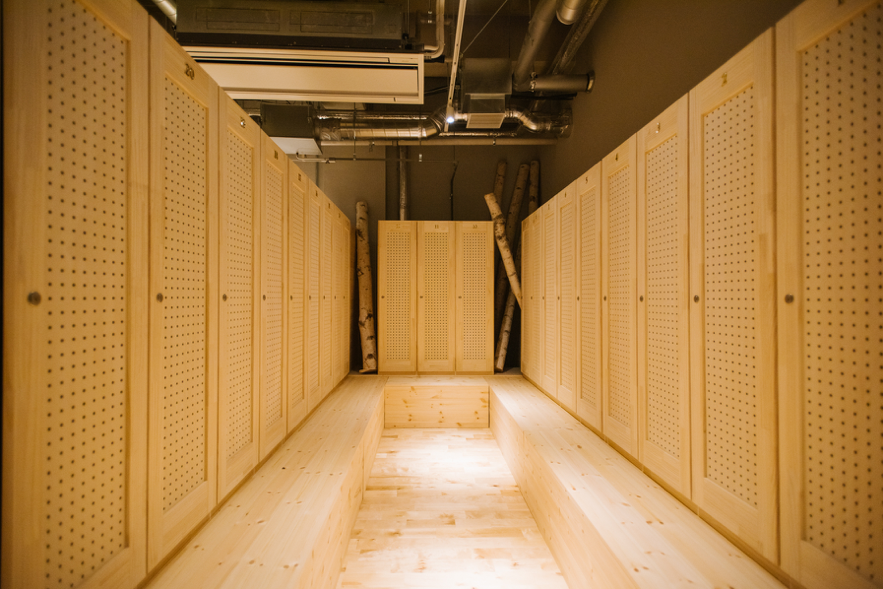 INFORMATION
address

Kanda PORT Bldg. B1, 3-9 Kanda-Nishikicho, Chiyoda-ku, Tokyo

business_hour

11:00 a.m. 〜 9:00 p.m.
Reservation required and priority reservation system on the official website.

access

2-minute walk from Subway "Takebashi Sta." Exit 3b
3-minute walk from Subway "Jimbocho Sta." Exit A9
Authentic sauna facility that has been carefully designed. SaunaLab Kanda is women-friendly with priority reservation.
SaunaLab Kanda is located on the B1 floor of the Kanda PORT Bldg., cultural complex, 2-minute walk from Subway "Takebashi Sta." or 3-minute walk from "Jimbocho Sta." This priority reservation (2,700 yen/90 minutes) sauna facility was constructed with a focus on equipment.

The owner was inspired to create this facility after visiting Finland, homeland of the sauna, and researching the sauna scene there. It is characterized by cleanliness from the rest area to the locker rooms and sauna area with the concept "women-friendly".
"The locker room is a space where you can feel the texture and appreciate the scent of natural wood. The washbasins have hair dryers attached as well as amenities such as hairbrushes, deep cleanser, face wash, makeup remover, body lotion, milky lotion, cotton puffs, and Q-tips. Inside the lockers, sauna ponchos, sauna hats, and towels are provided, no need to bring anything with you.
The lockers are mounted above the benches, which might be unusual at first glance. This design reflects the Finnish custom of enjoying a chat while sitting on benches in front of their lockers."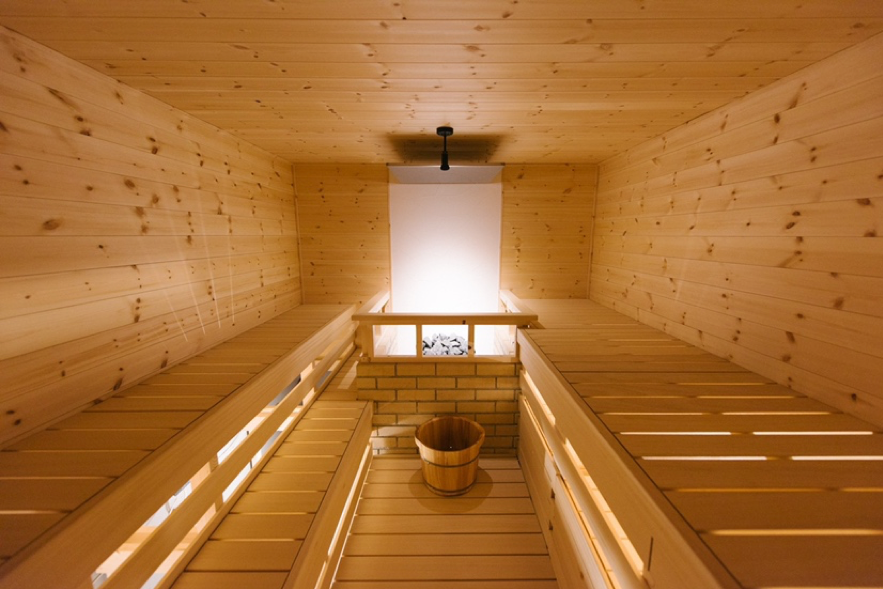 The sauna area contains a Forest Sauna, an Ice Sauna with temperatures of -25 degrees, and separate shower spaces for both men and women's zone. The Forest Sauna is a conventional Finnish-style sauna. Self-löyly is possible via using the dipper to pour water on the sauna stone to raise the temperature in the sauna. A Special Whisking Program is also available.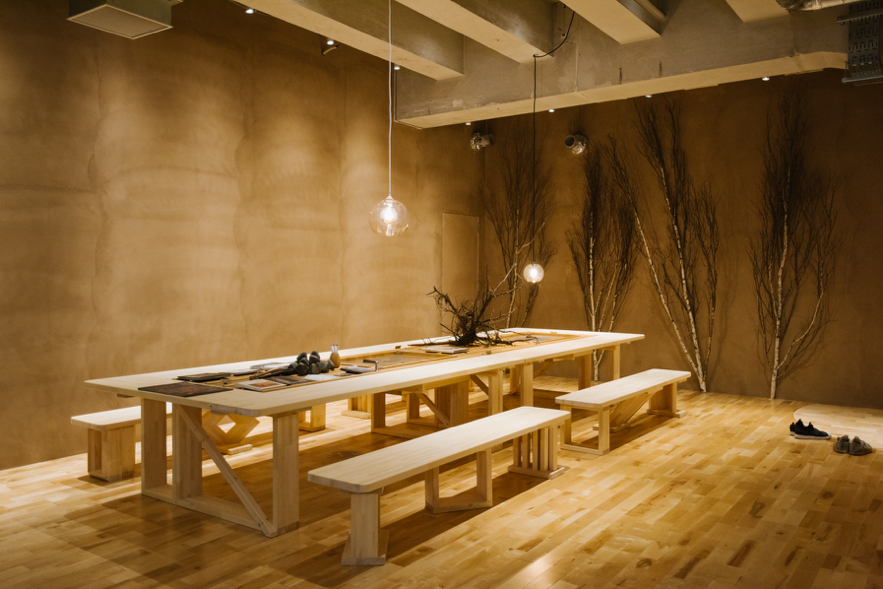 The Forest Library at the entrance to the sauna area is a shared space that can be used all day by sauna users. They also have a Sauna Market on the same floor where you can pick up sauna merchandise imported from all over the world. On the first floor, you can find a café KITCHEN SAUNA that deals in products through a collaboration with Hobonichi. After enjoying the sauna, they recommend eating Finnish food or cooling your throat with a nice drink.
SaunaLab Kanda uses a priority reservation system, so there is a limited number of people each day, meaning that you can enjoy the sauna without worrying about it being too busy. This is not only a place for people who already like saunas; it's also the place to come try a sauna out for the first time. You'll be hooked before you know it!
To commemorate the 1st anniversary of SaunaLab Kanda's opening, the period from Monday, April 25 to Sunday, May 1, 2022, will have a special Kanda Discount for those who live in Kanda or who commute to work or school there. Please see details below.
https://saunalabkanda.hp.peraichi.com/kandawari