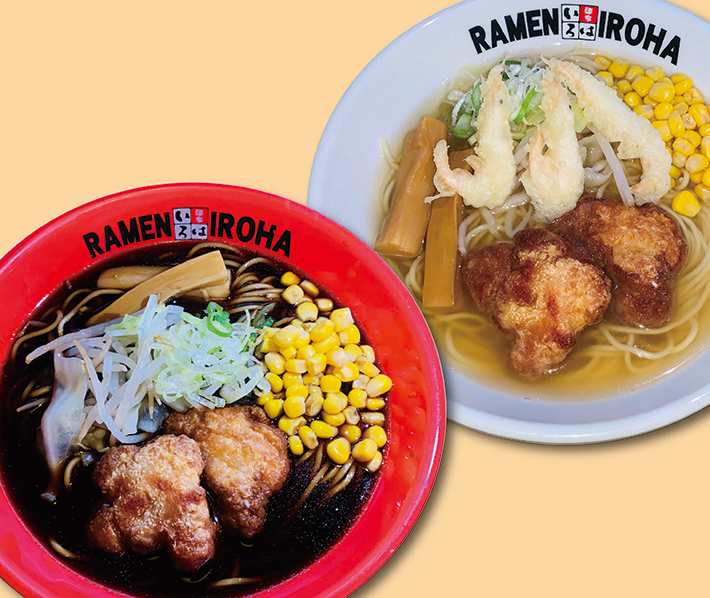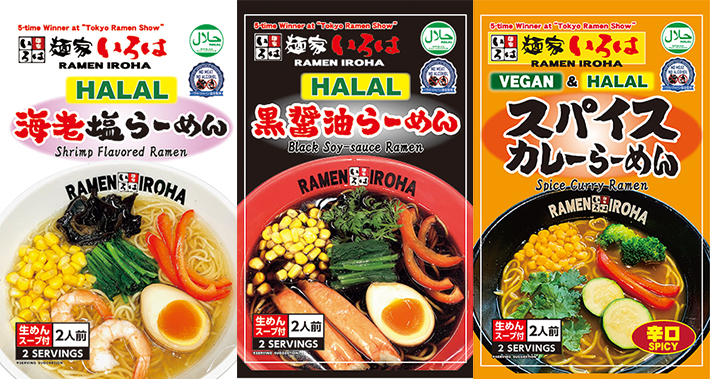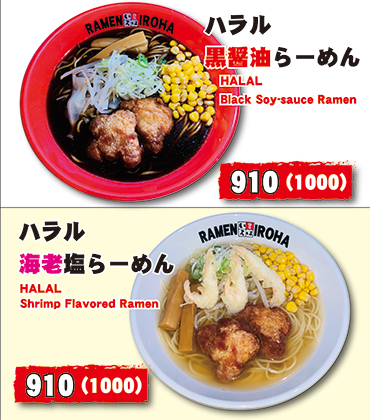 INFORMATION
address

8F Yodobashi Akiba, 1-1 Kanda Hanaoka-cho, Chiyoda-ku, Tokyo

tel

03-6206-8339

business_hour

11:00 a.m.-10:00 p.m.

access

1 minute walk from JR Akihabara Station
Yodobashi Kiba store of "Ramen Iroha", the famous halal friendly Toyama Black Soy Sauce Ramen(Muslim Friendly by RAMEN IROHA)
"Ramen Iroha" is a ramen shop famous for "Toyama Black Soy Sauce Ramen" which has won the top sales five times at one of the largest ramen festivals in Japan called "Tokyo Ramen Show". The black soup has a surprisingly refreshing taste even if it looks salty at first sight. This ramen has rich flavor of seafood and a sharpness in the taste. There is another popular menu named "white shrimp salt ramen" that uses "white shrimp" which is called the jewel of Toyama Bay and have a savory taste with an ocean scent to it.
Ramen Iroha also serve tonkotsu(pork bone broth) ramen so not all of the ramen is halal-friendly, but they have "Halal-friendly Ramen" menu made with no-animal and no-alcohol ingredients. The noodles do not contain any alcohol and the soup is also halal certified. It is cooked in the store and topped with chicken, corn, and green onions.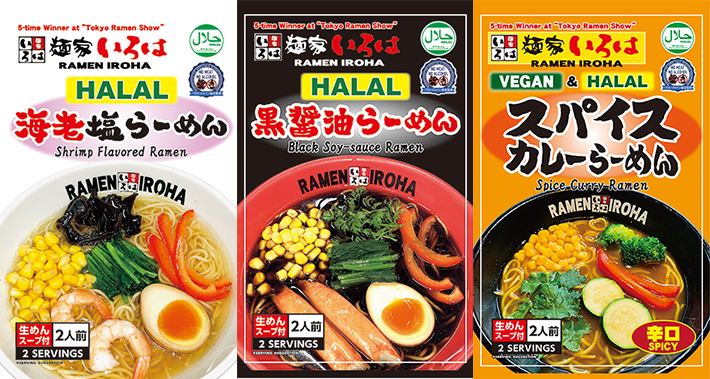 At the store, they also sell halal raw ramen that you can easily enjoy at home. There are three flavors: "HALAL Black Soy Sauce Ramen," "HALAL Shrimp Salt Ramen," and "HALAL Spice Ramen." Both soup and noodles have acquired halal certification from "Nippon Asia Halal Association". The spice curry ramen is HALAL & VEGAN compatible. Although it does not use animals, it has a rich and deep taste. These raw ramens are highly recommended as souvenirs.