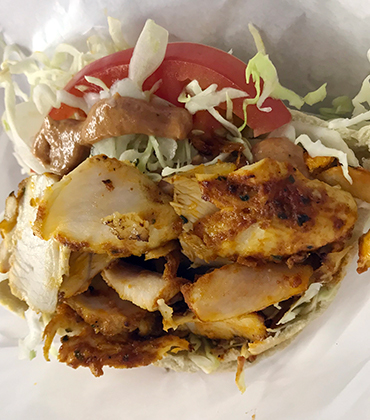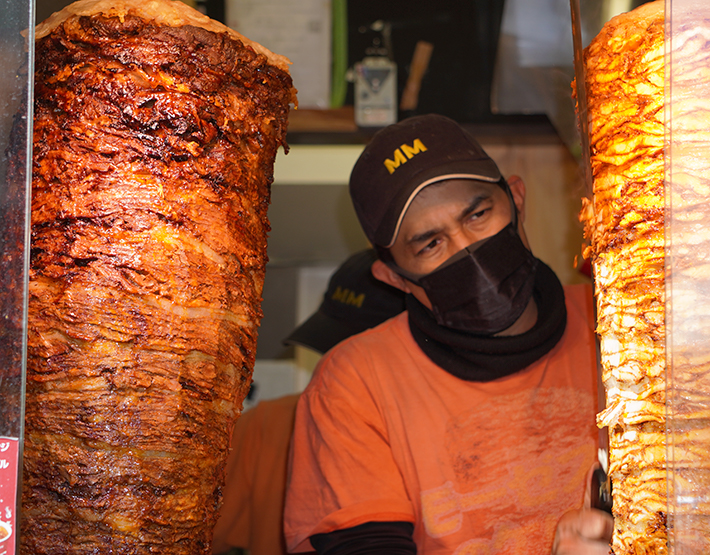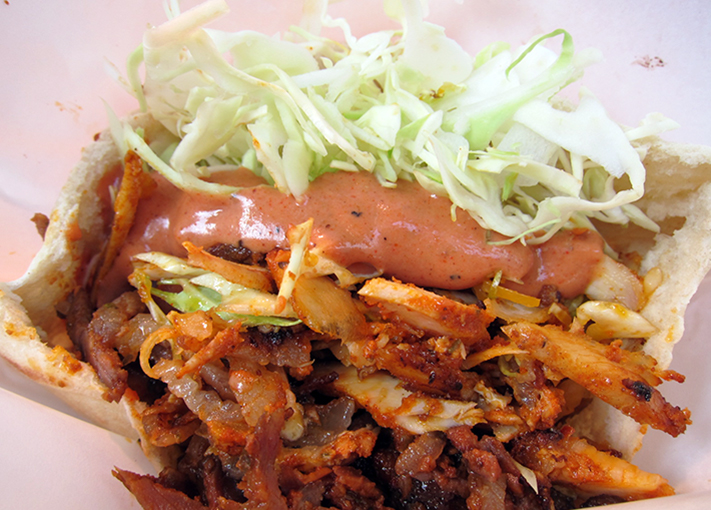 INFORMATION
address

Misago Building, 1-13-7 Sotokanda, Chiyoda-ku, Tokyo

business_hour

8:00 a.m.-2:00 a.m.

access

2 minute walk from Akihabara Station (Electric Town Exit)
Shop Holidays
Open everyday
Language (Other than Japanese)
English
Twitter
@moses_akb
Outstanding even in the kebab battlefield Akiba! A 4-story landmark "Moses's Kebab"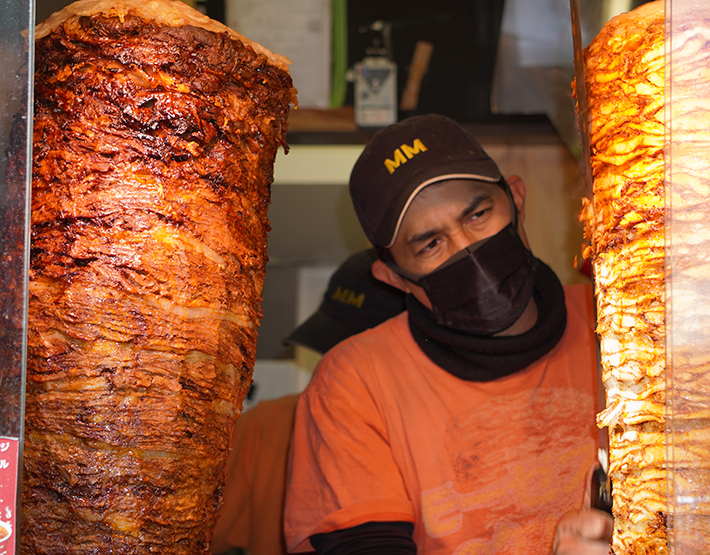 "Moses's Kebab" is a doner kebab specialty store is located 2 minutes away on foot from the Electric Town Exit of Akihabara Station. When we talk about kebab, it's got to be Moses! It is so famous that it is representing Akihabara's kebab shop, and it is really rare for a kebab store to be 4-stories high. The 1st~ 3rd floor is space for here to eat, and the 4th floor is the kitchen. The name of the store "Moses" is the owner's name. He is from Ghana and he rarely appears in stores so he may not be seen a lot, but Moses is the president. The staffs working at the store are friendly Muslims and speak Japanese fluently.
You can choose from three types of kebabs: beef, chicken, or a mix of both. The staff will scrape off slices of the meat that go round and round while being baked with a long knife and stuff them into the pita bread.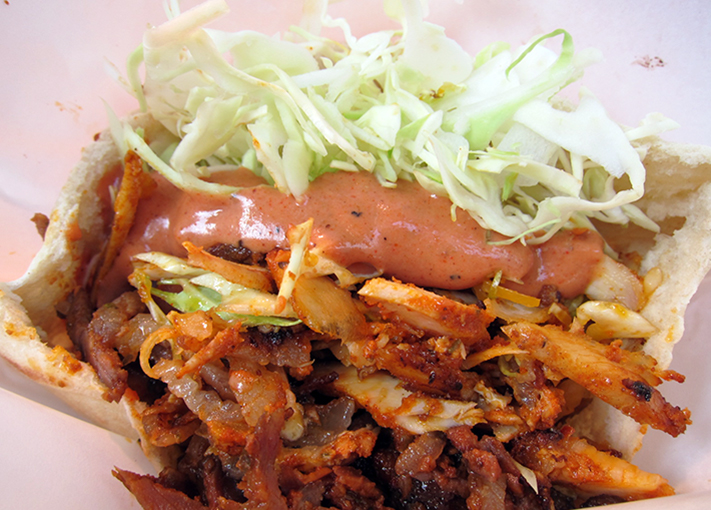 Moses is known for its delicious doner kebab which is super-sized. Both pita bread and meat are extremely delicious. The pita bread is crispy on the outside and chewy in the inside. There are many pita bread that are fluffy like white bread, but this one is moist and rich which makes it different but delicious. Non-alcohol drinks such as tea and coke are sold with an additional 100 yen. They also sell corona beer, but all the food is halal. Previously we had certified halal, but the store is considering whether to remain it or not because the customers have become almost Japanese due to the COVID situation.
Since the demand for home delivery has increased recently, the store opens from 8 am. It's usually open until 2am, so it's a pretty early riser for a kebab shop. Since the eat-in space is large, it is convenient to have a relaxing meal even if you come in a group. Please come and try Akihabara's famous reasonable delicious kebab!