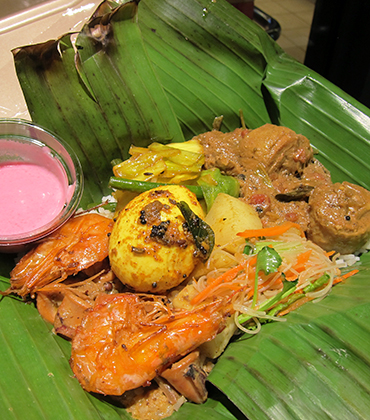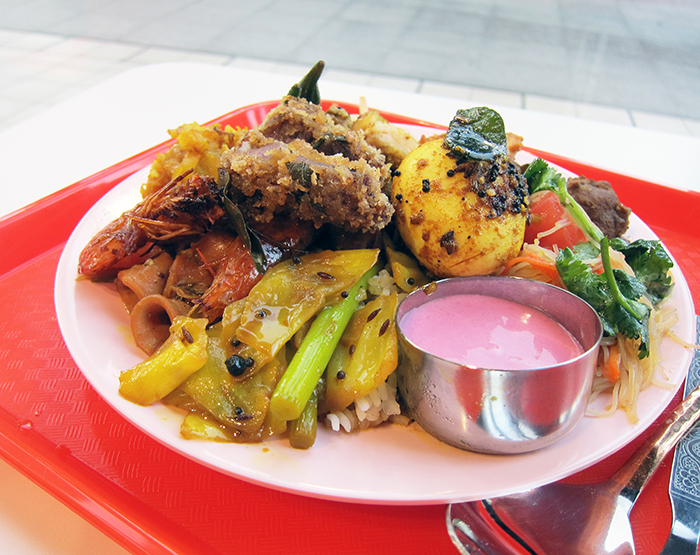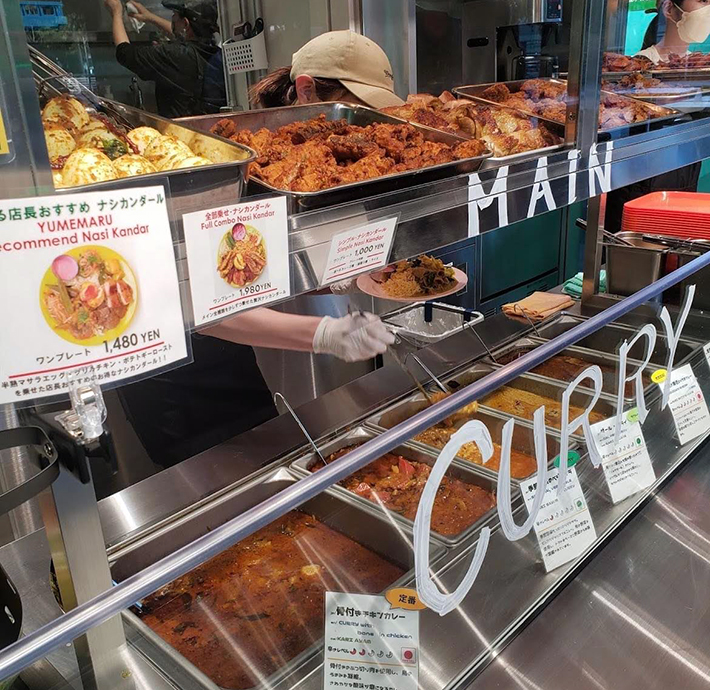 INFORMATION
address

105 5F Otemachi-grandcube,1-9-2,Otemachi,Chiyoda-ku,Tokyo

tel

03-5542-1203

business_hour

11:30 a.m.-9:00 p.m.(last order 8:30 p.m.)

access

5 minute walk from Otemachi station
10 minute walk from Kanda station
10 minute walk from Tokyo station
The dished plate is photogenic! Japan's first Malaysian plate lunch "Zero Two Nasi Kandar Tokyo"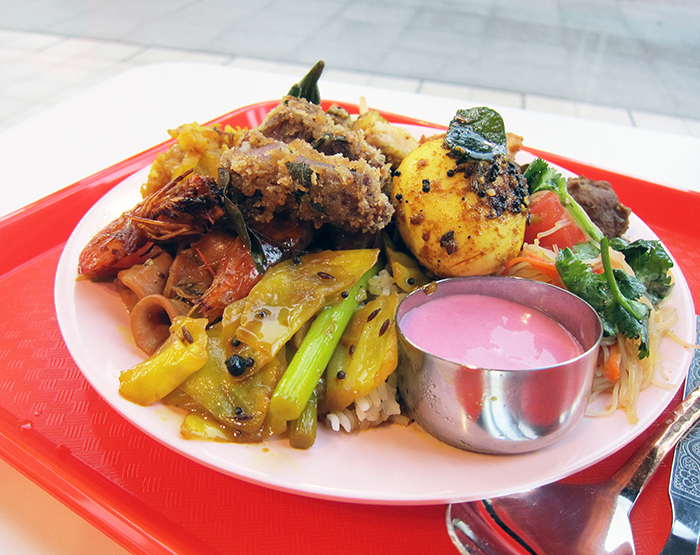 Zero Two Nasi Kandar Tokyo is a Nasi Kandar specialty store that opened in February 2022, located 5 minutes away from Otemachi Station on foot.
Nasi Kandar is...
A popular one-plated set meal from Malaysia that you can have your favorite curry and side dish on top of the rice. It is said that the Nashi Kadar's roots to be called so is from the Indian merchants who used to carry a balance pole (Kander) and sell side dishes and rice (Nashi).
As it is in the local area, you can choose curry and side dishes as you like and all menus are halal-friendly including the nonalcohol seasonings. There are also various types of curries and side dishes that use only vegetables, so you can arrange the combination to accommodate a healthy vegetarian menu.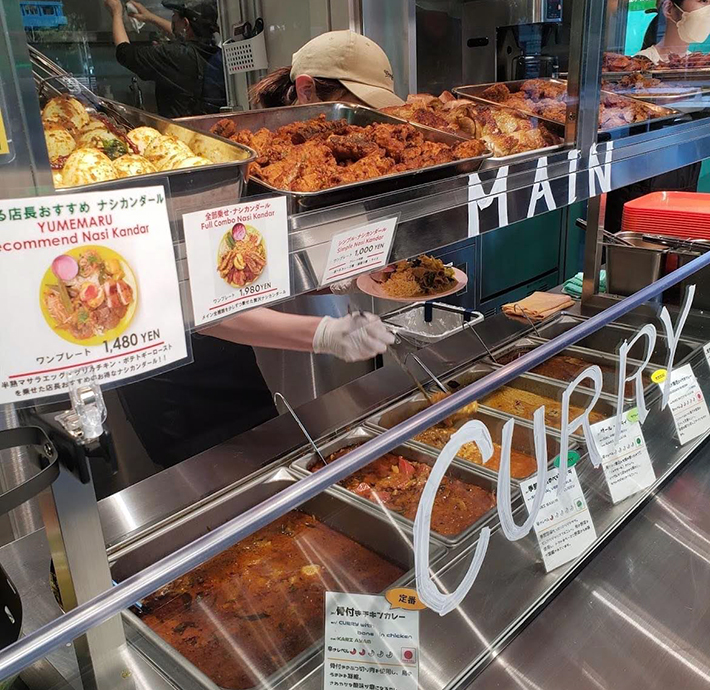 When you arrive at the store, first you will be surprised at the variety of side dishes and curry. Since Nashi Kadar is a dish that serves rice, side dishes, main dish and curry chosen by the customers as they like on one plate, it will be smooth if you know how to order.

How to order
① Select the main dish (mutton, chicken, egg, fish, potato, etc.)
② Select the type and amount of rice (basic or spiced)
③ Choose 3 types of side dishes (side dishes such as raita, seasoned vegetables, stir-fried food)
④ Choose two types of curry (chicken, beef, seafood, beans, vegetables, daily specials, etc.)

Although there are currently no foreign tourists due to the Covid situation, it is crowded with people who work in this office area on weekdays and Muslims living in Japan on Saturdays and Sundays. Here, they have lots of vegetable dishes and is very healthy! The food is not too spicy as it is in the local, so everyone can enjoy it deliciously.