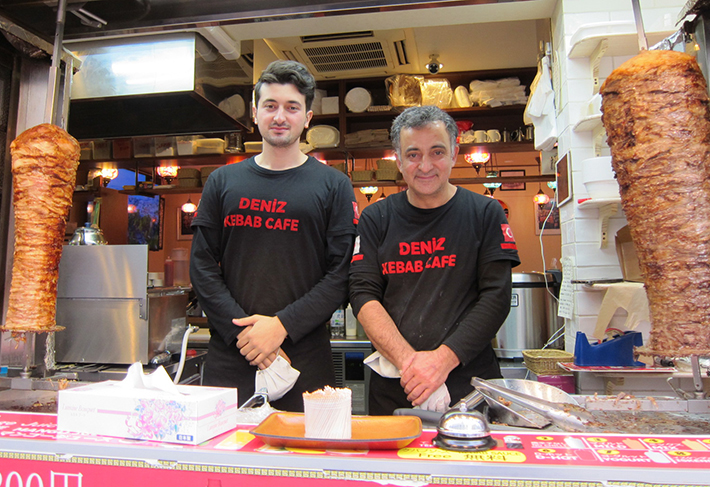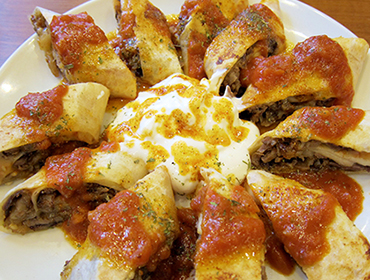 INFORMATION
address

Isamiya 3 Building, 3-10-5 Sotokanda, Chiyoda-ku, Tokyo

tel

03-3525-8763

business_hour

10:00 a.m.-11:00 p.m.

access

7 minute walk from Akihabara station
Shop Holidays
Open Everyday
Language(Other than Japanese)
Turkish
Homepage Adress
https://denizjp.com/
The legendary kebab shop in Roppongi is back in Akihabara! The delicious family-owned Turkish restaurant opened in November 2021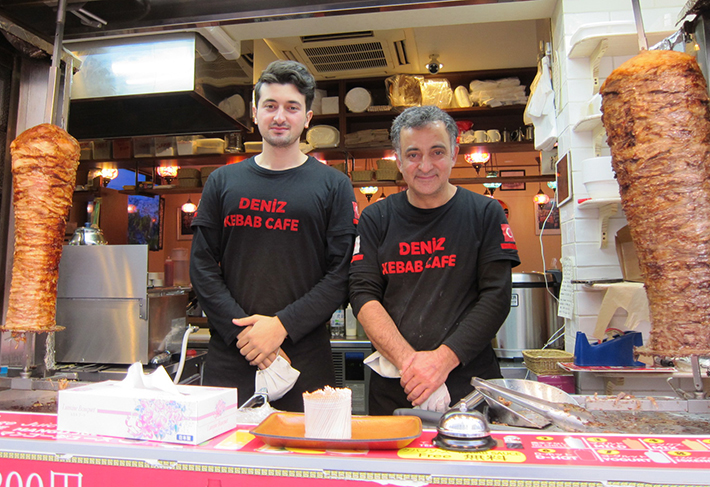 Deniz Turkish Café & Bar is a Turkish restaurant that opened in November 2021. It is a restaurant unique, serves original Turkish menu that is different from other restaurants and food with the nice taste that suits Japanese people. The shop serves alcohol such as beer, but all food is halal. The young and handsome owner Mr.Bekir has lived in Japan for 12 years and speaks Japanese fluently. This family-owned shop's staffs are all Muslim. The store's name Deniz has a meaning of "big sea".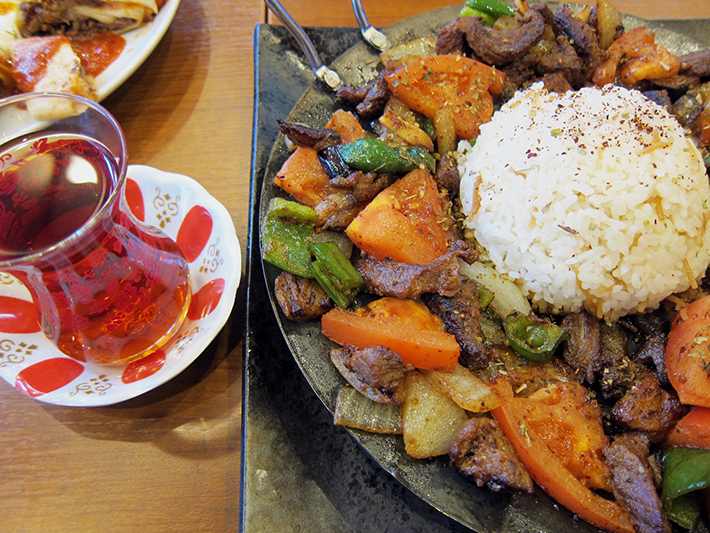 Coban kavurma a is a stir-fried dish with plenty of onions, peppers, garlic, lamb and vegetables. Lamb meat goes well with the sourness of the tomatoes, and the gravy-soaked rice makes it a delicious dish in a different way.
There are many small kebab shop that do only take outs, but this restaurant is highly recommended because you can enjoy delicious Turkish food in the restaurant with service and warm atmosphere at the same price.