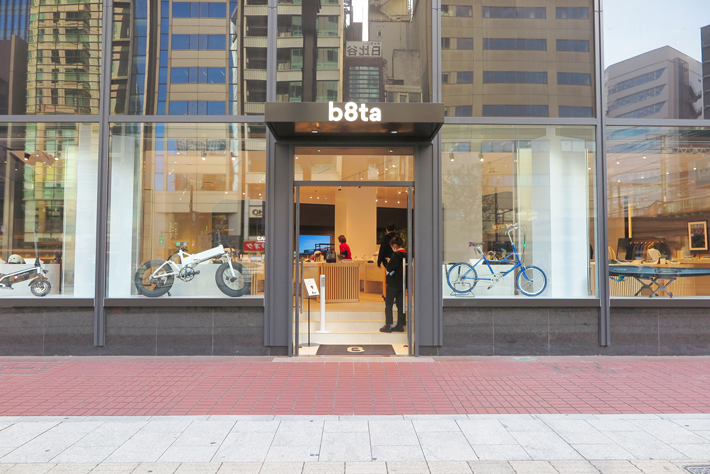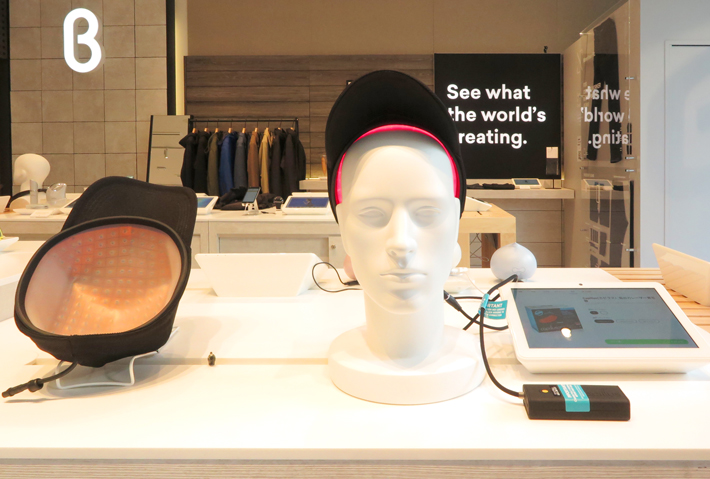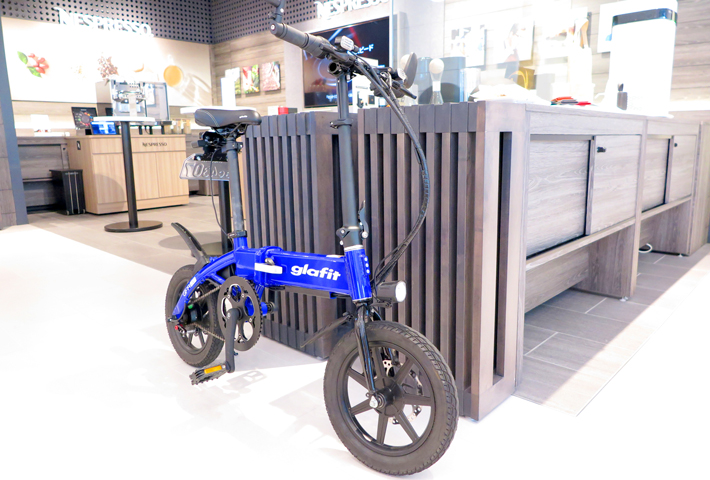 "b8ta(beta) Tokyo-Yurakucho" is a shop where you can experience various products such as gadgets, the latest home appliances and cosmetics. There are more than 40 types of products on display in the store and the products are replaced at regular intervals so each time you visit, you can make new discoveries. Some products are pre-launch, and some are only available through online shops. We visited "b8ta Tokyo-Yurakucho", a store where you can enjoy such unexpected encounters.
INFORMATION
address

Yurakucho Denki Building 1F, 1-7-1 Yurakucho, Chiyoda-ku

business_hour

11:00 am - 7:30 pm

access

1-minute walk from JR/Subway "Yurakucho Sta."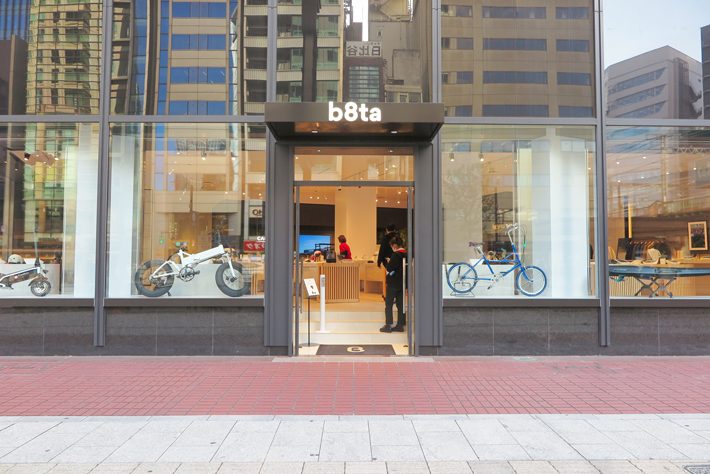 The flagship store of "b8ta" is located in Silicon Valley and has since expanded to about 20 stores worldwide, including 2 locations in Japan. The store first opened in Japan in August 2020 in Yurakucho and also in Shinjuku. Not only people from companies considering selling their products at the store, but many ordinary shoppers drop by "b8ta Tokyo-Yurakucho". You can purchase any item that is in stock, you can buy them right away.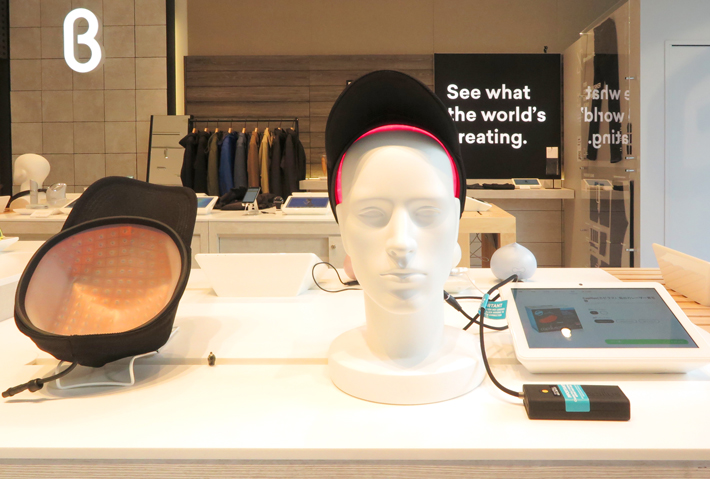 Among the products that are on displayed, one that stands out is the "Low-power laser hair growth machine" made by "Capillus". This gadget promotes blood circulation and hair growth by wearing a hat which directly irradiates the scalp with a laser. This product is quite a popular item that includes the latest technology.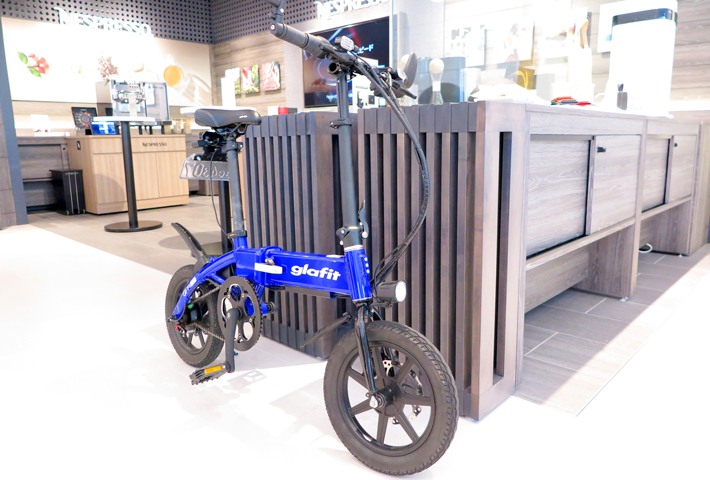 The pre-launch "Hybrid Bike GFR-02" has been unveiled at the "glafit" booth. The "Hybrid Bike GFR-02" is a foldable electric bike that may also be used as a bicycle. It can be charged at home and be actually driven on the road. It can be folded and made compact so it can be used while travelling or outdoors.
The "Neo smartpen" by "NeoLAB" is a product that you will want to try. It is a gadget that shares data in real time when you write characters on a notebook that uses "Ncode paper". The characters that are written in the notebook can be converted into text on the device, so this is an item recommended for those who want to manage data in both analog and digital formats.
"b8ta Tokyo-Yurakucho" is a shop not only for fans of the latest gadgets, but also for people who love useful goods and unique items. There is no doubt that you will discover the appeal of a product by first experiencing it. Please by all means drop by the store once.