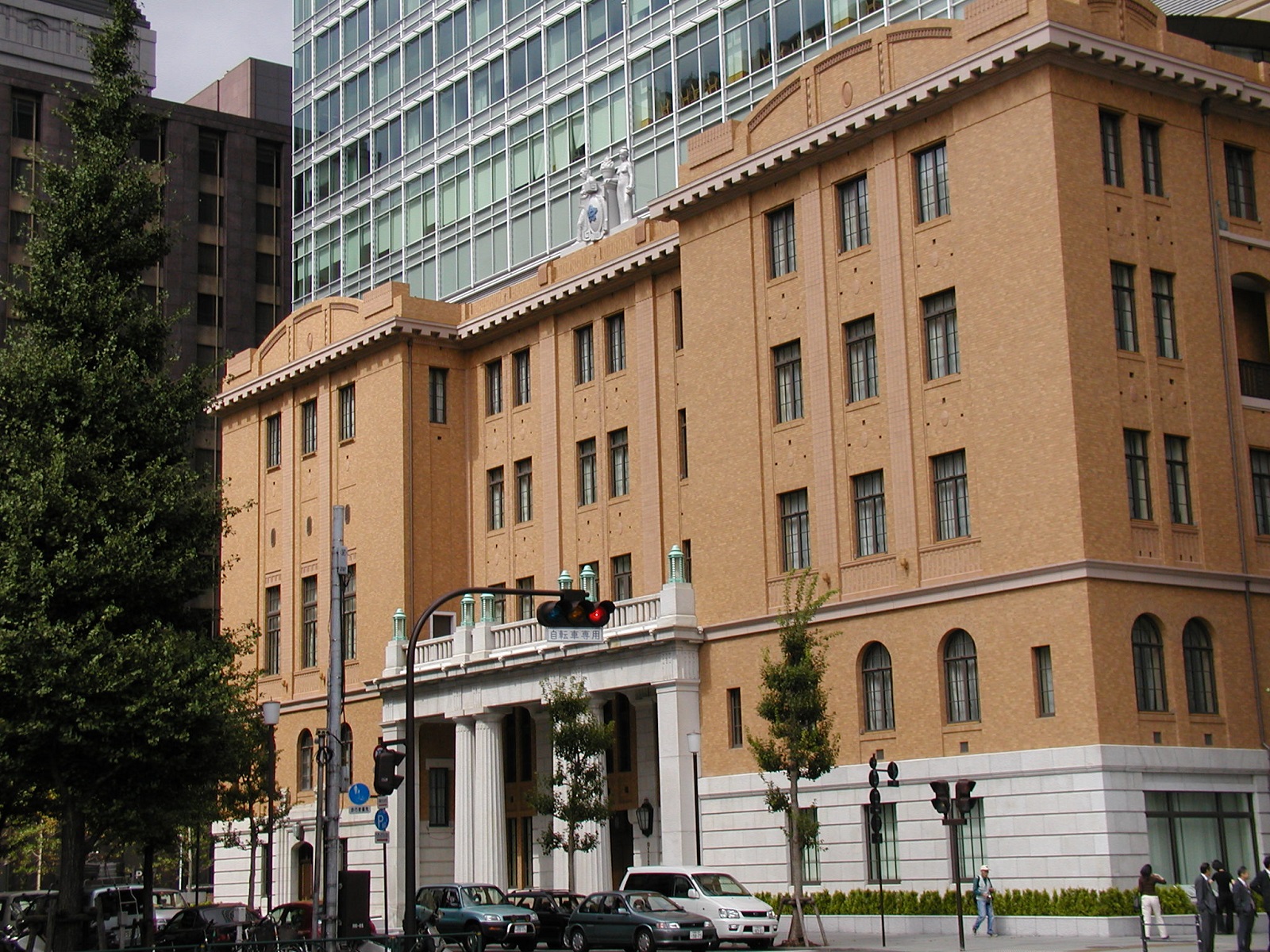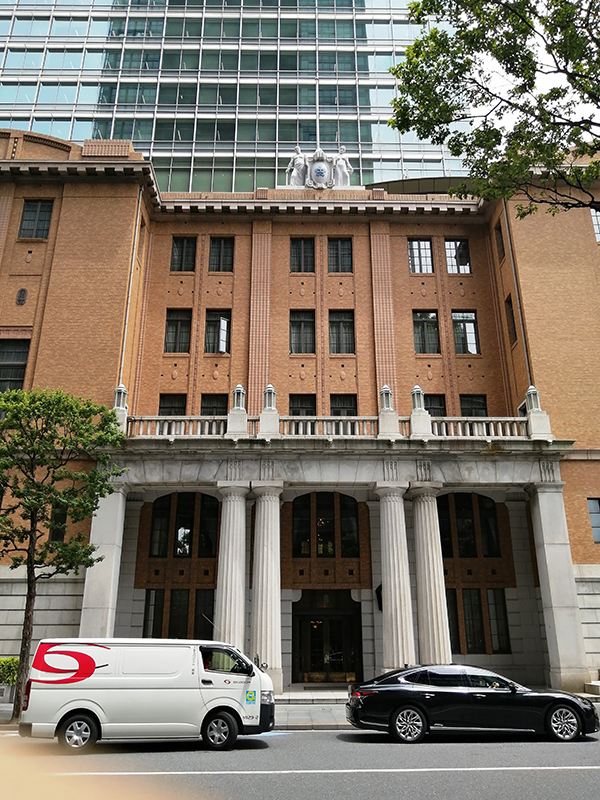 Registered Tangible Cultural Property of Japan] 1920 Yokogawa Kogyosho (Kitaro Matsui)
In 1920, a 5 floor, reinforced concrete, partially steel-framed hall was completed. Takataro Matsui, known for designing the Sanshin Building and other buildings, was one of the designers.
It was one of the few buildings in Japan to be built in the authentic Secession style, with the overall aim of being "elegant and solid." In consideration of welcoming state guests, the entrance was designed with a Doric order and the front staircase was wide.
The building was used as a social club for the purpose of friendship among businessmen, and on the front rooftop are two statues of people by Ogura Uichiro, one holding a hammer and the other a spool, indicating the two major industries of the time, coal and spinning.
The building was rebuilt in 2003, but the southern part of the hall has been preserved and the rest recreated.
The Industry Club Hall has always been the stage for major dramas in the economic world through the development of industry following World War I, the Great Depression in the early Showa period, the war, defeat, reconstruction, and economic growth, and has been a monumental presence in the business world.