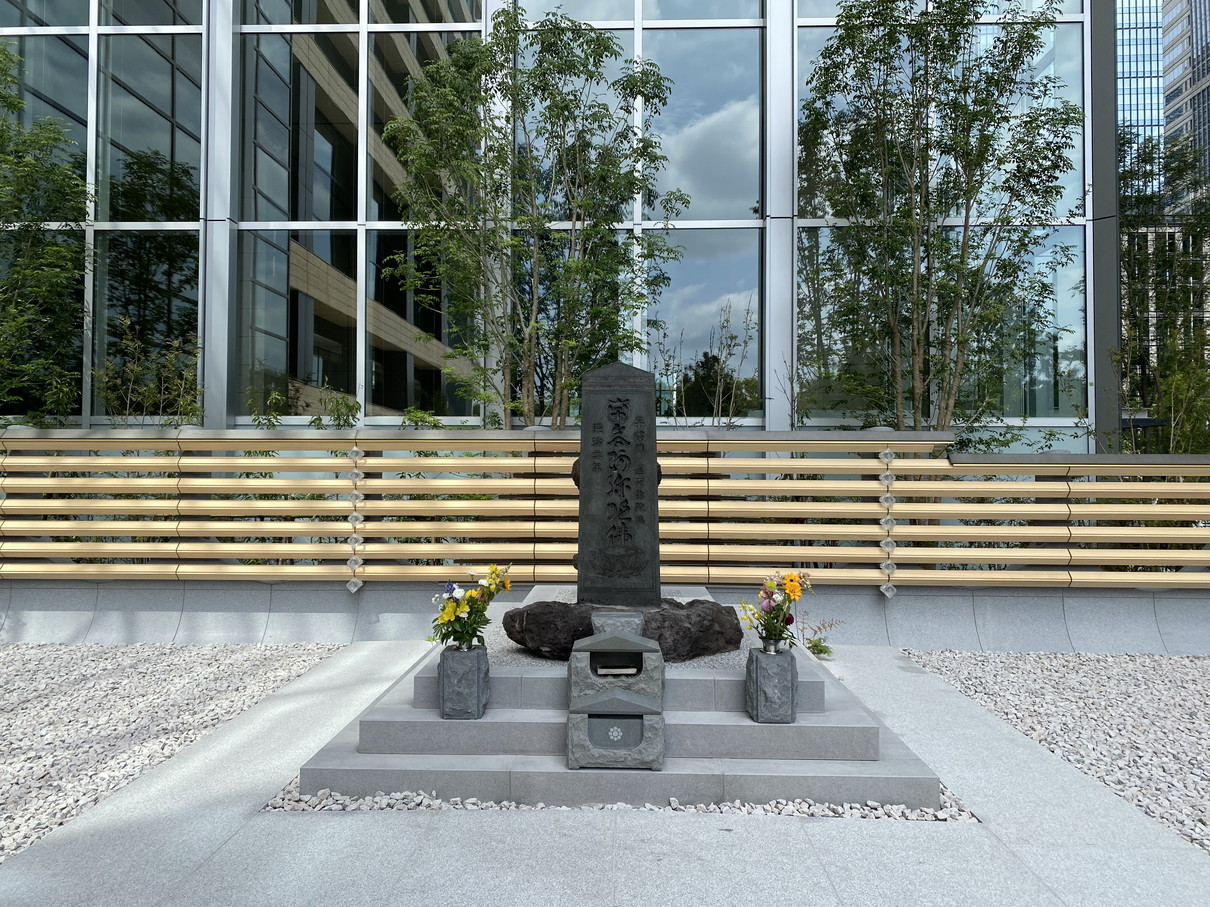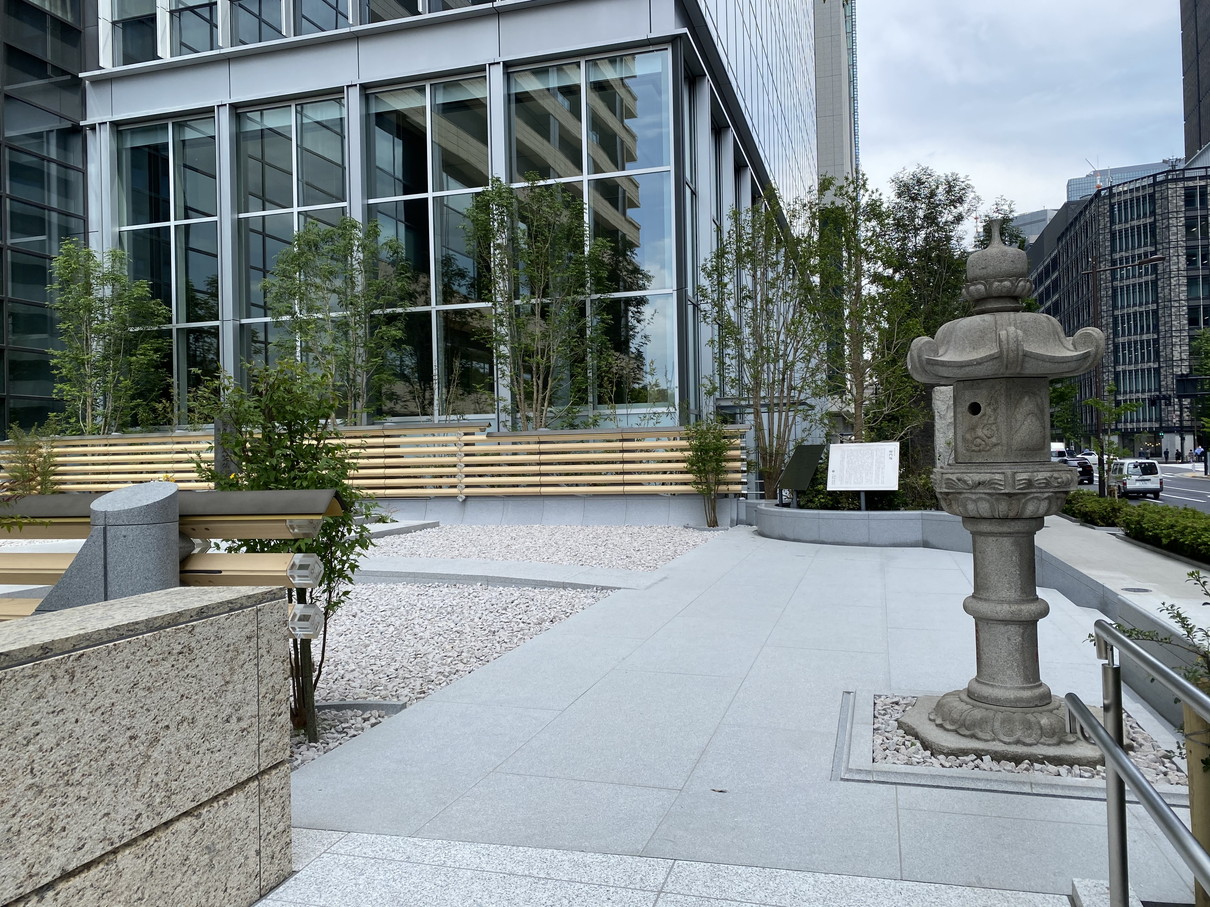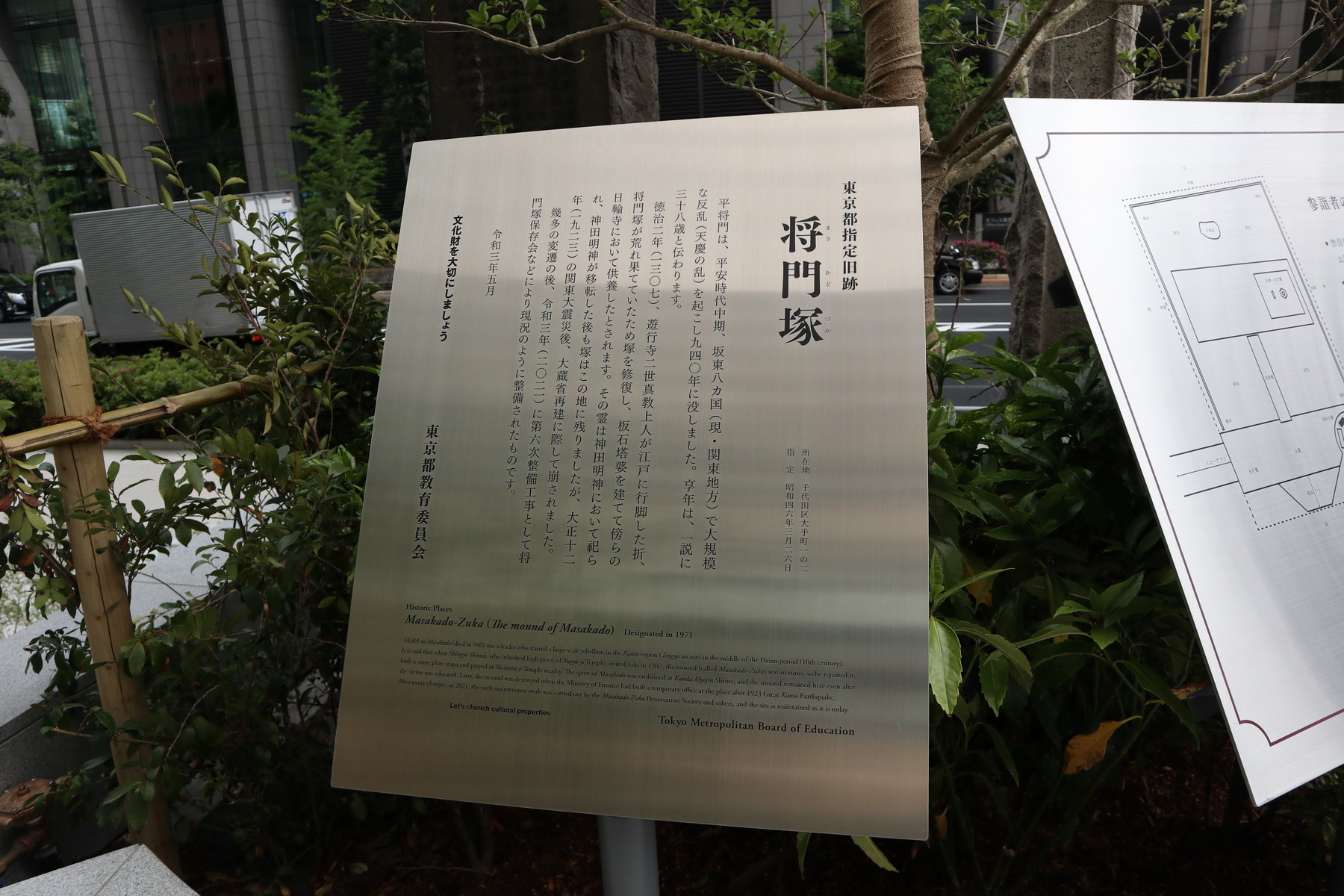 Masakado's tomb is a three-minute walk from Tokyo Metro Otemachi Station. The tomb is a stone monument built to enshrine the decapitated head of Taira no Masakado, one of a powerful family in the mid-Heian period. The tomb is also known for several legends. Taira no Masakado caused the Taira no Masakado Rebellion, which attacked the national governments of the eight countries in the Kanto region and expelled the governors in each of the countries. Masakado's tomb has a lot to do with the history that came after the Taira no Masakado Rebellion.
INFORMATION
address

1-2-1 Otemachi, Chiyoda-ku

access

Short walk from Subway "Otemachi Sta." Exit C5
Masakado's tomb, built to enshrine the head of Taira no Masakado, with anecdotes that have been passed down from generation to generation.
After the Taira no Masakado Rebellion, Masakado began to call himself "Shinno", meaning "new emperor". Considered to have rebelled against the imperial court, Masakado engaged Taira no Sadamori's army and was killed in Shimofusa, and his head was exposed by Fujiwara no Hidesato at Shichijo-gawara in Heian-kyo.
There is another anecdote that has been passed down. The head of Taira no Masakado, exposed in Heian-kyo, repeatedly opened and closed its eyes even after several months had passed, sometimes shouting "Connect my head to my body and let me fight again," which terrorized a lot of people. Legend has it that the Masakado's head flew back to his hometown in the east due to his grudge, and fell on the land along the way. One of the places where the head fell is here, "Masakado's tomb".
The legend continued until the 13th century, when the tomb fell into disrepair and the ghost of Masakado angrily haunted the people of Edo. The people of Edo, fearful of being haunted, decided to make another generous memorial service for Taira no Masakado. The old tomb itself was demolished when the Ministry of Finance was rebuilt in the wake of the Great Kanto Earthquake.
Incidentally, the land where Masakado's tomb is located used to be the courtyard of the upper residence of Sakai Utanokami, a feudal lord from the Edo period. The courtyard was the setting of the incident in which Harada Kai was killed and wounded in Shugoro Yamamoto's historical novel "Momi no Ki wa Nokotta. In addition to Masakado's tomb, there are other places in Chiyoda City associated with Taira no Masakado, which can be found in places such as Kanda Myojin Shrine and Tsukudo-jinja Shrine.
If you are interested in supernatural episodes and phenomena, you definitely want to pay these places a visit.
Kanda-jinja Shrine → Check this URL
Tsukudo-jinja Shrine → Check this URL
Kanda's House → Check this URL