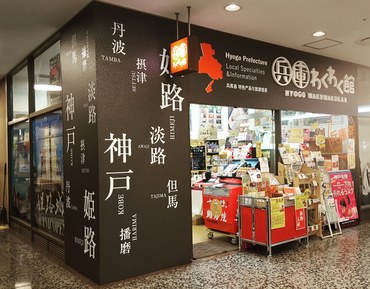 Hyogo Prefecture is the only prefecture in Honshu that faces the sea from north to south, and is said to be the "epitome of Japan" because it has all the characteristics of each region, including the sea, mountains, plains and islands.
It always has a wide variety of unique Hyogo products in stock.
There is also a liquor tasting corner and a variety of sweets.