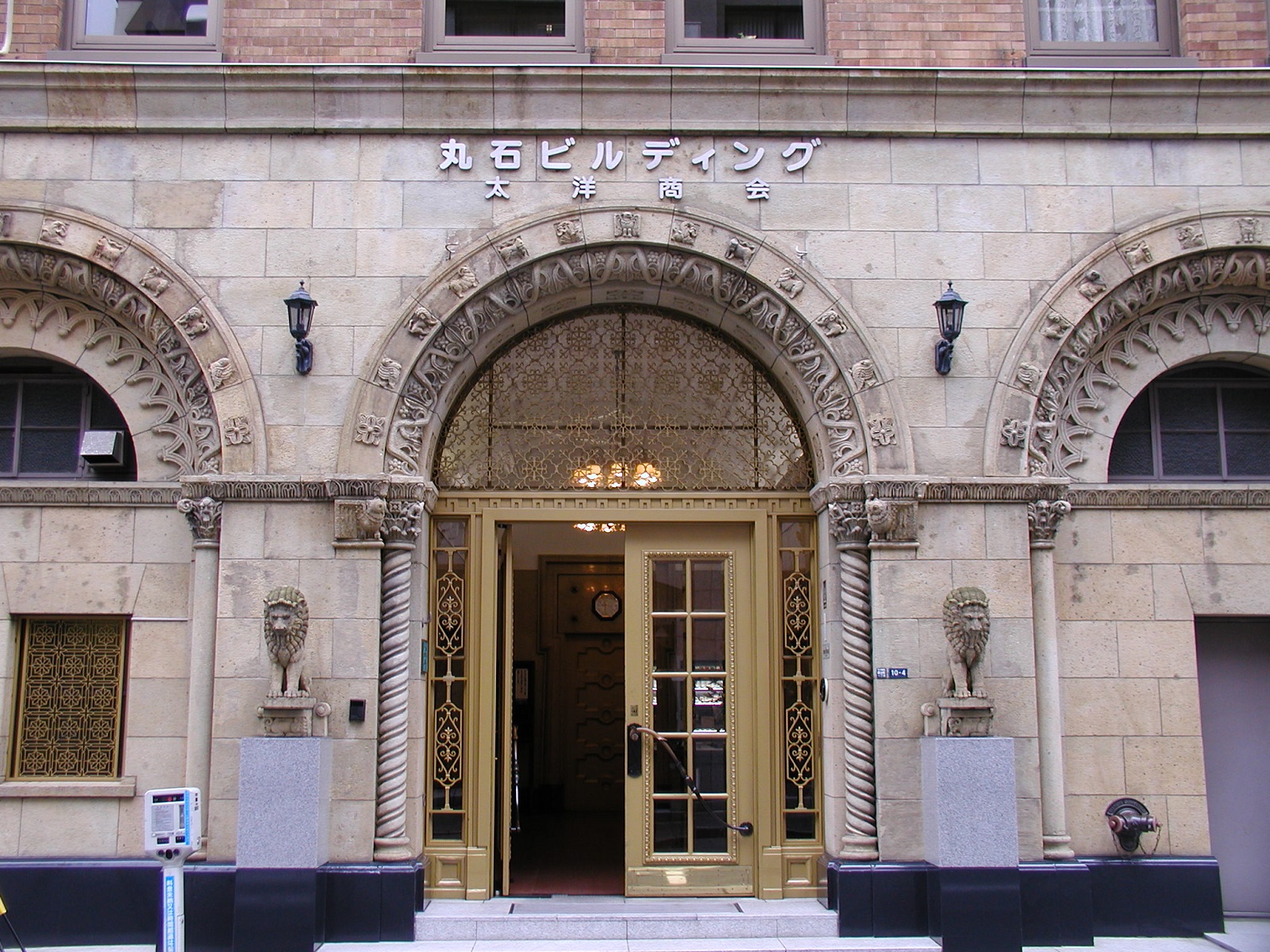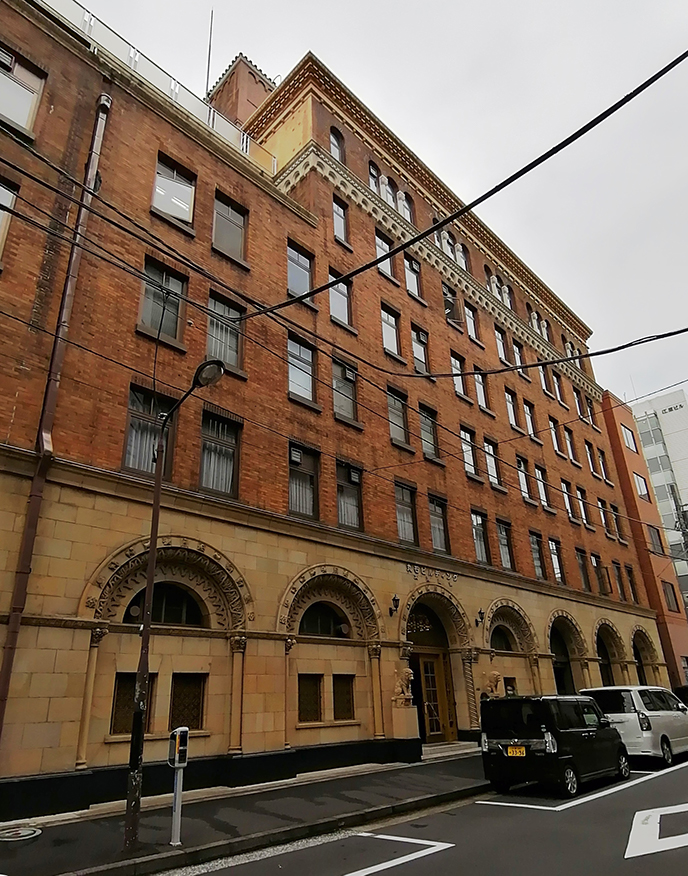 (Tangible Cultural Property of Japan)
Completed in 1931.

The walls of the first floor of this structure were built entirely with stone, and the second floor and up with scratch tile, a material used during the transition from bricks to tile in Japan.
The outside of the structure is decorated with arches, beautiful statues of animals and plants, and relief sculptures.
You can see a change in the structure from the 6th floor cornice to the terracotta cornice at the very top.

The designer of the building, Juro Yamashita, was famous for designing the first skyscraper in Japan.
INFORMATION
address

1-10-4 Kajicho, Chiyoda-ku, Tokyo

access

3 minutes' walk from East or South Exits of Kanda Station