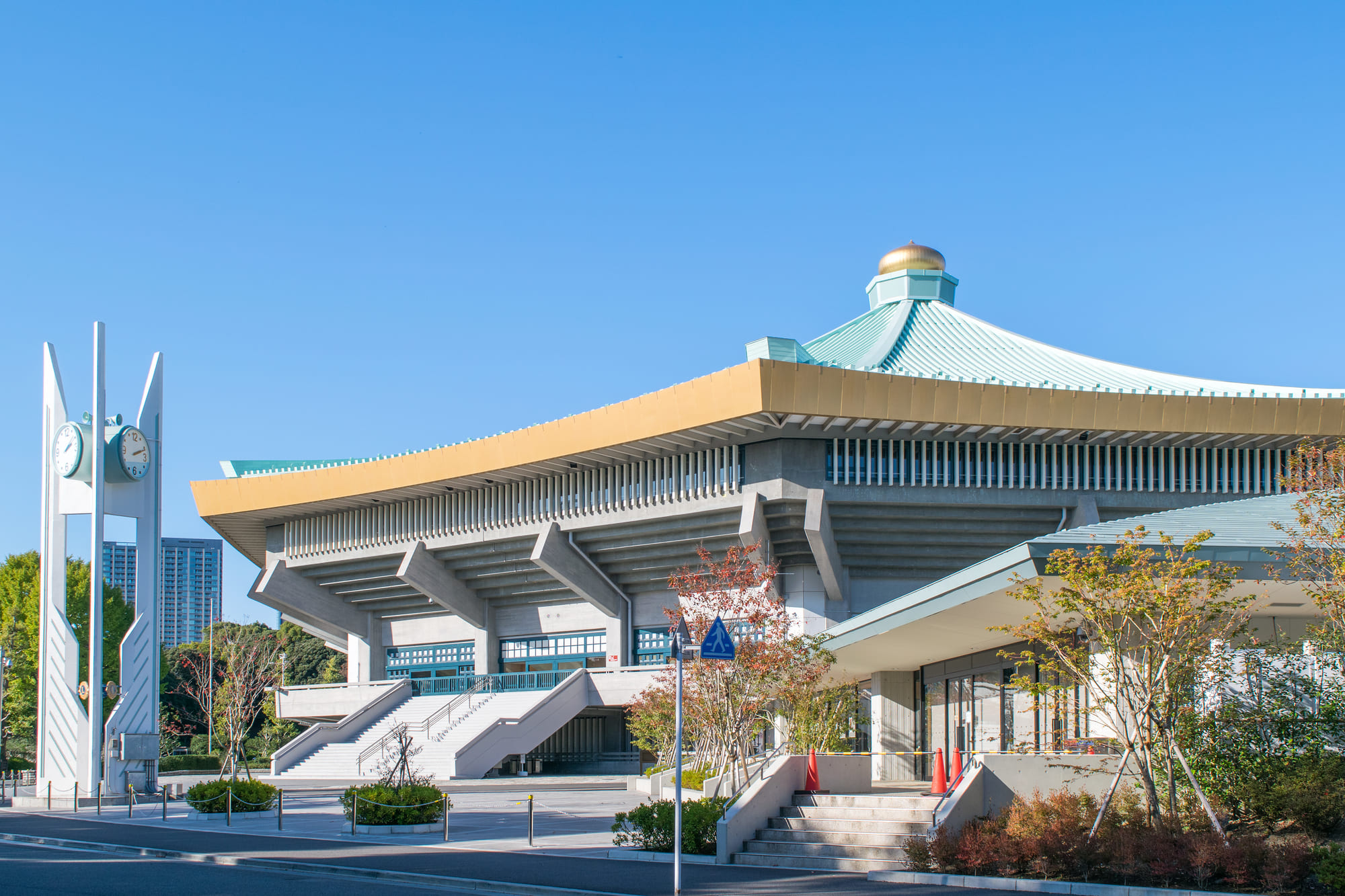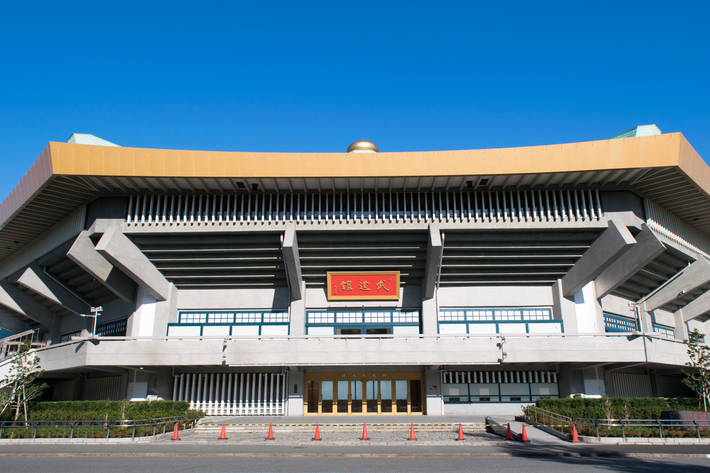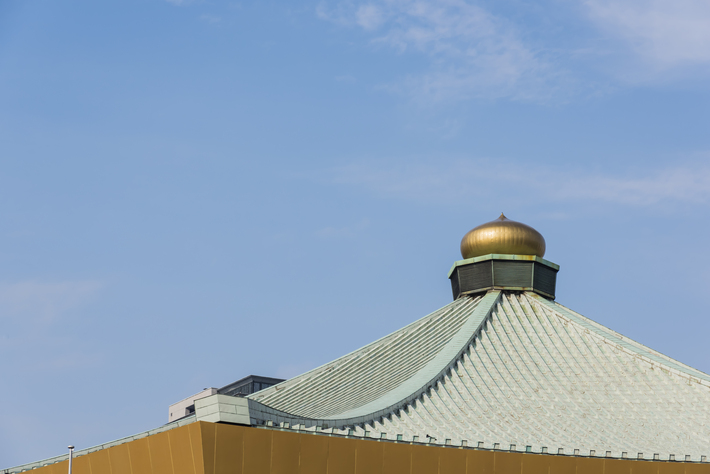 INFORMATION
address

2-3 Kitanomarukoen, Chiyoda-ku, Tokyo

access

5-minute walk from Subway "Kudanshita Sta." Exit 2
Designed by YAMADA Mamoru, who also designed Kyoto Tower. Nippon Budokan was constructed in hopes of popularizing martial arts.
Nippon Budokan, a five minute walk from Subway "Kudanshita Sta." Many functions and events, such as Sports competition, concerts, and welcoming ceremonies for businesses have been held here up until now. We will introduce the history of and neighboring news for Nippon Budokan, a representative arena of Japan.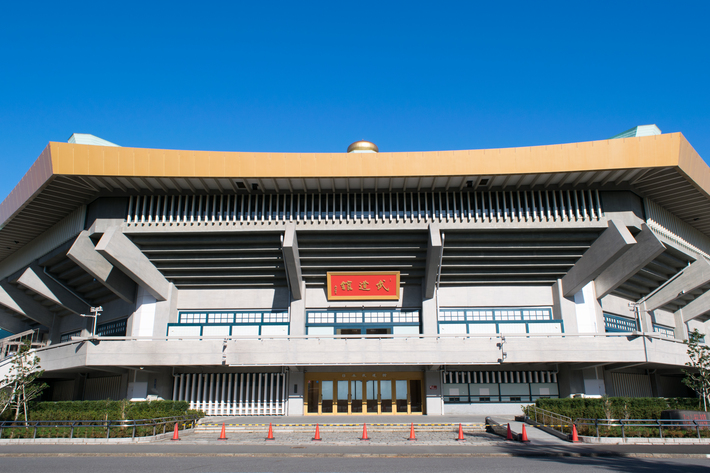 Nippon Budokan was constructed with the aim of propagating proper martial arts and nurturing healthy youths. Construction began in October of 1963 and was completed in September of 1964 with construction costs amounting to two billion yen. After completion, a judo tournament, which was recognized as an official Olympic event for the first time that year at the Tokyo Olympics, was held as the opening event. Since then, many projects have been held, such as all sorts of martial arts competitions and training courses for instructors, as well as international seminars for foreigners.
Nippon Budokan, which has housed many musical events up to now, held its first music concert back in 1965. It was a performance by the Japan Philharmonic Orchestra conducted by Leopold Stokowski. After that, the Beatles held their Japan performance here in 1966; the hall has seen quite the usage as a concert space.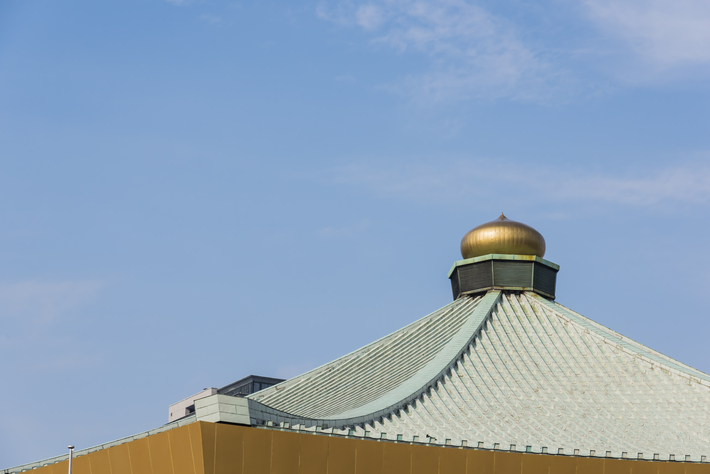 The person behind the architecture is YAMADA Mamoru, who is well known as the architect of Kyoto Tower and Hijiribashi Bridge in Ochanomizu. The octagonal shape of the building is modeled on Yumedono in Horyuji Temple in Nara. Additionally, it is also said that the octagonal shape was decided upon in order to make the cardinal directions clear, taking into account the custom in bushido for the ruler to sit facing south, while the athletes make their entry from the east and west. Also, the golden onion-shaped decoration placed on top of the roof is called a "giboshi," and served as a talisman to ward against evil in temples and shrines.
Outside of the times events are held, Nippon Budokan is also recommended whether you're an architecture enthusiast or looking for an excursion. Visiting it along with the neighboring institutions will make for a very fulfilling day.