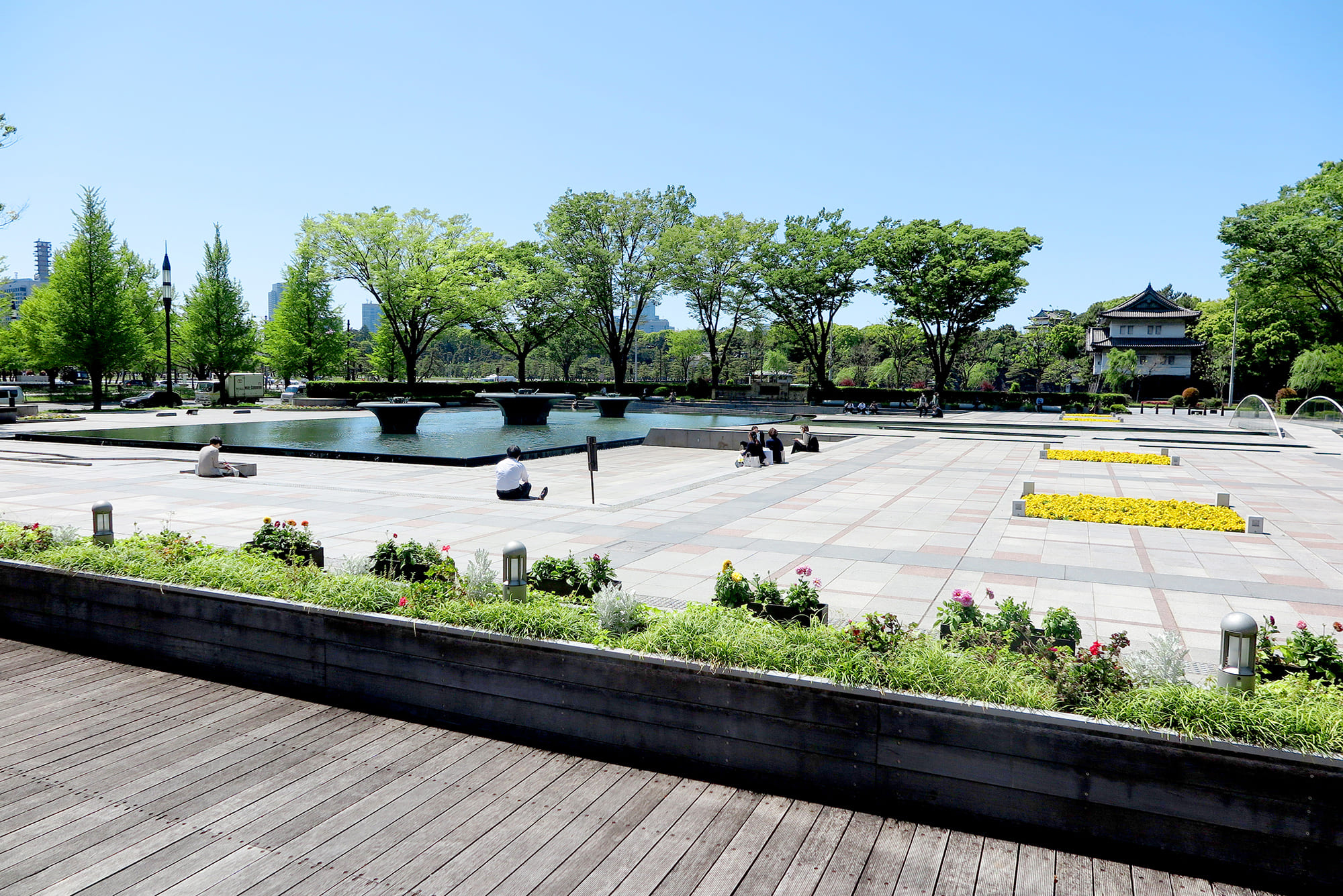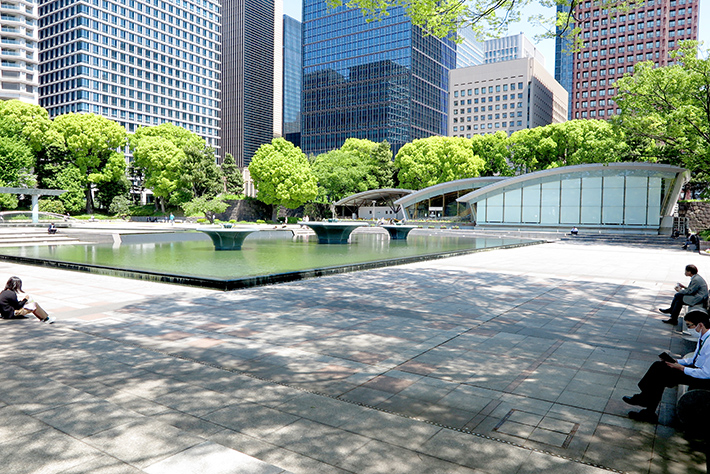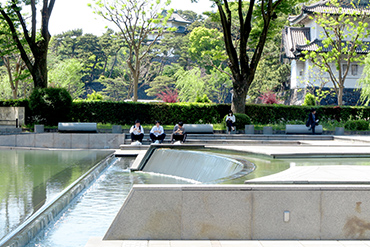 "Wadakura Fountain Park" is located in Kokyo Gaien National Garden, 2-minute walk from Subway "Nijubashimae <Marunouchi>" and "Hibiya" stations. This park was established on the marriage of the present Emperor in 1993, and opened to the public in 1995. It is symbolized by the large fountain that was created to commemorate the marriage of the former Emperor in 1961. In addition to this, it has a vibrant waterfall and a monument in which water is circulated, creating the flow of cool air throughout the park.
INFORMATION
address

3-1 Kokyogaien, Chiyoda-ku, Tokyo

access

3-minute walk from JR "Tokyo Sta." Marunouchi South Gate
2-minute walk from Subway "Nijubashimae <Marunouchi> Sta."
2-minute walk from Subway "Hibiya Sta."
"Wadakura Fountain Park" is an urban oasis, with a large fountain and vibrant waterfall within the park.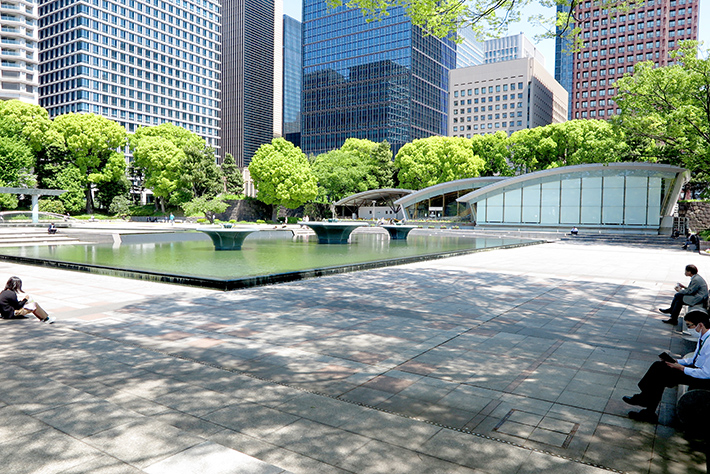 In the pre-Edo era, the area around the "Wadakura Fountain Park" faced the inlet to Tokyo Bay, where the fishing industry flourished. In the Edo era, the surface of the sea was reclaimed, and was used as a base for warehouses and marine transport. Following this, it appears that it was used for a variety of different purposes every 20-50 years.
Benches have been installed to surround the large fountain in the center of the garden and you can see people finding refuge in the cool of the shade and enjoying their lunch. As the Imperial Palace is situated nearby, it is often used as a water station for Imperial Palace runners. In the evening, the park is lit up and has a relaxed atmosphere. This gives it a markedly different impression to that of the park during the day.
You can find two kiosks in operation as you walk for 10-minute through Kokyo Gaien National Garden from the park in the direction of Hibiya. The "Nanko rest house kiosk" sells goods unique to the Imperial Gardens, such as "Kokyo Gaien Kintsuba" and "Kokyo Gaien Dorayaki". It is perfect for buying souvenirs. "Nankozo-mae kiosk" operates next to the equestrian statue of KUSUNOKI Masashige, the symbol of the Kokyo Gaien National Garden. Popular products include the gold leaf ice cream, which is a collaboration product with "Kanazawa Hakuichi", and malted rice and molasses-flavored ice cream.
Despite being located in a city with soaring office buildings, a peaceful air flows through the "Wadakura Fountain Park". How about stopping by the "Wadakura Fountain Park" to catch your breath when you want to get away from the hustle and bustle of the city?