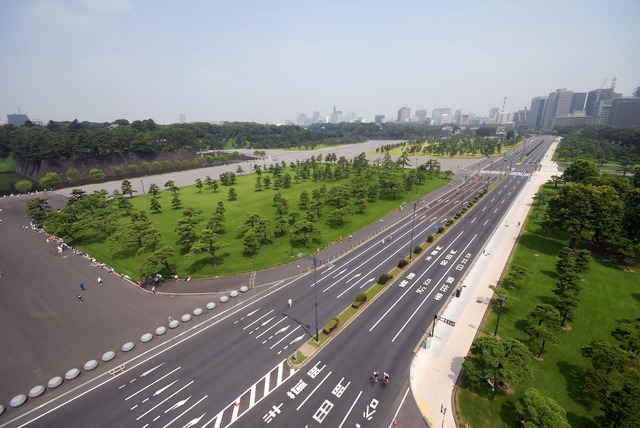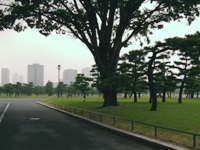 In the Edo Period, this area housed the residence for shogunal military leaders. After the Meiji Restoration, it was opened to the public as a park. Main areas include the gardens at the center of the Imperial Palace square, the Kitanomaru area to the north of the palace, and the 12 moats surrounding the entire vicinity.
The grounds of the Kokyo-gaien National Garden have a large grass square perfectly situated among the beautiful architecture and historic buildings.
There is parking available for large busses.
INFORMATION
address

1-1 Kokyogaien, Chiyoda-ku

business_hour

10 a.m. to 5:30 p.m.
(Admission until 5 p.m.)

access

Exit 2 or Exit 6 of Nijubashimae Station
Exit D2 of Otemachi Station
Exit B6 of Hibiya Station
Tel
03-3213-0095
(Kokyo-gaien National Garden Office)
Hours
10 a.m. to 5:30 p.m.
Parking
Only permitted for large commercial vehicles (green numbered buses).
In cases parking space is necessary for wheelchair users, please consult with the Kokyo-gaien National Garden Office in advance.
■ Hours: 8:30 a.m. to 5 p.m. (open every day)
■ Fee: 1000 yen / use
■ Contact: 03 (3231) 5509
Homepage
http://www.env.go.jp/garden/kokyogaien/index.html