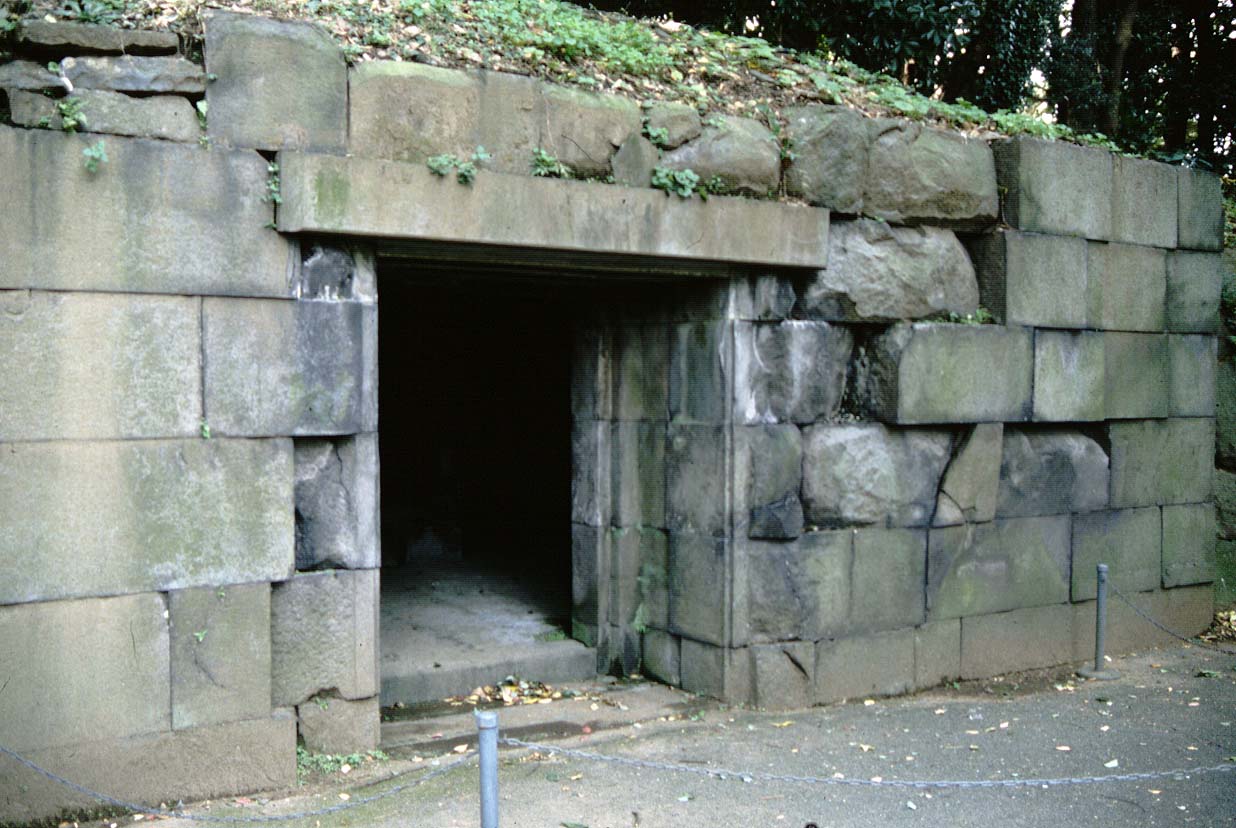 The entrance to the Ishimuro is an open doorway. The inside is 20 square meters in size with sturdy walls.
There weremany secret passages and a treasury​ within Edo Castle. It's assumed that this was one of those
treasuries in which people stored valuables in case of a fire or emergency.
INFORMATION
address

Within The East Gardens of the Imperial Palace

access

Tokyo Metro Takebashi Station or Otemachi Station