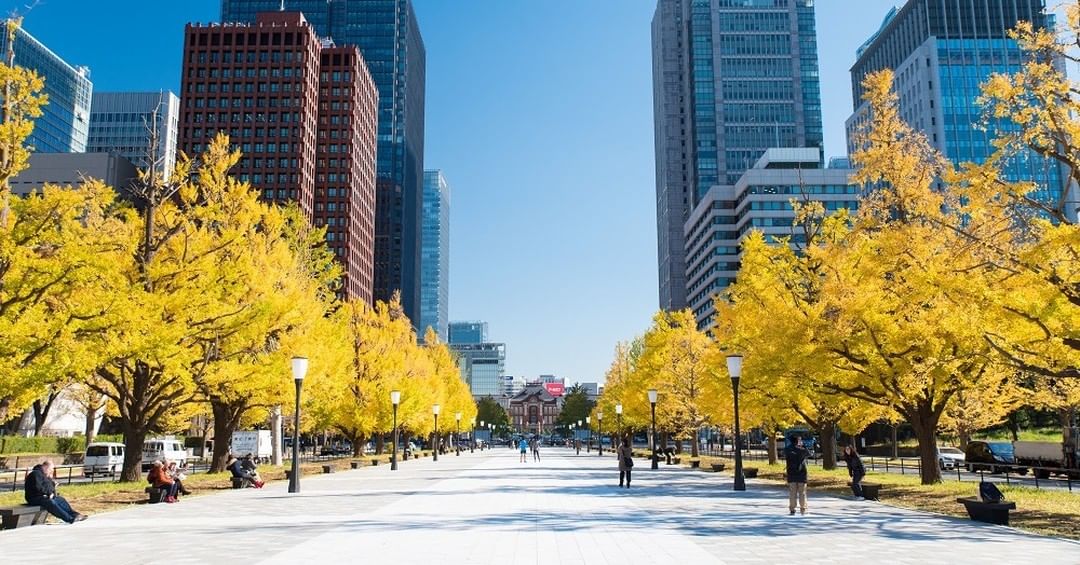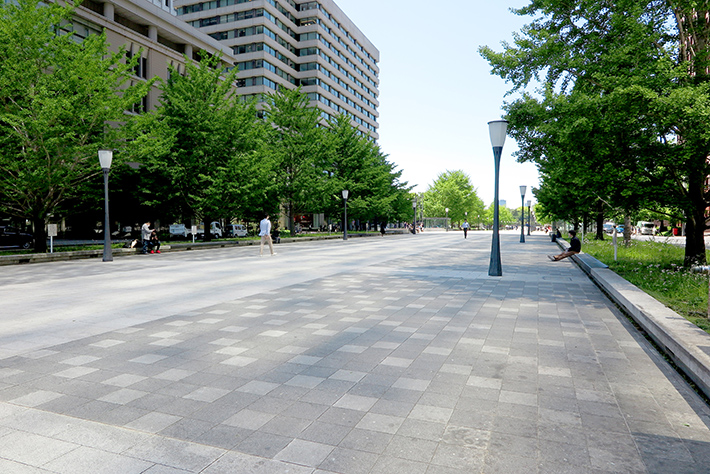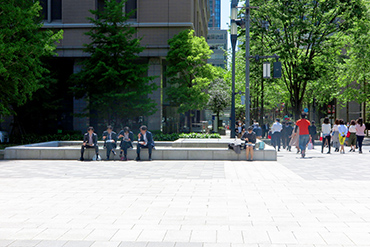 Gyoko-dori Ave. connects the Marunouchi Central Gate of Tokyo Station to Uchibori-dori Ave. in front of the Imperial Palace. It is known both as "Gyoko-dori Ave." and "Miyuki-dori Ave.," but its official name is "Tokyo Metropolitan Road No. 404 Imperial Palace-mae Tokyo Stop Line." This 190-meter long and 73-meter wide avenue is usually closed to traffic, and is only used for imperial events and the ceremony of the presentation of credentials for foreign ambassadors, when the horse-drawn carriage procession goes from Tokyo Station to the Imperial Palace.
INFORMATION
address

Kokyogaien, Chiyoda-ku, Tokyo

access

1-minute walk from JR/Subway "Tokyo Sta." Marunouchi Central Gate
3-minute walk from Subway "Nijubashimae <Marunouchi> Sta."
A beautiful landscape that won the GOOD DESIGN AWARD. "Gyoko-dori Ave.," where you can also enjoy illumination in winter.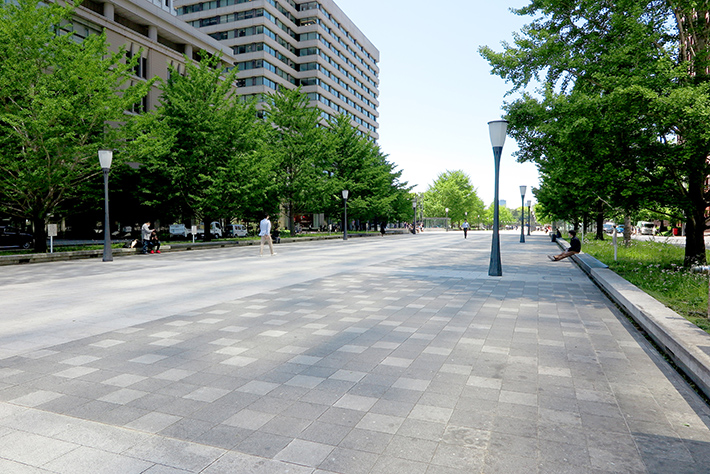 This avenue underwent maintenance work in 2010, including the restoration of lines of gingko trees, water retentive pavement, and the installation of a water sprinkler system, etc. In 2018, the entire "Gyoko-dori Ave." landscape won the GOOD DESIGN AWARD Gold Prize in the Landscape, civil engineering structures category.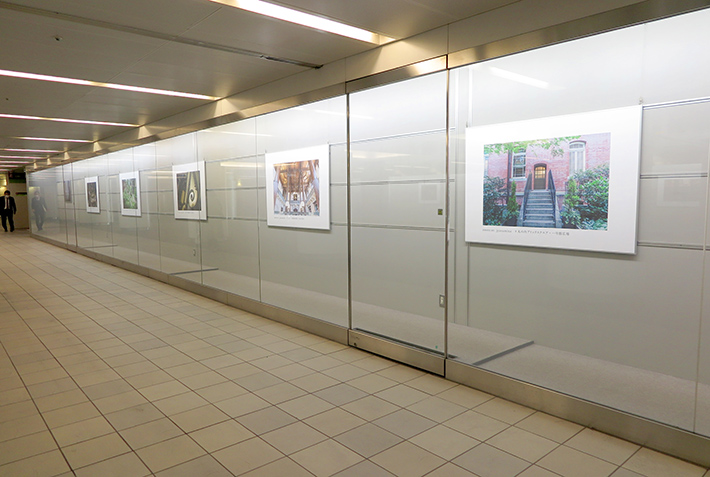 The "Gyoko-dori Underground Gallery" is located in the underground passage connecting the "Marunouchi Building" and "Shin-Marunouchi Building." On both sides of the passage, 220-meter-long glass showcases display a variety of artworks. The artworks range from paintings and photographs to contemporary art and three-dimensional works, and during periods when events are not being held, photo panels introducing the history, nature and festivals of the Marunouchi area are on display. "Gyoko-dori Ave." offers a unique experience both above and below the ground.