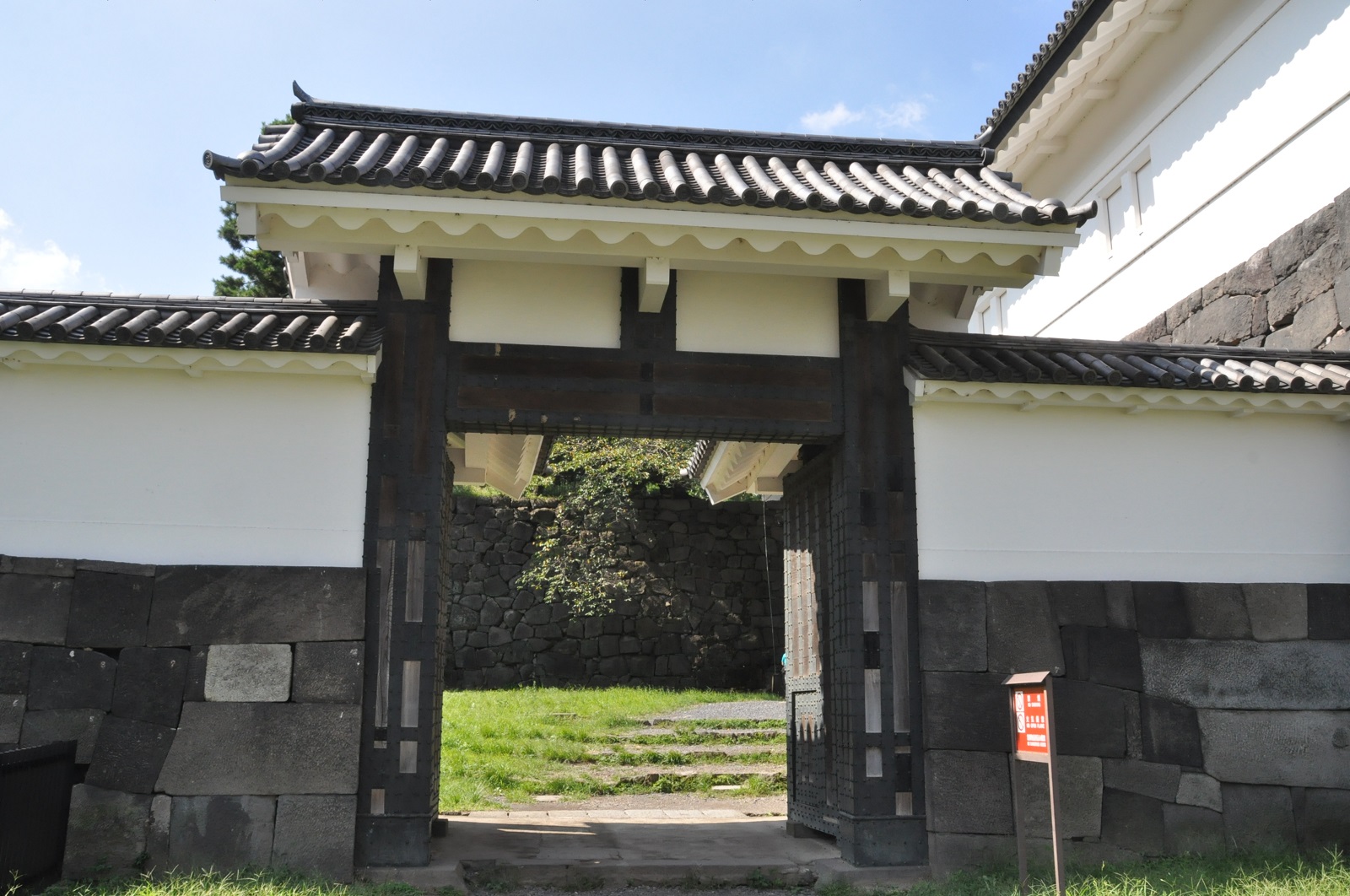 (Important Cultural Property of Japan)
A matsugata-type castle gate built in 1624 by the assistant mayors of the lord Asano Nagaakira. The inscription plaque on the door joint reads 1658, but this is the year the gate was renovated, during the huge excavation project of Edo-jo castle's moat.
In ancient times there used to be clear-water spring here and an old temple called Shimizu-ji temple. The gate was named after it: Shimizu-mon gate.
In 1759 the second child of the ninth shogun Tokugawa Ieshige founded a clan within this gate and named it after the gate - the Shimizu Clan. Shogun Iemochi moved here with his family temporarily at the time of the fire of Honmaru in 1863.
INFORMATION
address

1-1 Kitanomaru Garden, Chiyoda-ku, Tokyo

access

5 minutes' walk from Exit 4 of Kudanshita Station