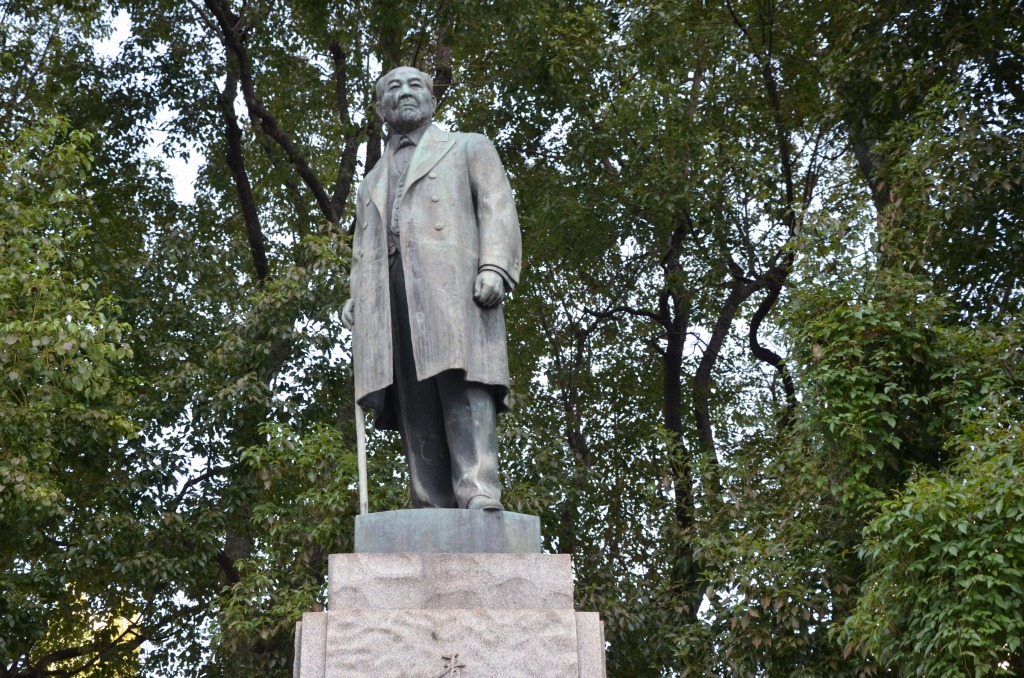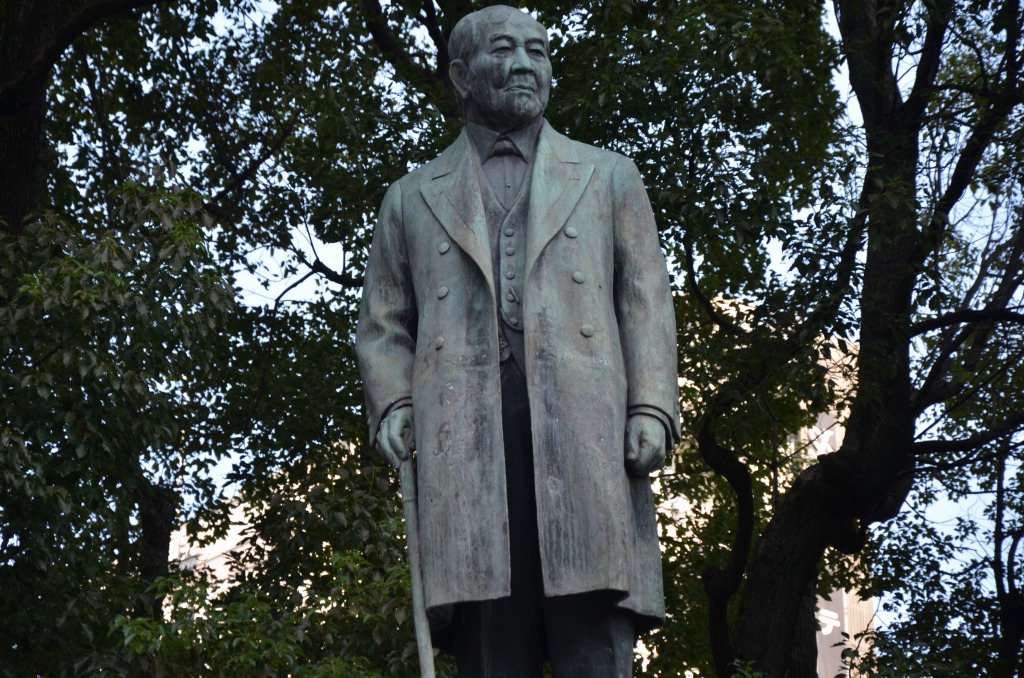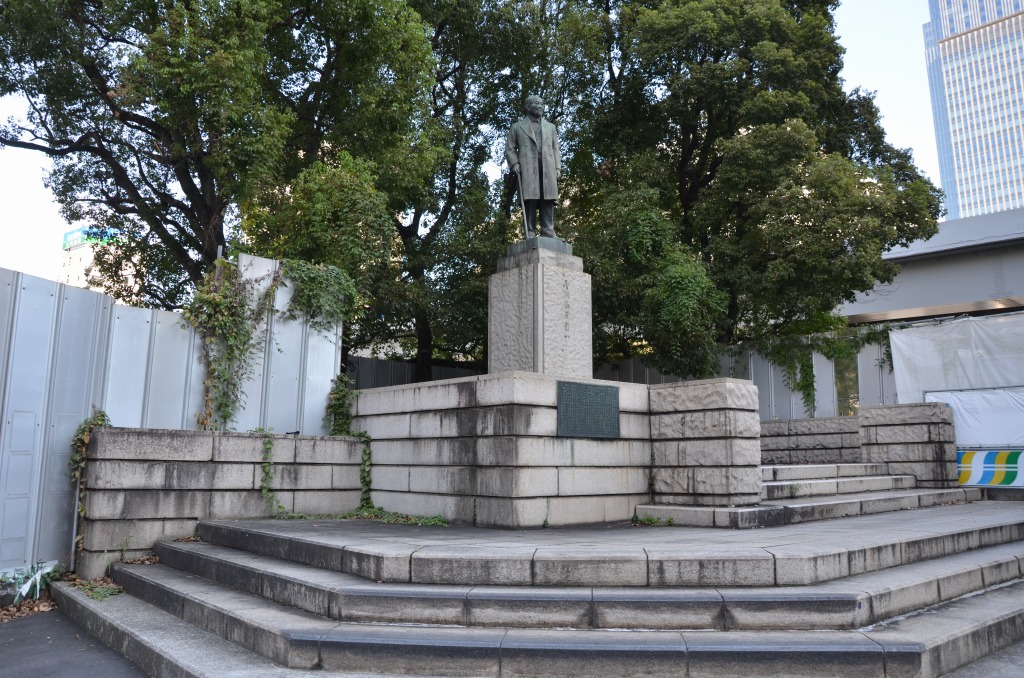 access

5-minute walk from Subway "Mitsukoshimae Sta." Exit B1
In Tokiwabashi Park, you can find the bronze statue of SHIBUSAWA Eiichi, known as the "father of modern Japanese capitalism"
SHIBUSAWA Eiichi laid the foundations of the Japanese economy and is known as the "father of modern Japanese capitalism". There are three bronze status of SHIBUSAWA Eiichi in Tokyo, and one of these is erected in "Tokiwabashi Park", along the Nihombashi river. This bronze statue was created by the sculptor ASAKURA Fumio, who is also known as the "Rodin of the Orient". This statue is a second generation statue. The first generation statue was completed on the anniversary of SHIBUSAWA Eiichi's death, on November 11, 1933. Although it was withdrawn once to be used to supply metals during the second world war, it was reconstructed again based on the creation of ASAKURA Fumio in 1955.
SHIBUSAWA Eiichi was born in 1840, in the Musashi Province, currently known as Fukaya City, in Saitama. Later, he became a shogunate retainer for TOKUGAWA Yoshinobu, who was the shogun Generalissimo, and after the Meiji Restoration, was involved in setting financial and economic policy as a government bureaucrat. However, SHIBUSAWA Eiichi was forced to leave office due to his opposition to OKUMA Shigenobu, following which, as an entrepreneur, he established many private companies and provided guidance in the finance industry.
It is known that SHIBUSAWA Eiichi was involved in setting up more than 500 companies, including Japan's first bank, Daiichi National Bank (now Mizuho Bank), the Tokyo stock exchange, Tokyo Gas, the Imperial Hotel, and Kirin Beer. He was also active over a wide range of charitable activities and public diplomacy, and was twice put forward as a candidate for the Nobel Peace Prize. SHIBUSAWA Eiichi, who had such a profound influence on Japanese companies, passed away in 1931, at the age of 91.
Tokiwabashi Park is located 2-minute on foot from Mitsukoshimae station and 4-minute walk from Otemachi station. The park was renovated in 1933 by the Shibuzawa Seieno Memorial Foundation, and is a park of the former Tokyo City. Currently, it operates as a municipal park for Chiyoda City.
In the past, this location housed the Tokiwabashi-mon Gate, which is one of the castle gates of Edo Castle, and the stone wall of the castle gates, which remain to this day, are the "Tokiwabashi-mon Gate remains", a national designated historical site. Additionally, "Tokiwabashi Park" is also a famous plum blossom spot known only to those who know it. From the end of February to the start of March, the plum trees that grow in the park sprout, and this is the best time to view them.