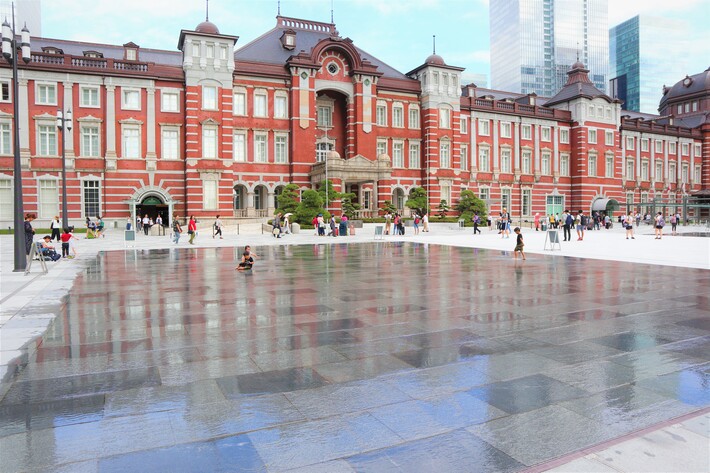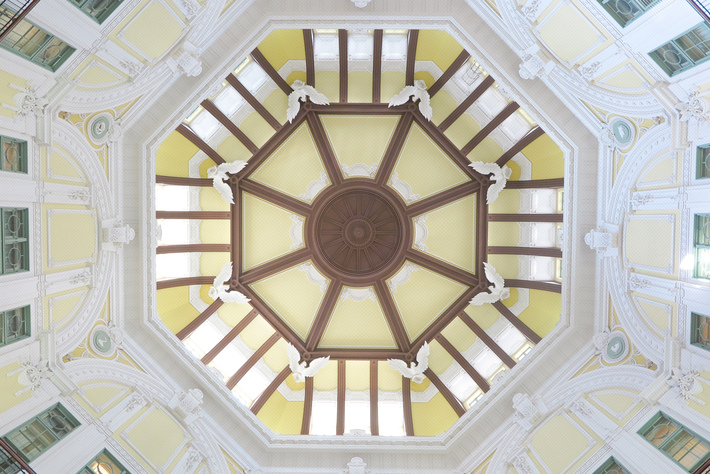 INFORMATION
address

1-9-1 Marunouchi, Chiyoda-ku, Tokyo

access

Inside Tokyo Station
Tokyo Station Marunouchi Honya (Main Building) is a red brick building, designated as an Important Cultural Property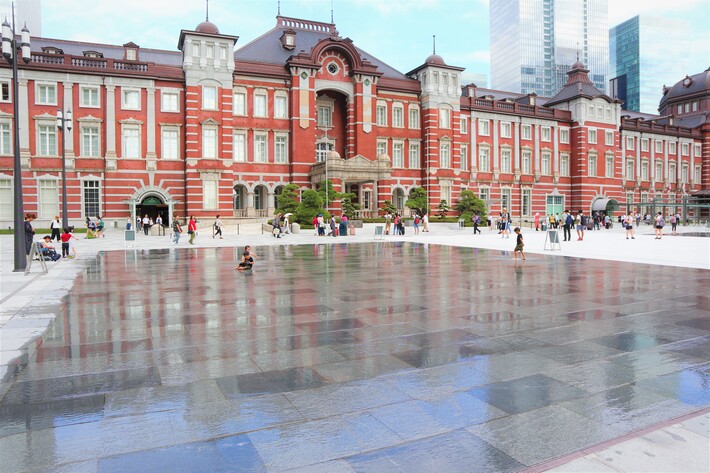 Tokyo Station, the largest train terminal station in Japan, is known as the gateway to the capital city. Known as the biggest number of train lines in JR East, there are 22 JR train lines and the Tokyo Metro Marunouchi line for a total of 23 lines.
Tokyo Station opened in 1914 (Taisho 3) in response to the planned construction of an elevated railway connecting Shimbashi and Ueno. Leading Japanese architect TATSUNO Kingo, who was known for designing the Bank of Japan's head office building, took charge of the station's design. Marunouchi Gate side which made of red brick is officially known as the Tokyo Station Marunouchi Honya (Main Building), which was designated as a National Important Cultural Property in 2003.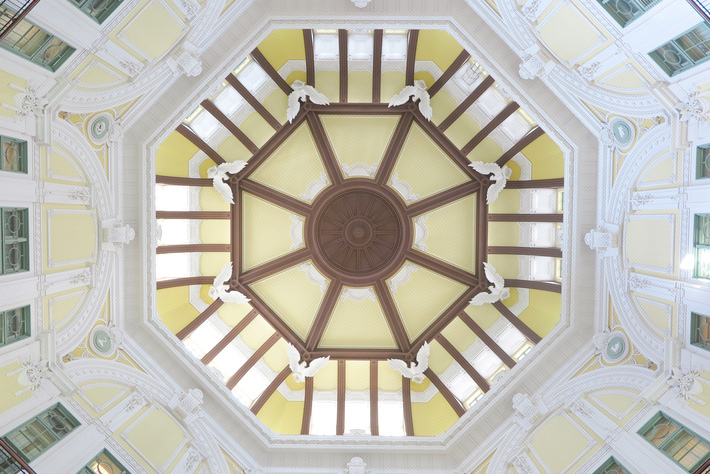 The iconic symbol of the Marunouchi Station Building is its octagonal North and South dome with its eight stately eagles sculptures (diameter 2.1 meters), in the eight corners of the walls depict zodiac animals according the directions they traditionally represent.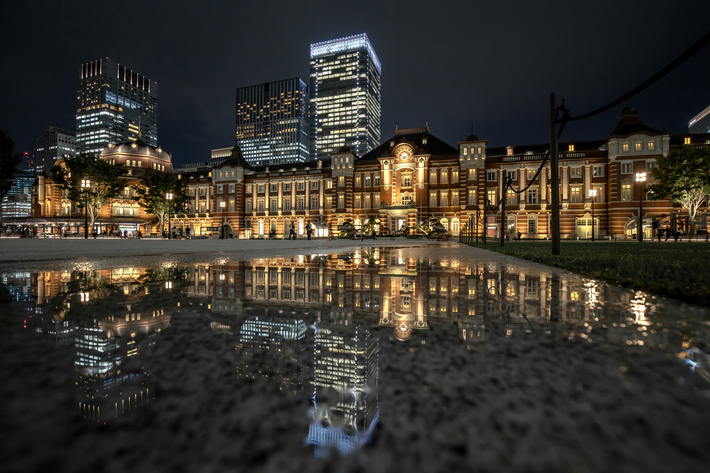 The Marunouchi Station Building is illuminated with orange lights at night, making it a popular spot to spend time after dark. Famed for its fantastic nighttime atmosphere that differs completely from its atmosphere during the day. There are several local restaurants with seating that looks out onto the station building, so why not enjoy the nighttime light up over dinner?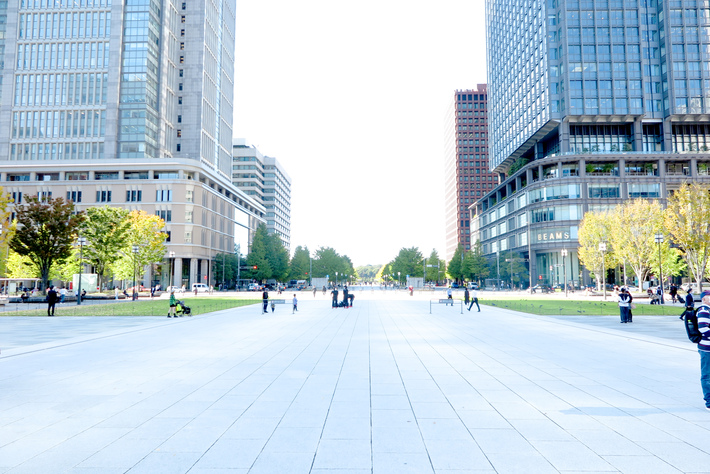 In front of the Marunouchi Station Building is Marunouchi Station Plaza, which leads to Gyoko-dori Avenue. This 6500-square-meter open plaza is lined on both sides with grass lawns and zelkova trees, which gives the impression of coexistence between the urban and nature. There is also a Royal Guest Entrance in the middle of the Marunouchi Station Building through which a horse-drawn carriage can pass during the Imperial ceremonies.
Another attraction of Tokyo Station is its wide variety of shops both inside and outside the ticket gates. "GRANSTA Tokyo" is a large shopping center inside the station with over 150 stores extending from the first floor of the station down to the first basement floor. In addition to restaurants, there are many different types of bento boxes available (Japanese, Western, Chinese), along with variety of famous confectionaries are the perfect souvenirs.
Ecute Tokyo is located between the Marunouchi Central Gate and Marunouchi South Gate. Along with mainly confectionery stores, there are shops selling bento boxes and other various products. "Book Compass" is a bookstore annexed to a café which is open from 7 am, perfect for an early morning time relaxing with a book.
"GRANROOF FRONT", between "Gran Tokyo South Tower" and "Pacific Century Place Marunouchi", contains "GODIVA café Tokyo" where you can enjoy light meals as well as their signature sweets, and the popular gyoza retaurant "Gyoza Hyakuchin Ichimirinrin" along with other restaurants, cafes and convenience stores.
"GranAge" in Yaesu Underground Gate has Sushi restaurant "Sushi Kyotatsu" which focuses particularly on tuna and "Hokkaido Chubo" where you can enjoy Hokkaido's signature soup curry. And also there are drugstores.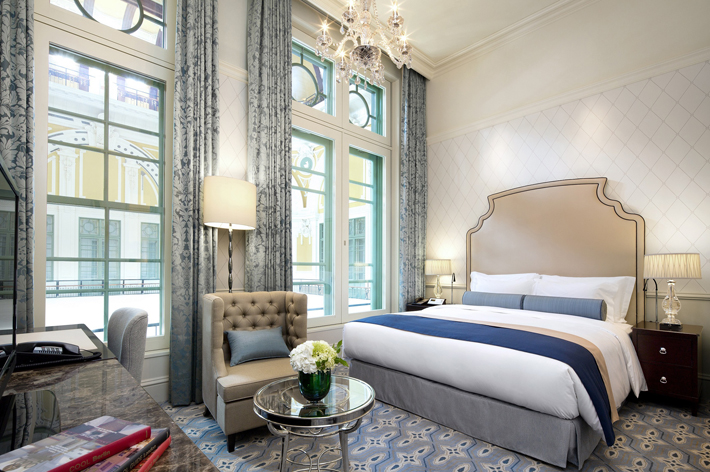 The Marunouchi Station Building is home to "The Tokyo Station Hotel", a famed institution with over 100 years of history, and "Tokyo Station Gallery" which hosts unique exhibitions. "The Tokyo Station Hotel" has four rooms along the North and South dome with view of the dome ceiling up close.
Established in 1988 inside the Marunouchi Station Building of Tokyo Station, "Tokyo Station Gallery" is a very popular art museum built with the aim of adding high culture to the station and make it more than just a transit point for commuters. Models and photographs that show the history of the Marunouchi Station Building in Tokyo Station are on permanent display in the second floor corridor. Three dioramas represent the transformation of the station building during construction provide spectacular exhibitions looking back over the past 100 years of architecture in the capital.
JR Railways, Tokyo Metro and Shinkansen as well as there is a high speed bus terminal in front of the Yaesu Gate, making all parts of Japan accessible by different means of transportation. Tokyo Station is great base for any trip, but it is much more than just a transit point, it is also a place worth spending some time, where new discoveries can be made.