Shooting Range TARGET-1 Akihabara Branch

Airsoft gun shooting range in Akihabara!

"TARGET-1" is an airsoft gun shooting range located just halfway between JR Akihabara Station and JR Ochanomizu Station. For teir many foreign guests, the shooting range has price lists in English and Chinese available.

If you own an airgun (airsoft gun), you can bring it to the shooting range and use it there. Or you can also choose a plan including one type of airgun. But if you are new to airsoft sports, the by far best option is the special "Omakase Shooting Course Plan". This plan is available on weekdays only, but you get to try every type of airgun you like while the pricing is also very reasonable. Of course, advanced players may also choose this plan.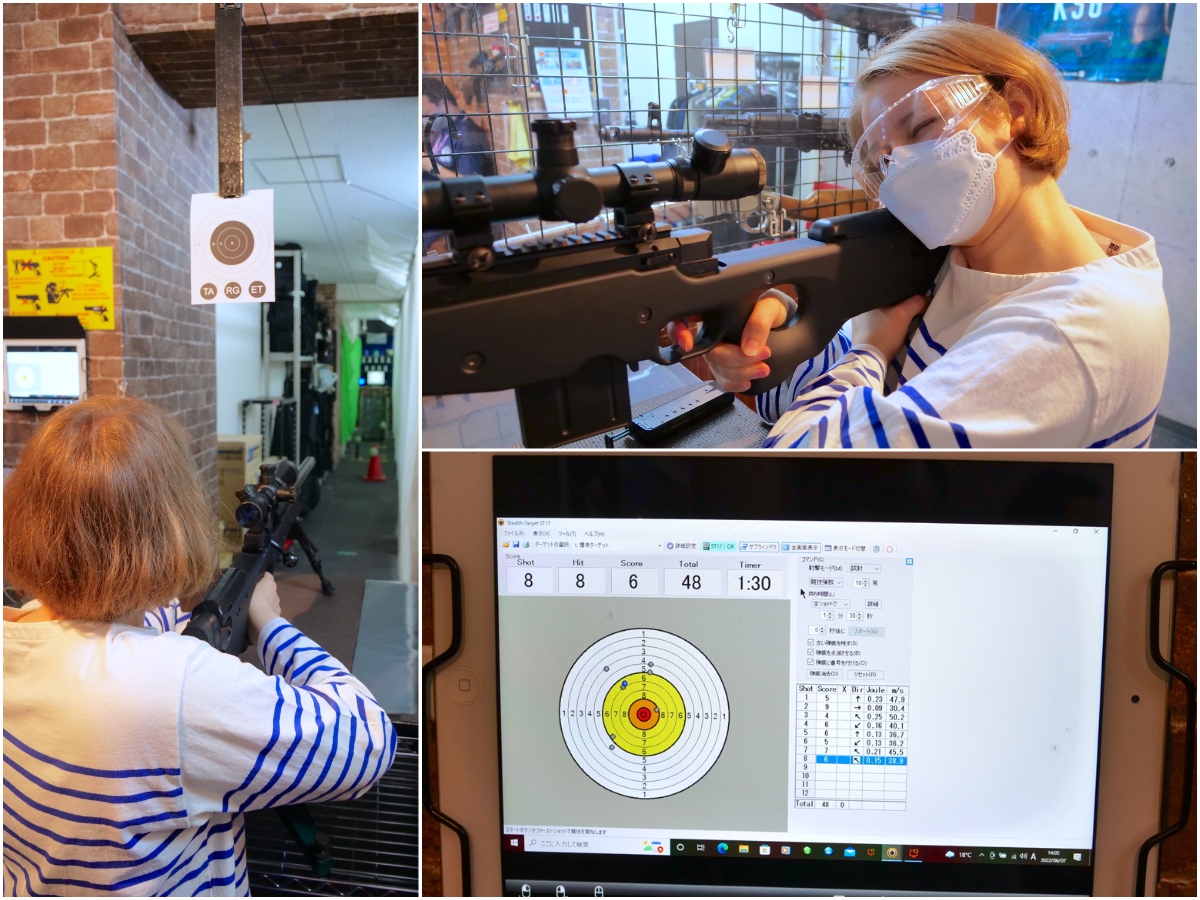 The teacher will show beginners how to use the gear. We I visited the shooting range, my teacher used pictures to show me what I should see when aiming at the target, which was very helpful and easy to understand. When I aimed at the target and shot for the first time, it was a hit! What a wonderful feeling!"TARGET-1" is a big recommendation for groups of friends or couples, because you can play against each other. I found out that learning how to use air guns improves your concentration and muscles. These guys are heavy!
SPOT INFORMATION

Shooting Range TARGET-1 Akihabara Branch Read more
| | |
| --- | --- |
| Address | Union Building Koshin B1F, 2-9-3 Sotokanda, Chiyoda-ku, Tokyo |
| TEL | 03-3525-4284 |
| Business Hour | 平日13時~21時 土日祝日11時~21時 (最終受付時間は20:30) |