【Finished.】

Event duration
SUN
MON
TUE
WED
THU
FRI
SAT
1
2
3
4
5
6
7
8
9
10
11
12
13
14
15
16
17
18
19
20
21
22
23
24
25
26
27
28
29
30
INFORMATION
Schedule
November 7 (Thu) to December 25 (Wed)
Venue
Marunouchi area
(Marunouchi Bldg., Shin-Marunouchi Bldg., Marunouchi Oazo, Marunouchi BRICK SQUARE, etc.)
Sponsor
MITSUBISHI ESTATE Co., Ltd.,
Mitsubishi Jisho Property Management Co., Ltd.
Support
The Walt Disney Company (Japan) Ltd.
Website
https://www.marunouchi.com/
STAR WARS Marunouchi Bright Christmas 2019
-Precious for you-
"Star Wars" is the theme of this year's Christmas in Marunouchi area.
Christmas objects that represent the Star Wars universe will appear at various locations in Marunouchi.
From the fantastic Christmas objects inspired by the world of galaxies to the space inspired by the planets in the movies, you can see the different charms of Star Wars at each location.
In addition, the event features a stamp rally around the entire Marunouchi area, a participatory event where you can assemble characters from Lego bricks, a limited-time cafe where you can enjoy original menus, and many other fun Star Wars content that connects people across generations.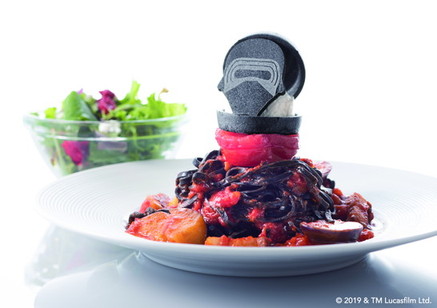 During the period, the Marunouchi area will be full of Star Wars with a number of limited items that can only be purchased here at the 19 stores of the applicable facilities, and various POPUP SHOPs with a variety of goods appearing all over the area.
Please visit our official website for more information.