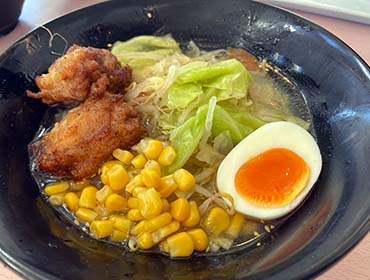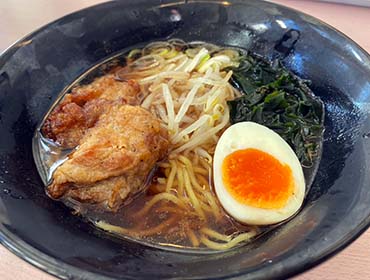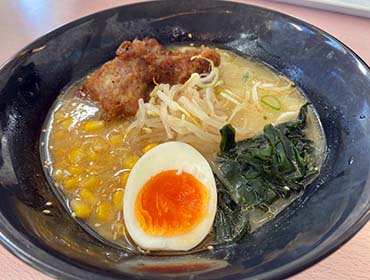 INFORMATION
address

Meiji University Liberty Tower, 1-1 Kanda-Surugadai, Chiyoda-ku, Tokyo   Sky Lounge Akatsuki, 17th floor

tel

03-3291-5774

business_hour

Weekdays 10:30 - 19:00 (L.O. 18:30)
Saturday 10:30-16:00 (L.O. 15:30)

access

5 MINUTES WALK FROM JR OCHANOMIZU STATION.
Shop Holidays
Sunday and National Holidays
Language(Other than Japanese)
English
Homepage Adress
https://m-shitei.com
Sky Lounge Akatsuki where you can enjoy ramen supervised by Menya Honolu, a Halal ramen restaurant popular among Muslims, with a view about 75 meters above the ground. A school cafeteria of Meiji University with a great view and a reputation for cheap and tasty food.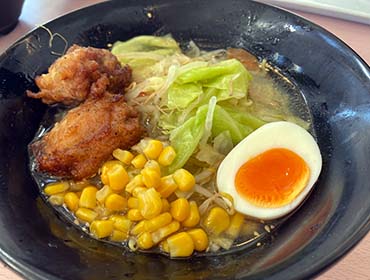 Sky Lounge Akatsuki is a cafeteria located on the 17th floor of Meiji University's Surugadai Campus Liberty Tower. This historic cafeteria has been nicknamed Shitei Shokudo ("Master and Disciple Cafeteria '') for many years. The cafeteria aims to be a student-friendly, inexpensive, tasty, and hearty cafeteria for students who are in the midst of eating, with healthy vegetable-based menus and weekly menus in Japanese, Western, and Chinese styles.
The popular ramen noodles are Muslim-friendly and "no pork, no alcohol" compatible. These ramen noodles are priced at school cafeteria prices, yet have an authentic flavor made with a recipe supervised by Menya Honolu.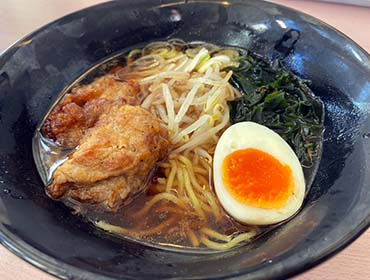 Ramen noodles made with alcohol-free Halal soy sauce. Topped with fried Halal chicken, a boiled egg with a melty yolk, bean sprouts, wakame seaweed, and green onions. It has a light, traditional flavor.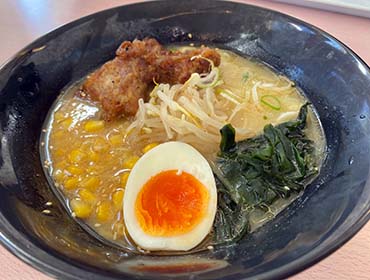 Miso Ramen is a delicious dish that combines the richness and aroma of miso with sticky noodles. It is delicious not only for Muslims, but also for everyone. Although this is a student cafeteria, it is also open to the general public, so please come and visit us.