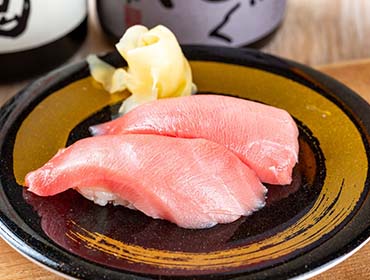 INFORMATION
address

Suzuki Building. 1F, 3-16-3 Kanda Ogawamachi, Chiyoda-ku, Tokyo

tel

03-6811-0948

business_hour

17:00 - 23:00

access

4 minutes walk from Jimbocho Station
You can eat your fill of delicious tuna at Tuna Shimahara, offers a full meal of delicious tuna, from sashimi and sushi to yakiniku and rare parts of tuna, tuna, tuna, tuna!!!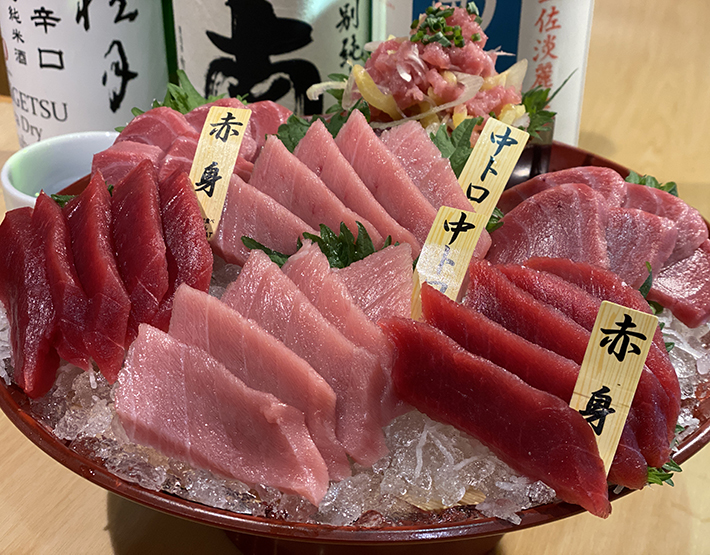 We want to share the appeal of our favorite tuna with more customers, so we got together with our friends to create a tuna restaurant that we are proud to be a part of. Be overwhelmed with love for tuna. We must be overwhelming in our handling of tuna. We are overwhelmed by the price of tuna. With unwavering belief and love for tuna, we will create a completely new store and organization.
Tuna is Halal to begin with, so Muslims can eat it safely as long as they are careful about seasonings. We do not make special arrangements for Muslims because we want them to try the real taste, but there are many items on the menu that do not contain mirin or alcohol, so please feel free to ask our staff about them.

We realize we're getting more and more Tuna fans these days! Please try the melt-in-your-mouth Tuna O-toro from Shimahara's Tuna Shimahara. The melt-in-your-mouth tuna that has returned to room temperature is the most delicious.
A great dish to finish off!