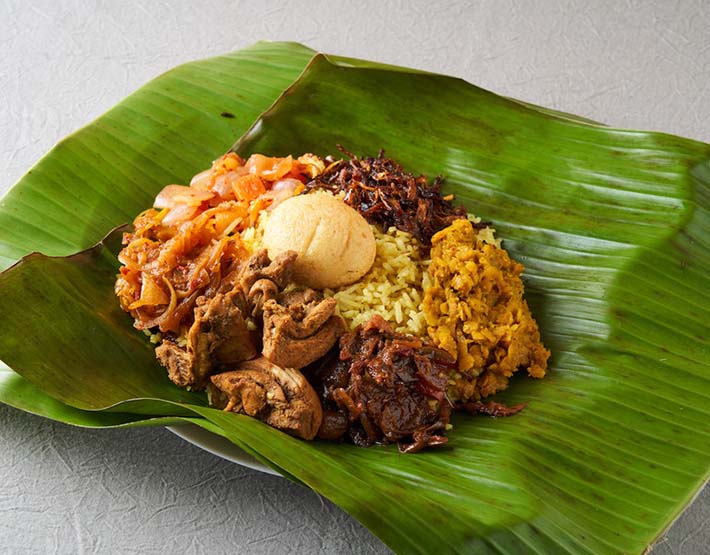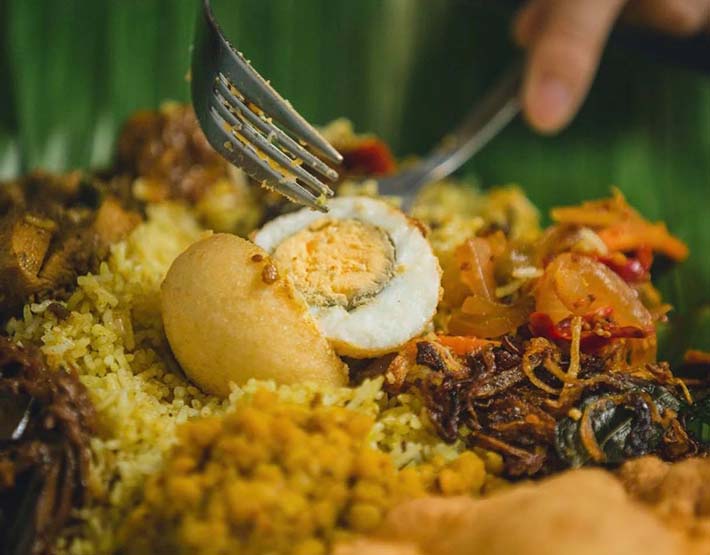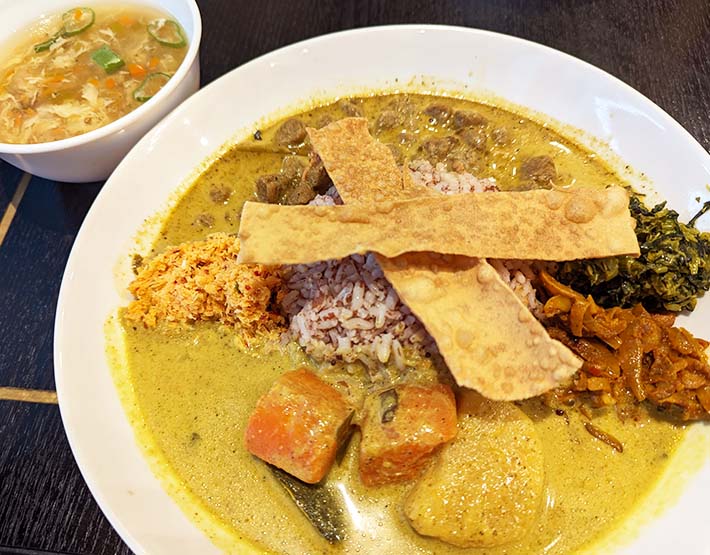 INFORMATION
address

Hayakawa Aoto Building 1F, 2-6-3 Kanda Jimbocho, Chiyoda-ku, Tokyo

business_hour

Lunch 11:30-15:30 (LO 15:00)
Dinner 17:30-22:30 (LO22:00)

access

2 minutes walk from Exit A2 of Subway Jimbocho Stn.
5 minutes walk from Exit 5 of Subway Kudanshita Sta.
Body warming and toning up! Enjoy Sri Lankan cuisine full of Ayurvedic wisdom at Taprobane Jimbocho.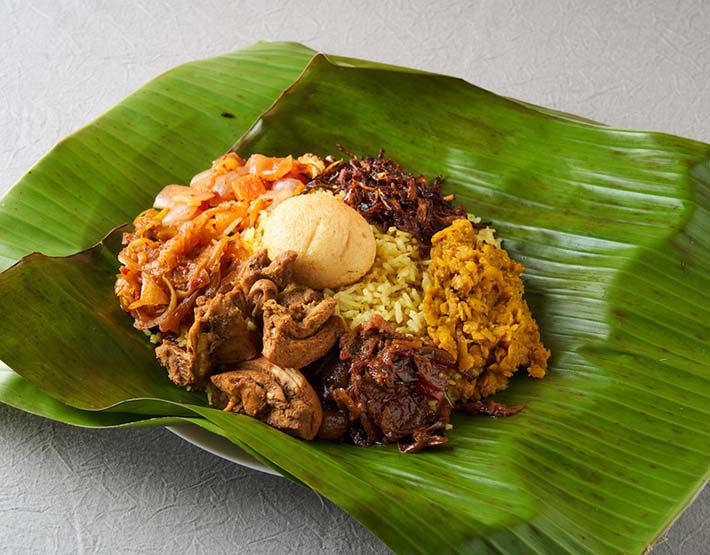 Taprobane Jimbocho opened in March 2020 and is a Sri Lankan restaurant. The restaurant's signature dish is "rump rice," a Sri Lankan-style bento lunch box consisting of seven side dishes and rice wrapped in a banana leaf.
nice smell basmati rice is accented with spicy chicken curry, rich and sweet dates and fried onions, dried bonito flakes, and a fried boiled egg for a mysterious taste. The chicken is made from Halal meat, so it is safe for Muslims to enjoy.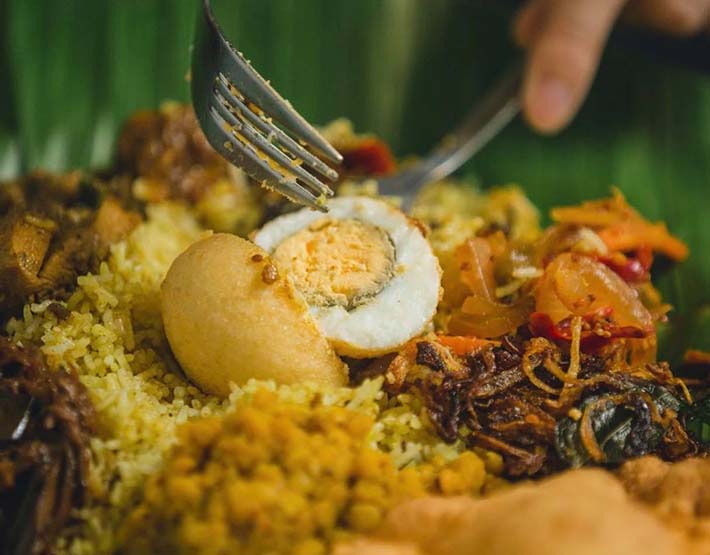 The herbs and spices used at the restaurant are imported directly from Sri Lanka. The exquisite spices and Ayurvedic wisdom used in their dishes are well known for their ability to help the body.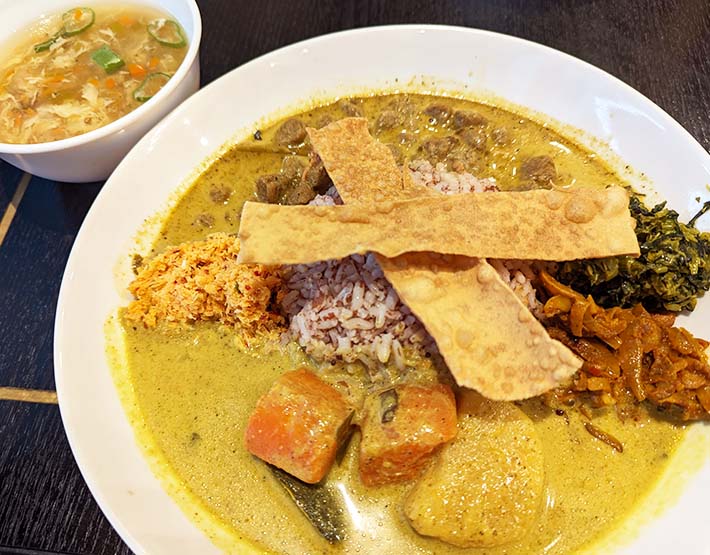 This is Ayurveda Ratu Cakul One Plate made with Sri Lankan red rice. This is a VEGAN-compliant menu that uses soybean meat instead of meat.
Soybean meat curry, root vegetable curry with pumpkin and carrot, green vegetable salad, and plenty of stir-fried vegetables are healthy and gentle to the body. Crunchy coconut and a sprinkle of chili pepper accentuate the overall refreshingly spicy and sharp taste.
It is cooked with coconut oil, which is high in antibacterial and antioxidant properties, so it looks good for your beauty. The low oil content also helps to reduce stomach upset, and some customers say it makes them feel warm and fluffy after the meal. There are many dishes other than curry, so please visit us.