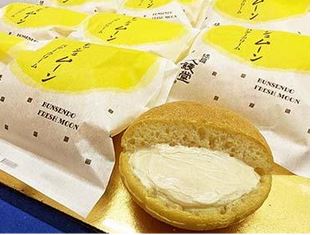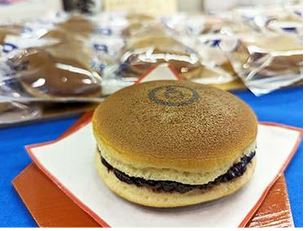 INFORMATION
address

1-13-1 Kanda Jimbocho, Chiyoda-ku, Tokyo

business_hour

10:00 a.m.-06:00 p.m.

access

1 minute walk from Jimbocho Station A7 Suzuran street Exit.
(Toei Subway Mita Line, Shinjuku Line, Eidan Subway Hanzomon Line)
8 MINUTES WALK FROM MEIDAI EXIT OF JR OCHANOMIZU STATION
Discover delicious items at Bunsendo, a long-established Japanese sweets shop ‼A popular Japanese sweet that is chic, stylish, and playful, such as Zenigata Heiji Monaka and Fresh Moon.
Bunsendo is a long-established Japanese confectionery store located on Jimbocho Suzuran Street. The store is well known for its delicious authentic wagashi from season to season, and many customers come all the way from far away to buy the fruit daifuku, which contains strawberries and mandarin oranges.
Here, you can buy from a single piece of the particular wagashi that tickle the fancy of various people, including fans of historical dramas, anime fans, and history buffs. Fresh Moon is a Western-style confectionary with a moist dough filled with rich butter cream. It is a popular item at the store as it is the favorite confection of the main character in the anime Evil Girl Dropkick.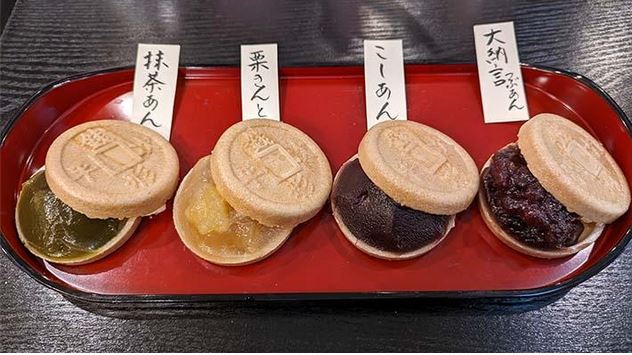 Heiji Zenigata monaka is modeled after Heiji Zenigata's throwing coin. There are four types of monaka: dainagon (grain red bean paste), azuki koshian (red bean paste), green tea red bean paste, and chestnut kinton (sweetened chestnuts). The inside is filled with moderately sweet red bean paste, and the appearance of the penny coin is cute. It is a top-quality Kanda specialty that is perfect as a souvenir or gift.
Monaka is a Japanese confectionery made by spreading glutinous rice flour into a thin layer and baking it, then filling the space between the layers with red bean paste. The ingredients are Dainagon, granulated sugar, syrup, agar, and glutinous rice. It contains no additives and no animal products, so it is safe for everyone to eat, including Muslims and vegetarians.

Bunsendo offers a wide selection of delicious Japanese sweets that are chic, stylish, and playful, and will be a great gift for anyone. Please stop by Bunsendo when you are in Jimbocho.