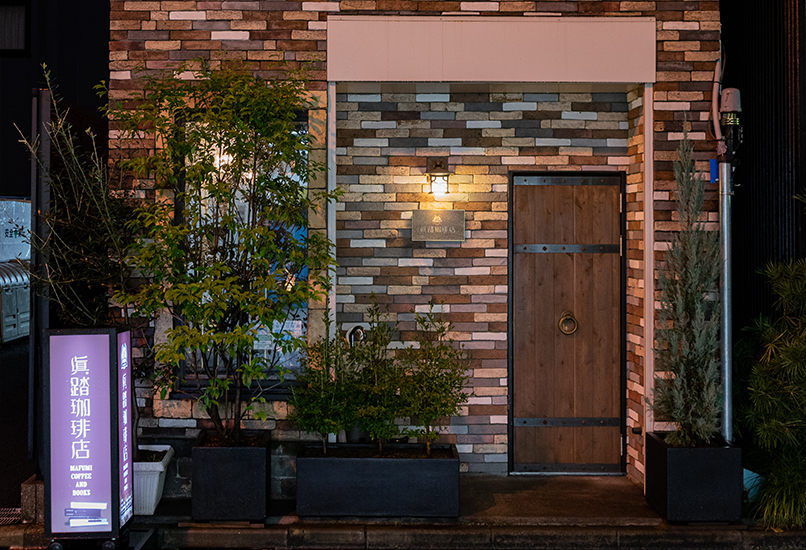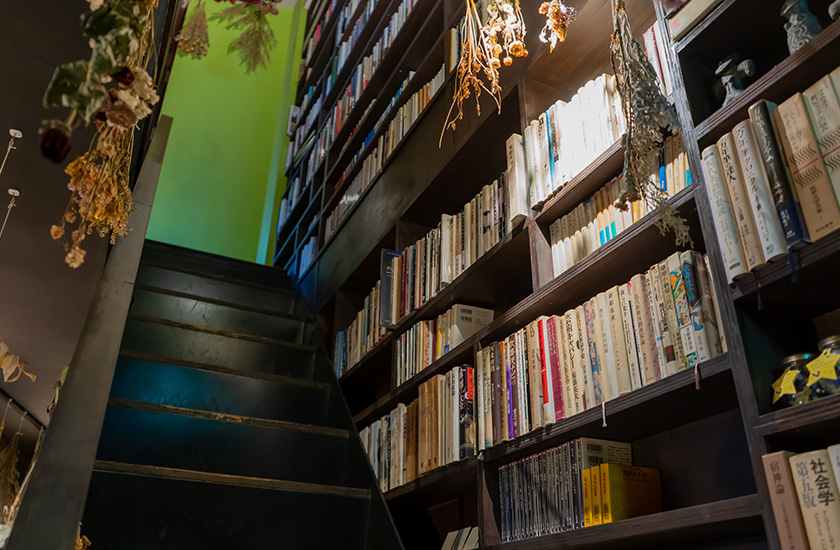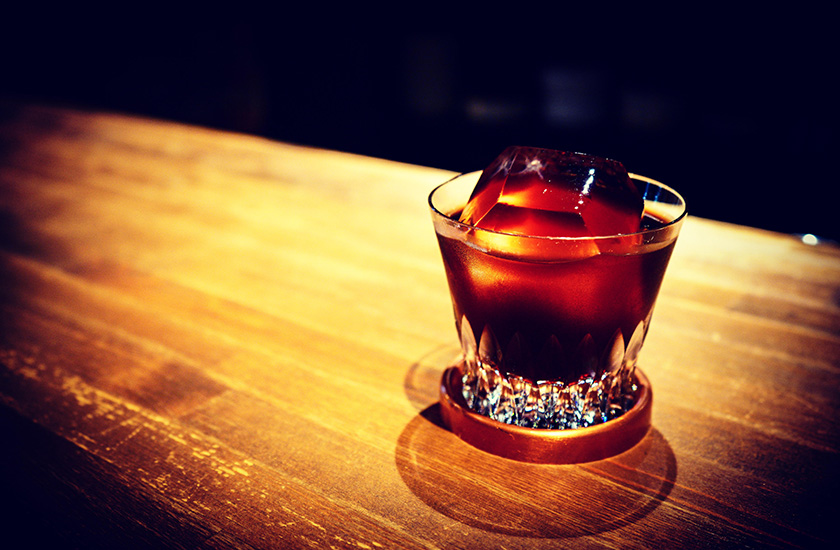 INFORMATION
address

3-1-7 Kanda Ogawamachi, Chiyoda City, Tokyo

tel

03-6873-9351

business_hour

Monday to Saturday 12:00p.m. – 11:00p.m.
Sundays/Holidays 12:00p.m.–9:00p.m.

access

5-minute walk from Subway Jimbocho Sta.
5-minute walk from JR Ochanomizu Sta.
5-minute walk from Subway Ogawamachi Sta.
5-minute walk from Subway Awajicho Sta.
Mafumi Coffee Shop, where you can enjoy carefully brewed coffee while surrounded by 4,000 old books.
Mafumi Coffee Shop is located in an alley off Yasukuni-dori Ave. This is a coffee shop where you can read books of various genres while you enjoy your carefully brewed coffee. Located in a detached brick building, Mafumi Coffee shop has a total of 30 seats. The first floor has a calm and chic atmosphere, while the second floor is a stylish modern space with walls painted red in some places.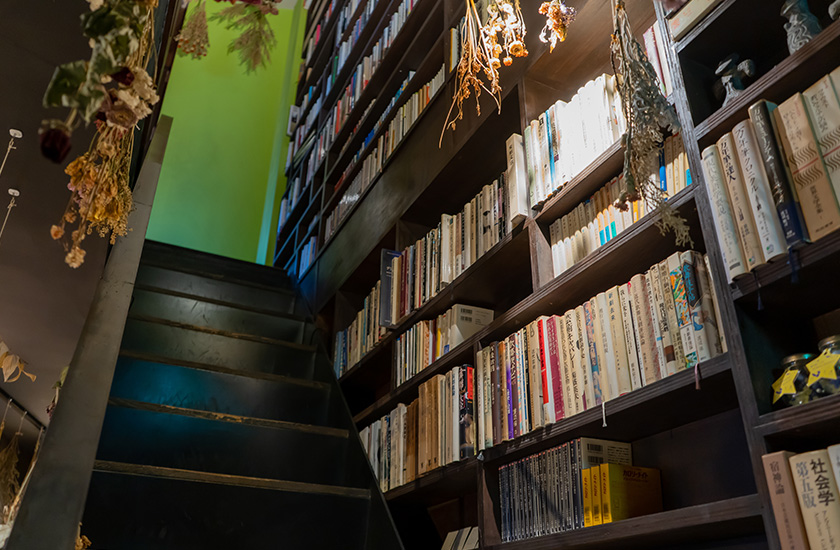 The shelves by the stairs and the entire wall of the second floor are filled with the owner's books. There are around 4,000 books that cover a wide variety of genres, from novels to Manga, academic books, and various subcultures. While spendting time in the café, you are free to browse the entire collection. Finding a seat you like and relaxing with a book seems nice.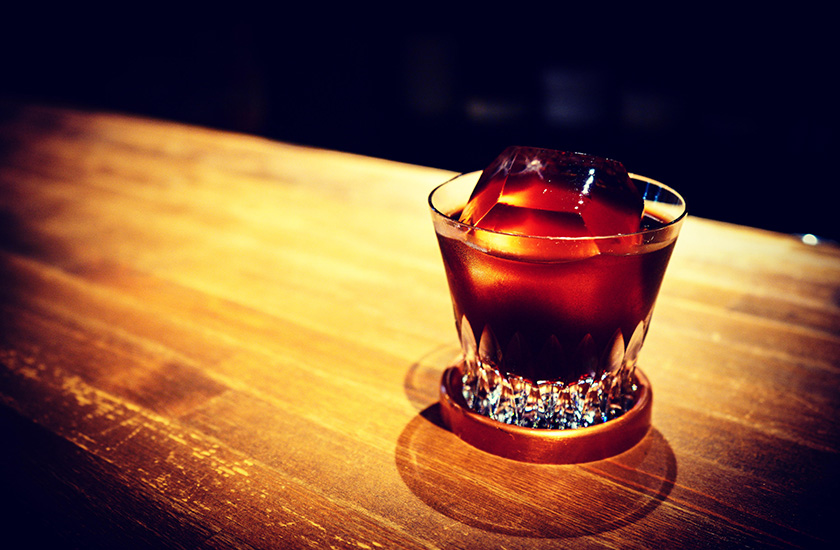 Mafumi Coffee shop serves Brazilian Santos No.2 Screen 19 coffee beans. Their coffee is carefully brewed with a flannel drip, and has a bitter profile with a hint of sweetness.
This photo shows Coffee Mizururi, which is a cold brew coffee, served with a diamond-shaped ice cube. The coffee, brewed for over 15 hours, has a mellow, whiskey-like flavor.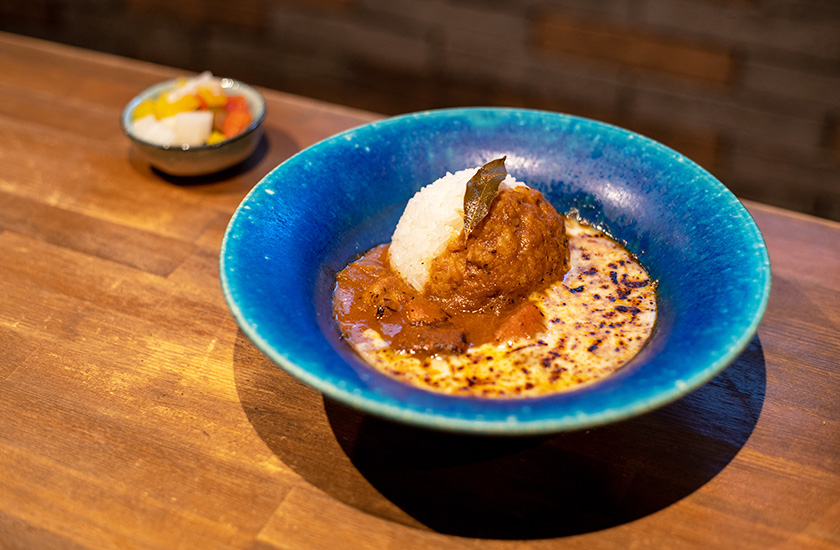 Mafumi Coffee Shop also offers food, including Curry Rice and Croque Monsieur Drowning In A Sea Of Arugula. They also have a full menu of sweets, including Seasonal Rare Cheesecake, Baked Cheesecake, Gatto Chocolat, Pudding and Coffee Jelly.
You can savor a cup of coffee, immerse yourself in a world of books with a coffee in hand, or simply have a meal and take a break. Mafumi Coffee offers a variety of settings for you to enjoy, so please come visit.
*The information is current as of October 2022.