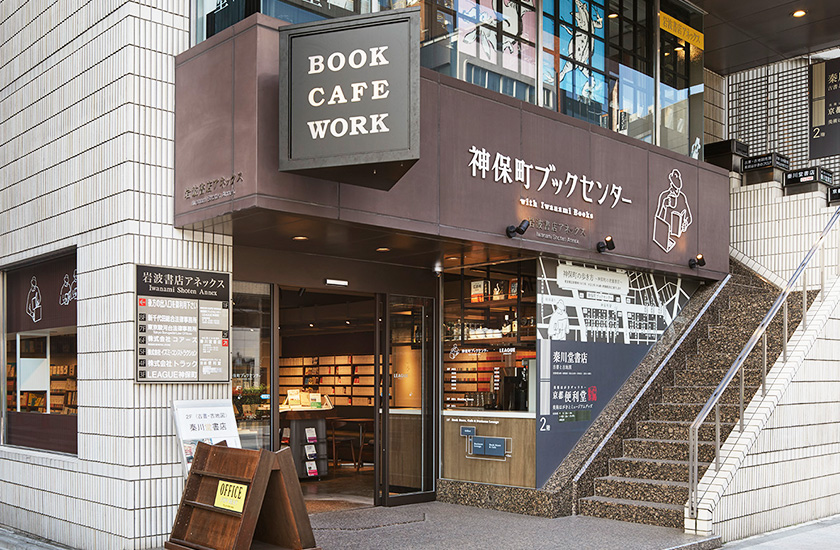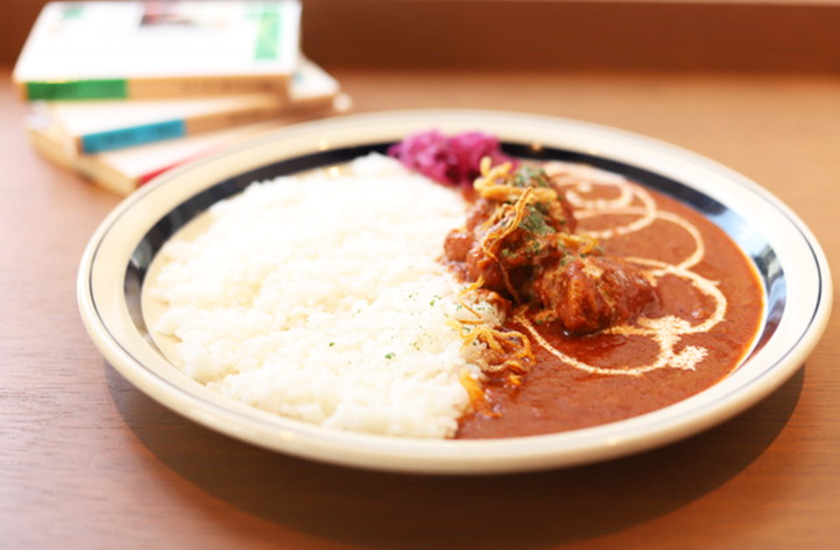 INFORMATION
address

2-3-1 Kanda-Jimbocho, Chiyoda City, Tokyo

tel

03-6268-9064

business_hour

Weekdays: 9:00 a.m. - 7:00 p.m.
Saturdays, Sundays and Holidays: 10:00 a.m. - 7:00 p.m.

access

6-minute walk from Subway Jimbocho Sta. Exit A6
Jimbocho Book Center can be used in three ways: as a book store, cafe, and coworking space.
Located just one minute walk from Jimbocho Station, Jimbocho Book Center is a multipurpose facility with three functions: bookstore, coffee shop, and coworking space. It opened in April 2018 on the former site of Iwanami Book Center as a place to encounter new knowledge, meet friends, and gain insight into the future.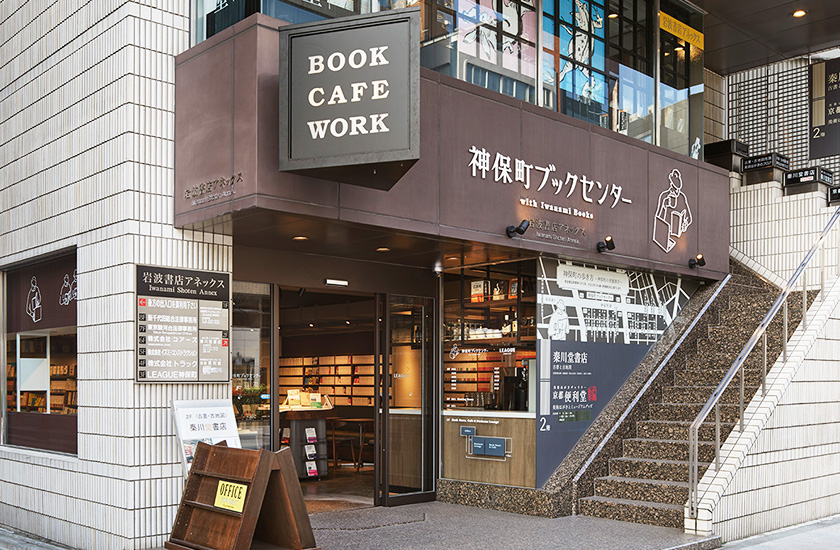 The Jimbocho Book Center was created based on the concept of sowing the seeds of your future. The store houses approximately 9,000 Iwanami Shoten books in a wide range of genres, including literary, academic, business, paperback and children's books. Of course, you can also read books you've purchased in the cafe space.
The 40-seat coffee shop is spacious, with a comfortable sofa in the center of the store. Menus placed at each seat are modeled after an Iwanami Bunko (Japanese paperback collection) and the coffees are also named after books, such as Shirokuban Blend Coffee, Bunko Blend Coffee, and Shinshoban Coffee. Each coffee has its own unique flavor: Shirokuban Blend Coffee has a nutty aroma, Bunko Blend Coffee boasts a refreshing citrus flavor with sweet notes of brown sugar, and Shinshoban Coffee is a cold-brew coffee with a well-balanced flavor and acidity.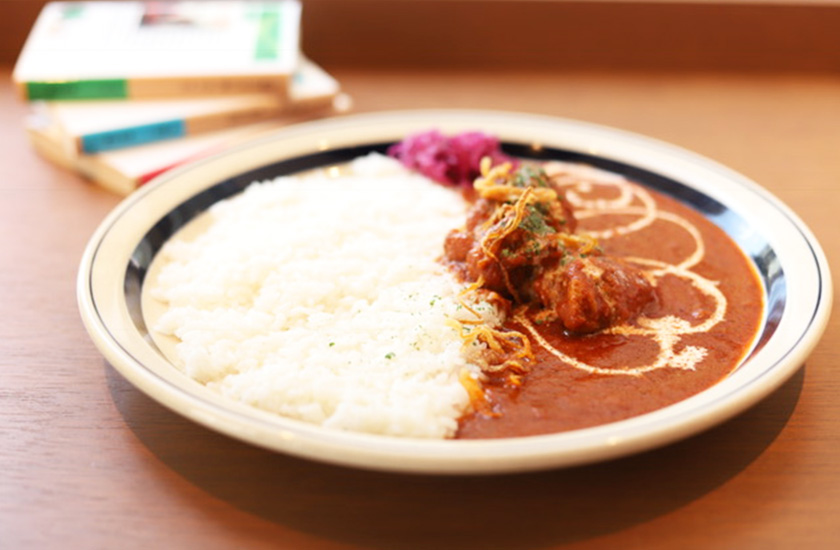 "Another attraction of Jimbocho Book Center is its extensive food menu, which includes Horohoro Wagyu Beef Curry, Perfect Mackerel Rice, Ginger Pork Steak, Hamburg Steak Plate, Croissant Sandwich, and more. The Horohoro Wagyu Beef Curry, as the name suggests, is a dish in which you can enjoy tender and flavorful wagyu beef. Free drink refills during lunch hours from 11:00 a.m. to 3:00 p.m."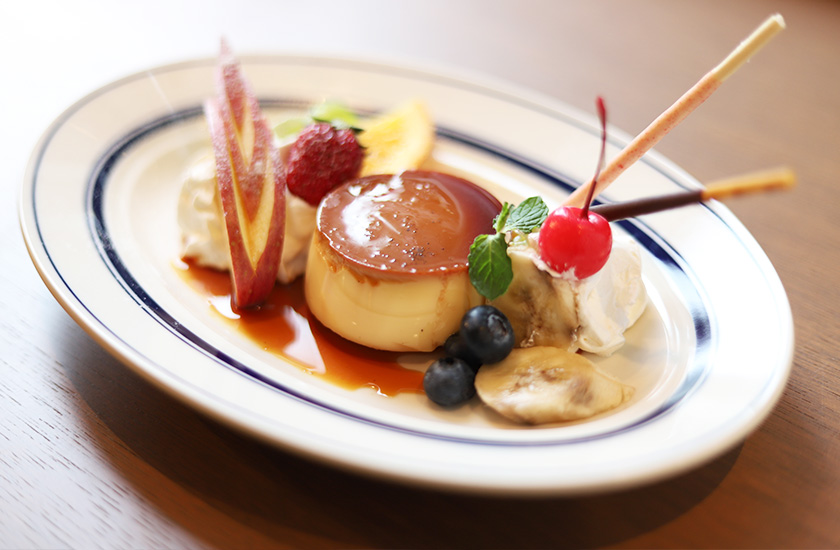 The cafe offers a Morning Set from 9:00 a.m. to 11:00 a.m. It is a set of a croissant, salad, and yogurt with coffee or tea. There is also an extensive dessert menu, including brownies made by Nel, a popular chocolate store in Nihonbashi-hamacho, and Pudding a la Mode, a classic pudding with a hard texture. Alcohol is also served throughout the day, so the café can be used for a variety of purposes: resting, reading, eating, and having a drink.
In addition to the bookstore and cafe, the Jimbocho Book Center features a lounge at the back of the first floor(1,980 yen per day), and a members-only co-working space on the second and third floors. Be sure to visit the Jimbocho Book Center, where you can not only choose books, but also eat, drink, and even work.
*The information is current as of October 2022.