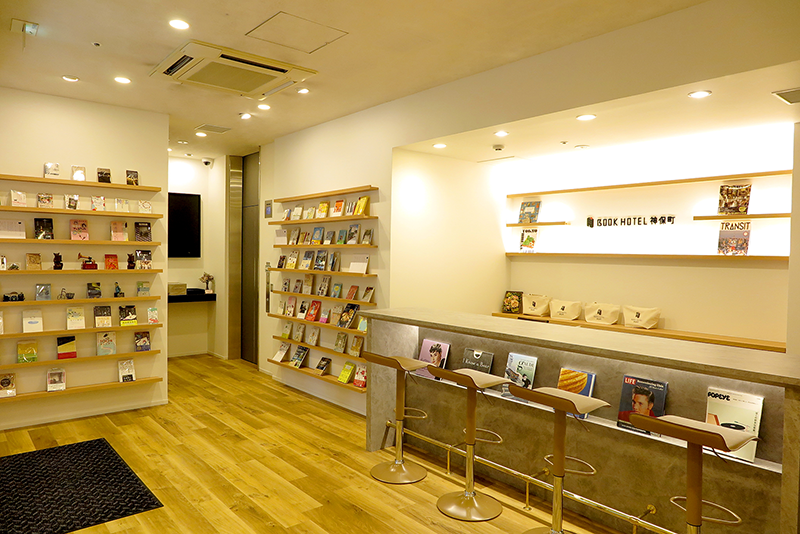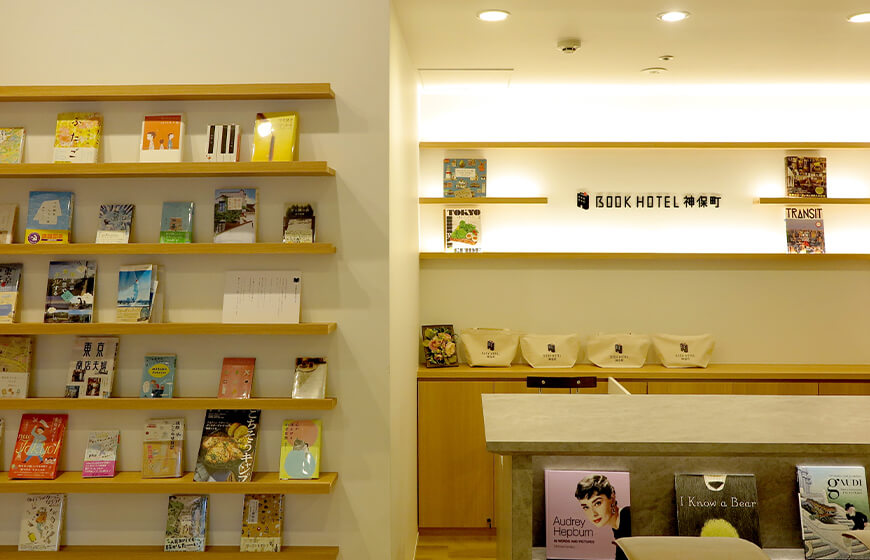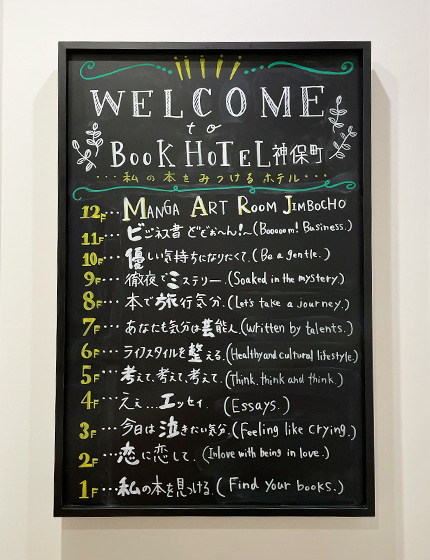 INFORMATION
address

2-5-13 KandaーJimbocho, Chiyoda City, Tokyo

tel

03-6380-8228

business_hour

8:00 a.m. - 10:00 p.m.
Note: Check-in time is until 11:00 p.m.

access

1-minute walk from Subway Jimbocho Sta. Exit A1
Book Hotel Jimbocho, where you'll fall even more in love with books after your stay.
Book Hotel Jimbocho, a 1-minute walk from Jimbocho Station, is a book hotel which will create new encounters with books for you. At this ideal hotel for book lovers, you can freely borrow and read books of all genres that are lined up here and there within the premises.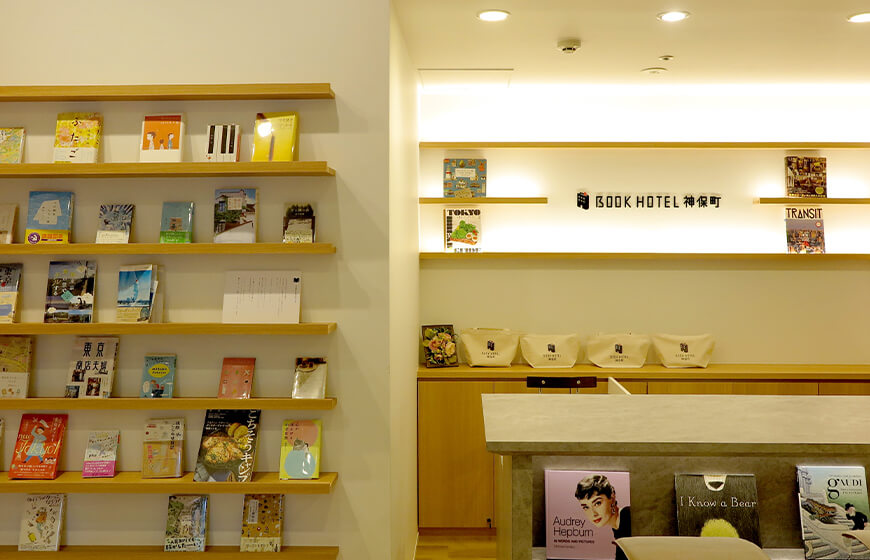 When you enter the hotel, you'll immediately see books lined up in the lobby. Each shelf is organized with its own different theme, with a wide variety of books gathered. There, you will find not only novels, essays, and other books, but also a manga section. Also, in October of 2022 a bar opened on the first floor, where you can get lost in the world of books with a drink in your hand.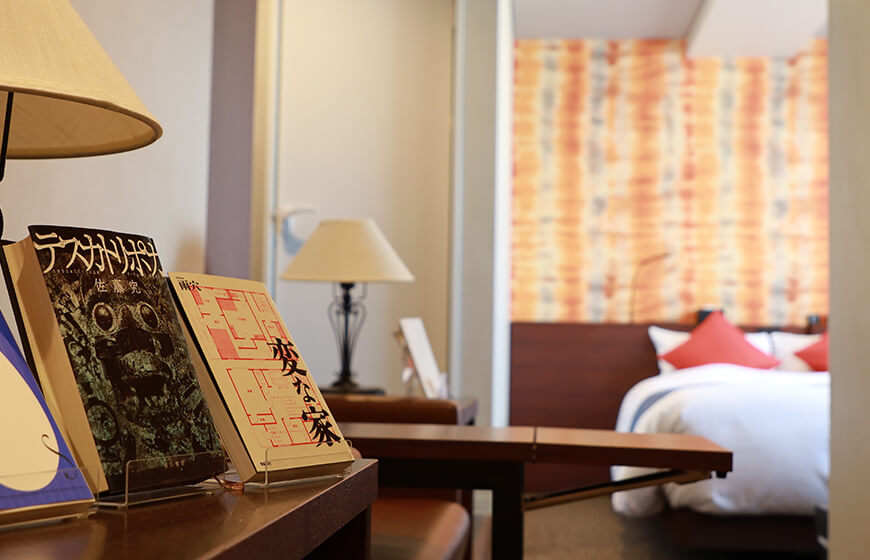 All 32 guest rooms are spacious, with a minimum floor space of 23 square meters. The hotel regularly holds events in collaboration with anime and manga, displaying reproductions of original artwork in guest rooms and providing related books, allowing guests to immerse themselves in the works. Depending on the program, there may also be novelty presents.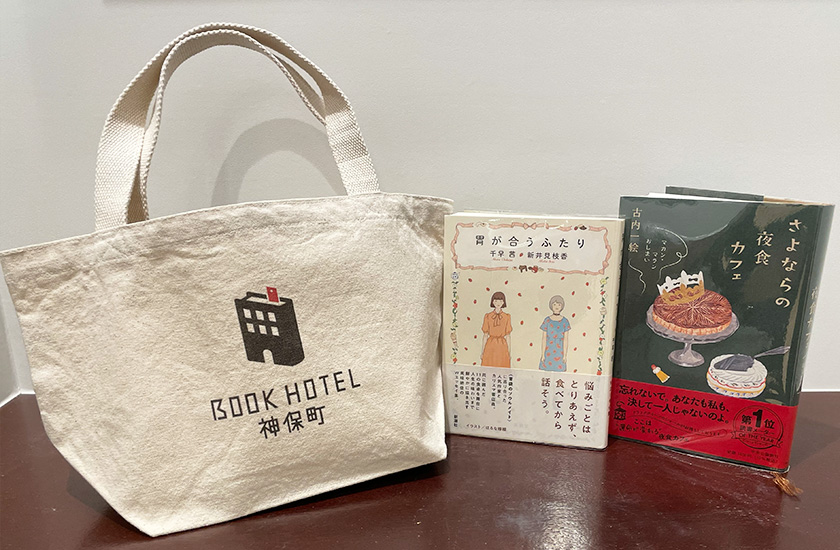 If you stay overnight, we definitely want you to try the Book Matching Service. Answer an online survey by 10 p.m. two days before your stay, and hotel staff will prepare books just for you based on your answers. Also, we recommend the Book Pairing service, where with a 500 yen additional fee on top of the cost of accommodation, they provide you with the book, a drink and snack that pair with the book. You may take this book home with you.
If you like books, then it's inevitable that you'll be thrilled by Book Hotel Jimbocho. You're likely to encounter genres and authors you haven't come across before. There are also twin guest rooms, so you can come and stay with a book-loving friend, family member or partner. Definitely relish at least once in a book experience that can be only be granted at Book Hotel Jimbocho.
*The information is current as of October 2022.