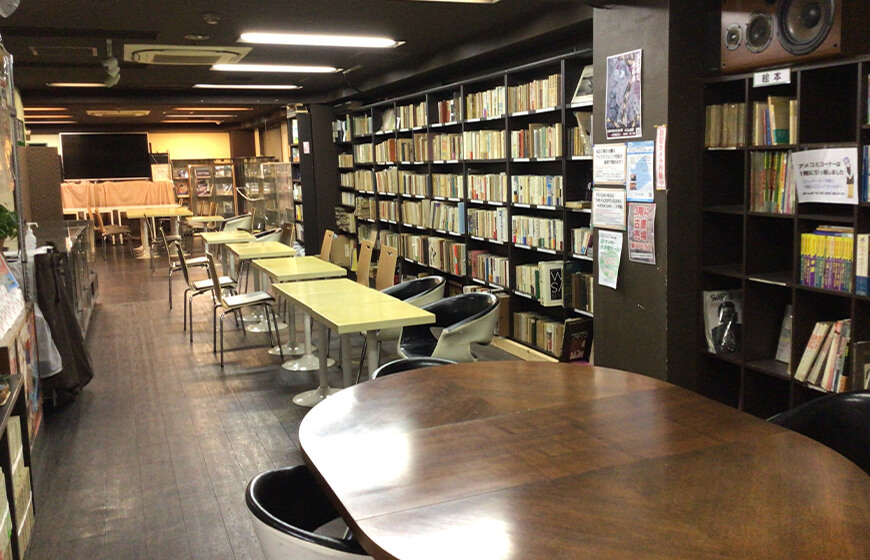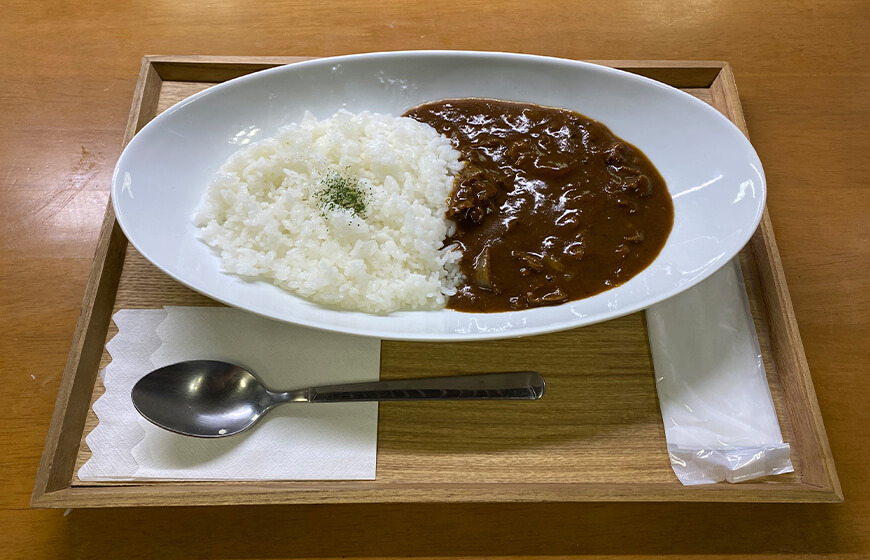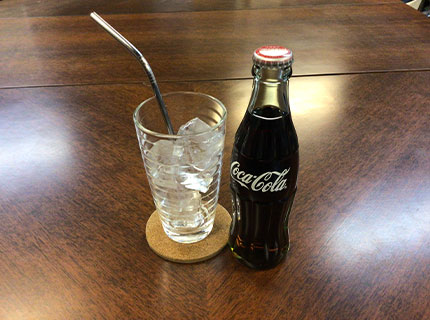 INFORMATION
address

2F, 2-5-4 KandaーJimbocho, Chiyoda City, Tokyo

tel

03-5213-4853

business_hour

Weekdays/Saturdays 11:00 a.m. - 7:00 p.m.
Sundays/Holidays 11:00 a.m. - 6:00 p.m.

access

30-second walk from Subway Jimbocho Sta. Exit A1
Have a good time with a nostalgic bottle of Coke in hand. Book Cafe 20 Seiki for a relaxing reading of antiquarian books.
30-second walk from Jimbocho station, Book Cafe 20 Seiki operates on the second floor of antiquarian bookstore @Wonder. This is a book cafe where you can relax and read antiquarian books while enjoying food and sweets.
Book Cafe 20 Seiki is operated by @Wonder which mainly handles books related to science fiction, mysteries, movies, and subcultures. The store is lined with tall bookshelves that are filled with antiquarian books. All of the books on these shelves can be browsed freely.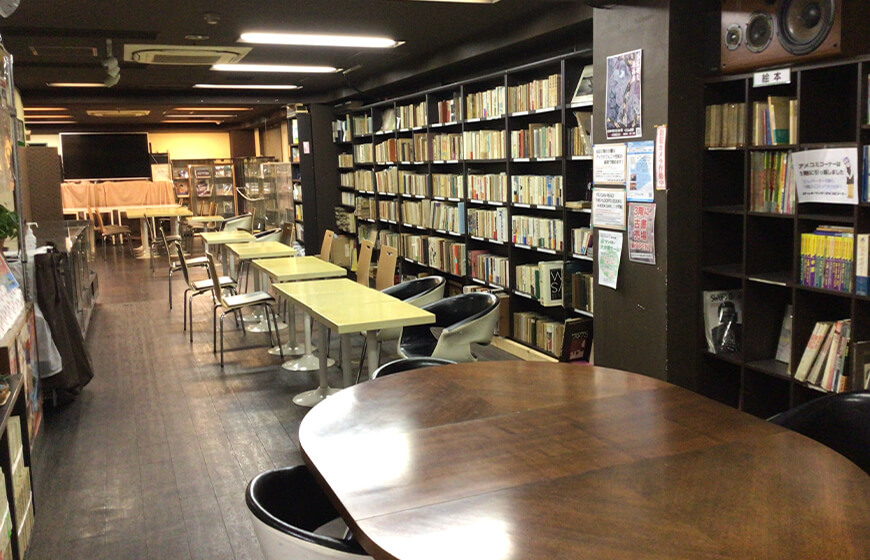 "The food menu offers two types of curry: Keema Curry and Beef Curry. Also available are Mont Blanc and Gateau Chocolat cake menus.
Add a drink to any food or dessert item for an additional 300 yen per drink. Drinks include Coca-Cola and Ginger Ale in bottles, which are rare nowadays. Drinking one of these while reading an American comic book will surely make you feel more immersed in the comic world. "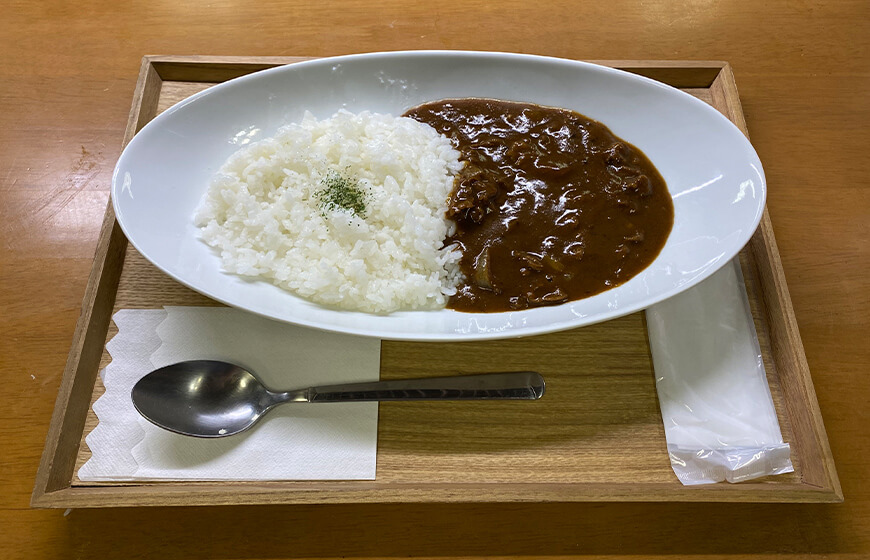 Steamed bread from Rice Flour Cafe Tida, which opened inside the store in July 2020, is also a popular item. All of the steamed breads made with 100% rice flour have an enjoyable soft and chewy texture. The lineup includes a wide variety of flavors, plain, brown sugar, miso, mocha, and matcha. At the cafe, a drink can be purchased at a set price with a purchase of two or more steamed breads.
"Book Cafe 20 Seiki is also available for rent as an event space. The cafe regularly hosts a variety of events, including Rakugo performances, standup comedy, and other comedy-related events, as well as talk shows on history and culture. Information about these events is posted on their website and official social media."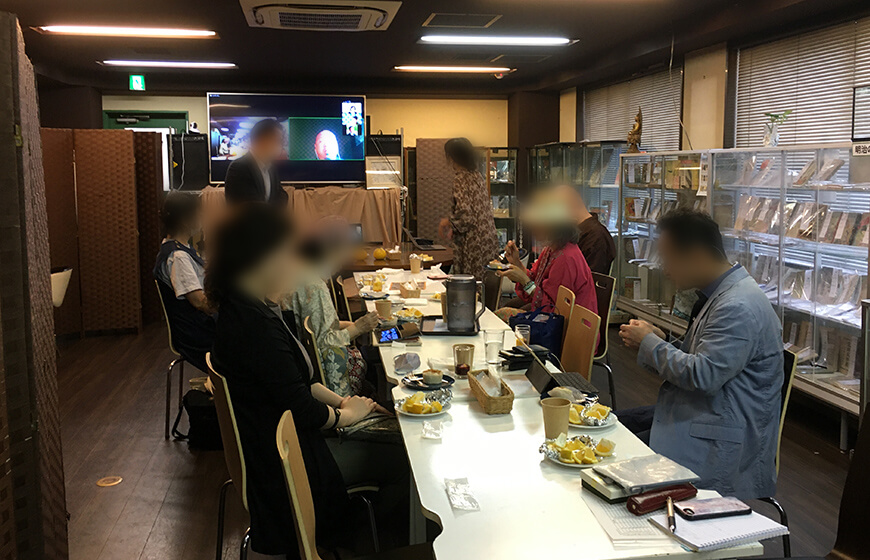 You can enjoy Book Cafe 20 Seiki in a variety of ways: as a cafe, or to participate in events. It's also a great place to relax and read books at @Wonder.
*The information is current as of October 2022.