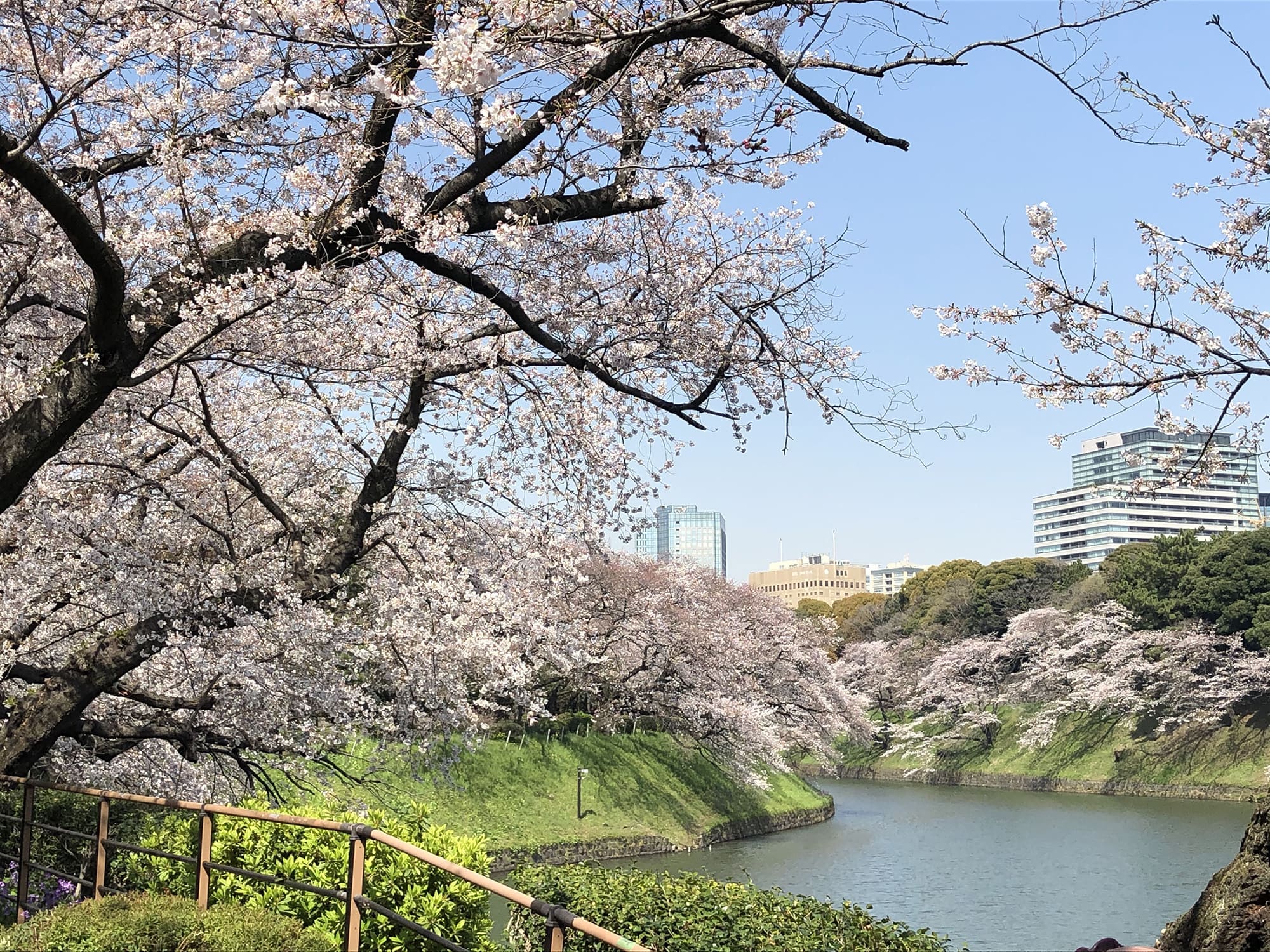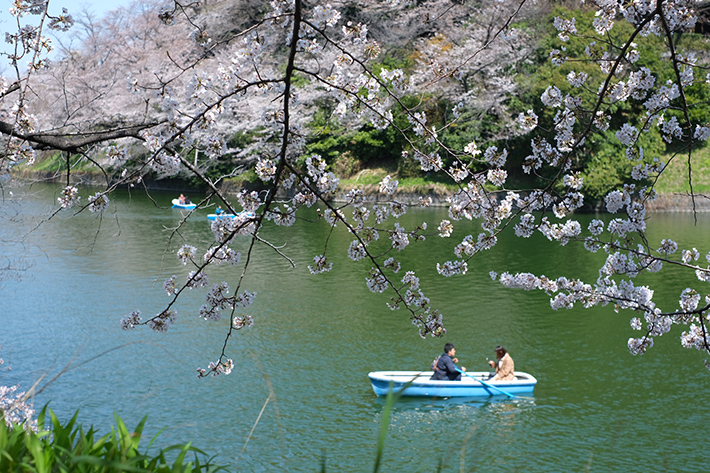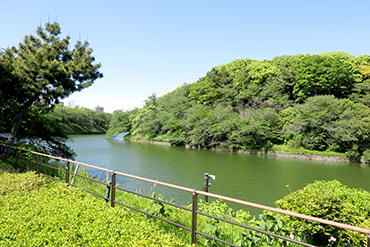 Chidori-ga-fuchi Green Way is located a 3-minute walk away from Kudanshita Station, and a 5-minute walk away from Hanzomon Station. This 700 meter long greenway stretches from Yasukuni-dori Avenue to Kitanomaru Garden in the north. About 260 cherry trees including Yoshino cherry trees, are planted along the path. From late March through to early April this green way boasts a spectacular view of the dazzling cherry trees in bloom.
INFORMATION
address

2-chome to 3-chome, Kudan-minami, Chiyoda-ku, Tokyo

business_hour

The Chidori-ga-fuchi Boat Pier is open from 11:00 am to 5:30 pm from March 1 to November 30.
*Business hours may vary depending on time of the year.

access

3-minute walk from Subway "Kudanshita Sta." Exit 2
5-minute walk from Subway "Hanzomon Sta." Exit 5
With 260 cherry trees ready to bloom, Chidori-ga-fuchi Green Way is one of Japan's most famous cherry blossom spots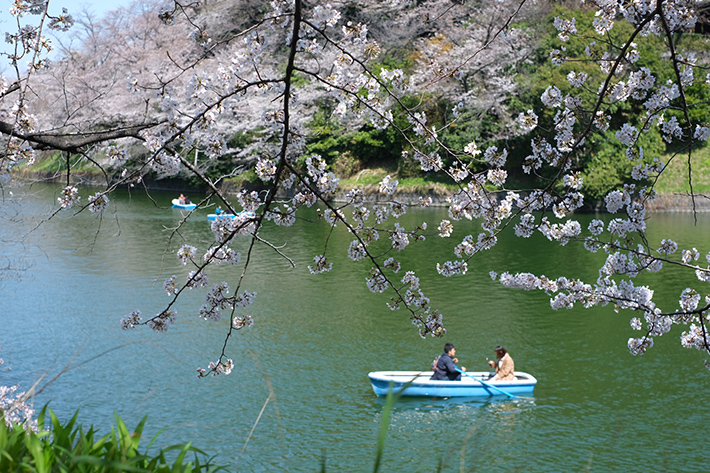 Thanks to the district managed "Chidori-ga-fuchi Boat Pier" you can look up at the cherry blossoms as you drift along the surface of the moat. Ordinary ticket prices are 500 yen for 30 minutes, and 1,000 yen for an hour. During the cherry blossom season the prices are 800 yen for 30 minutes and 1,600 yen for an hour. Looking up from below as row after row of cherry trees come into bloom all at once makes the sight all the more breathtaking. During the Chiyoda Sakura Festival period the area is lit up with illuminations at night, allowing you to witness the wondrous sight of the cherry blossoms reflected on the surface of the water.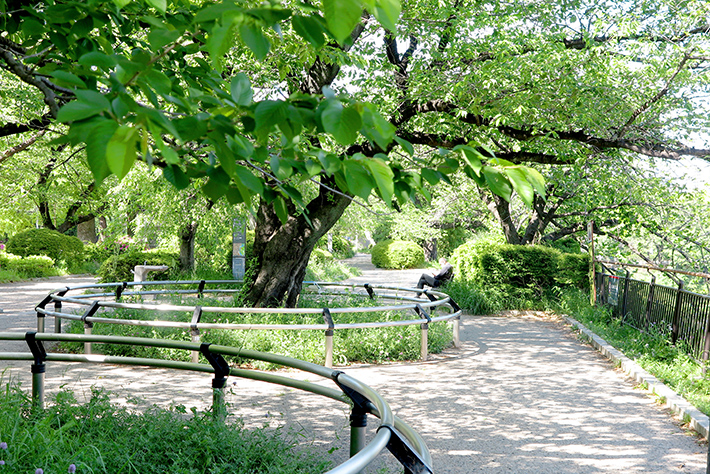 Additionally, at the nearby Kitanomaru Garden you can experience the changing nature of the seasons as all manner of flowers come into bloom throughout the year. There are also some historical sites nearby, such as the Edo Castle Ruins and Sakurada-mon Gate, as well as some cultural institutions such as a Science Museum and The National Museum of Modern Art, Tokyo.
If you're looking to spend a day fully immersed in some gorgeous natural scenery, then why not treat yourself to a walk through Chidori-ga-fuchi Green Way.
"You can view Chidori-ga-fuchi Moat via live camera. *Transfer to YouTube"