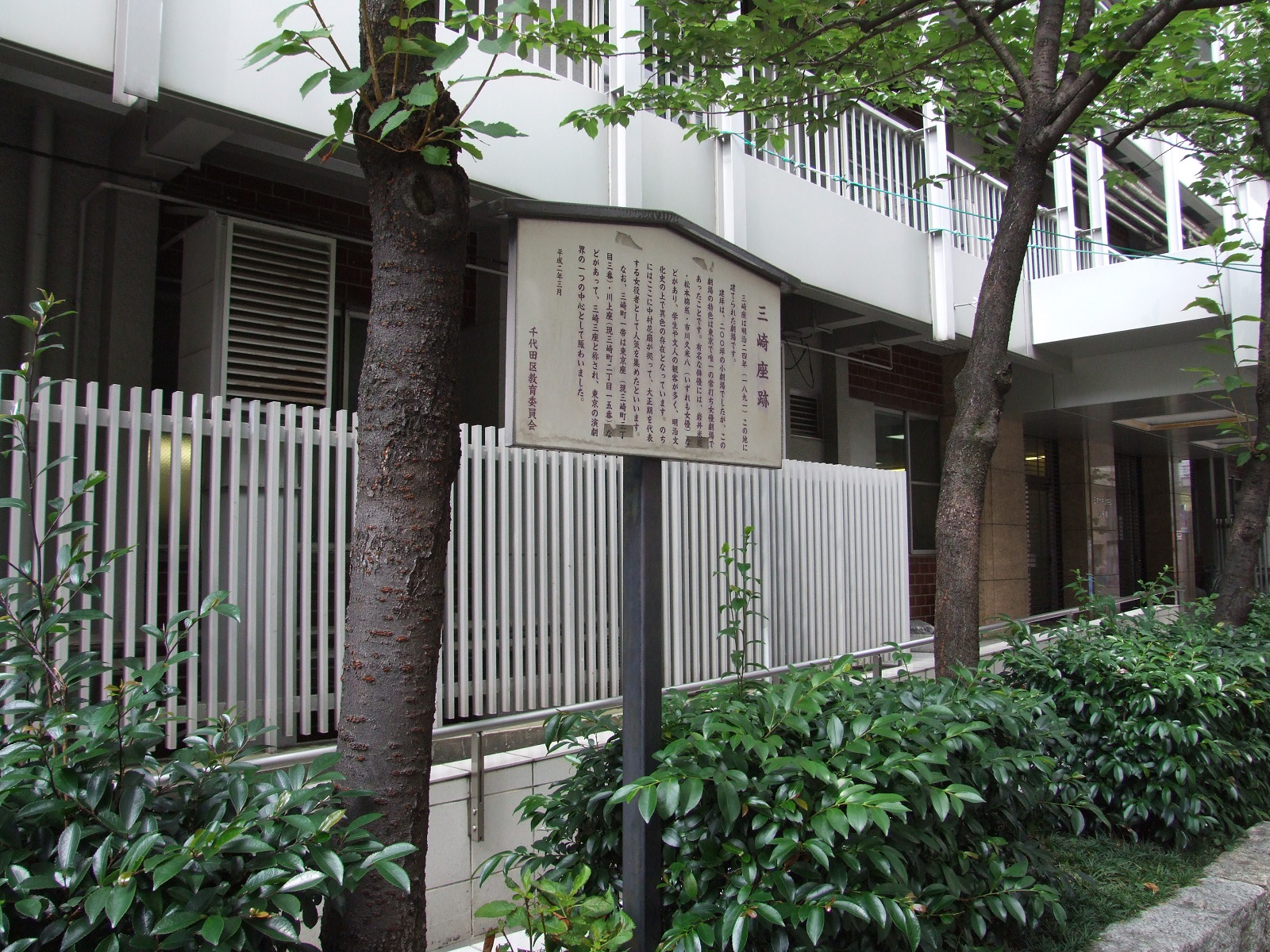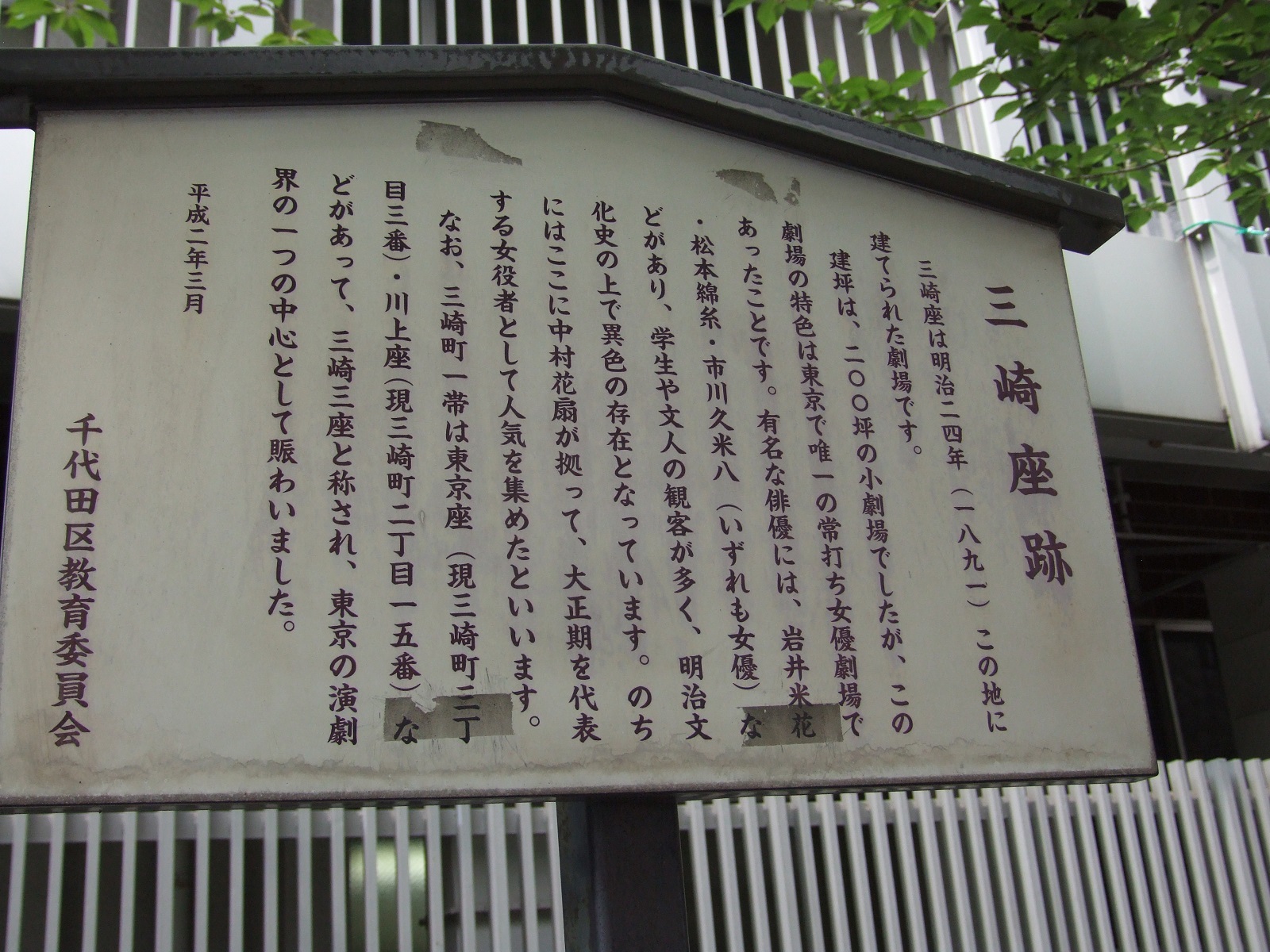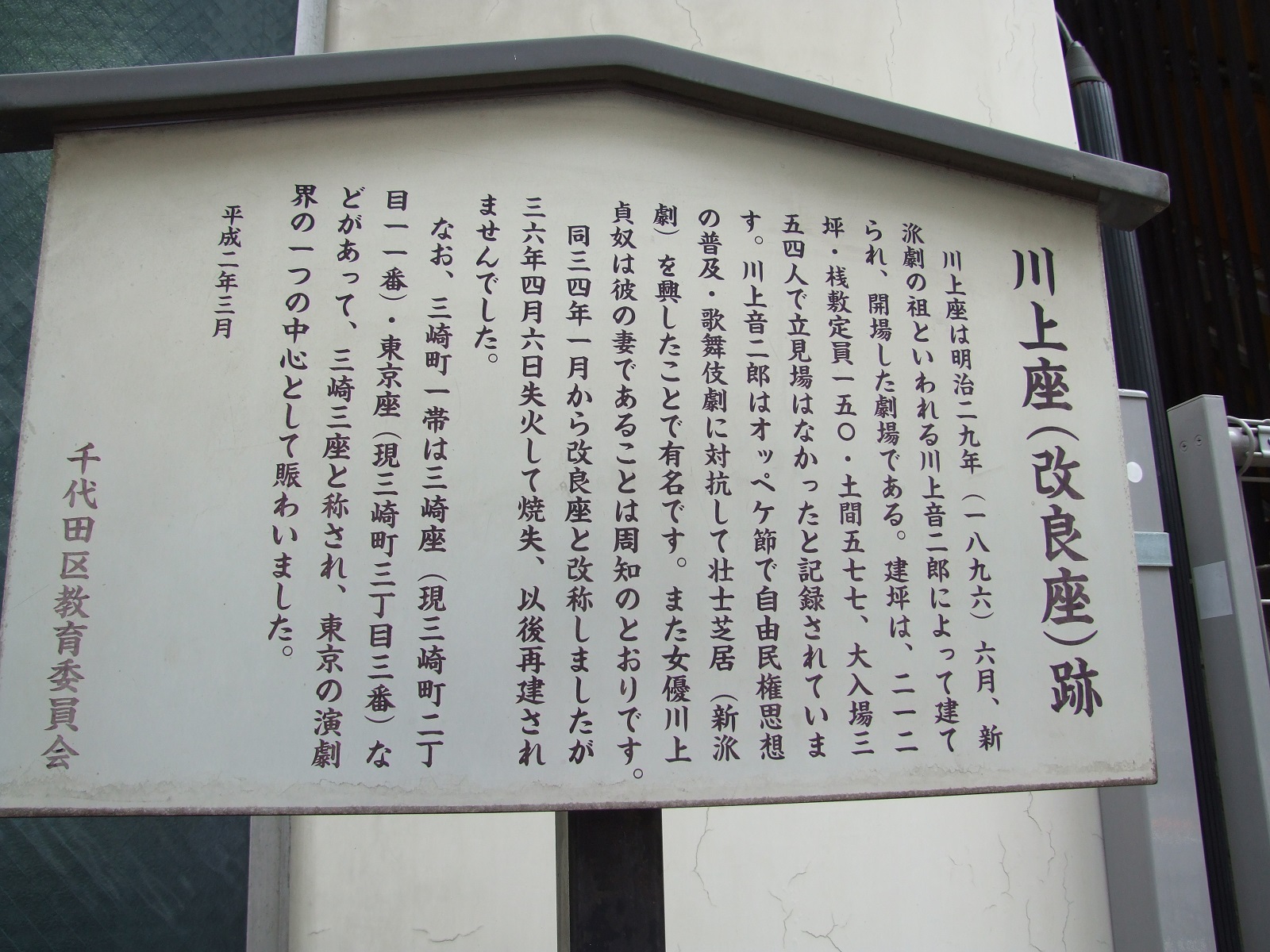 The Misaki Sanza Theater Ruins refer to three theaters set up in Misaki City's Kansa Ward. The Misaki Theater was founded in 1891 and was popular for having the the only actress in Tokyo at the time perform there consistently. It was renamed the Kanda Theater in 1915 but was abandoned due to the effects of the war.
The Tokyoza Theater had performances by young actors from a famous Kabuki family along with a wide range of other actors. It was established in 1897 and discontinued in 1915.
The Kawakami Theater was founded in 1896 by Kawakami Otojiro. He retired, in 1901 the theater was renamed the Kairyo Theater. It was destroyed by fire in 1903.
INFORMATION
address

Misakicho 2 and 3, Chiyoda-ku

access

10 minutes' walk from East Exit of Suidobashi Station Near Nihon University Law School Building No.3