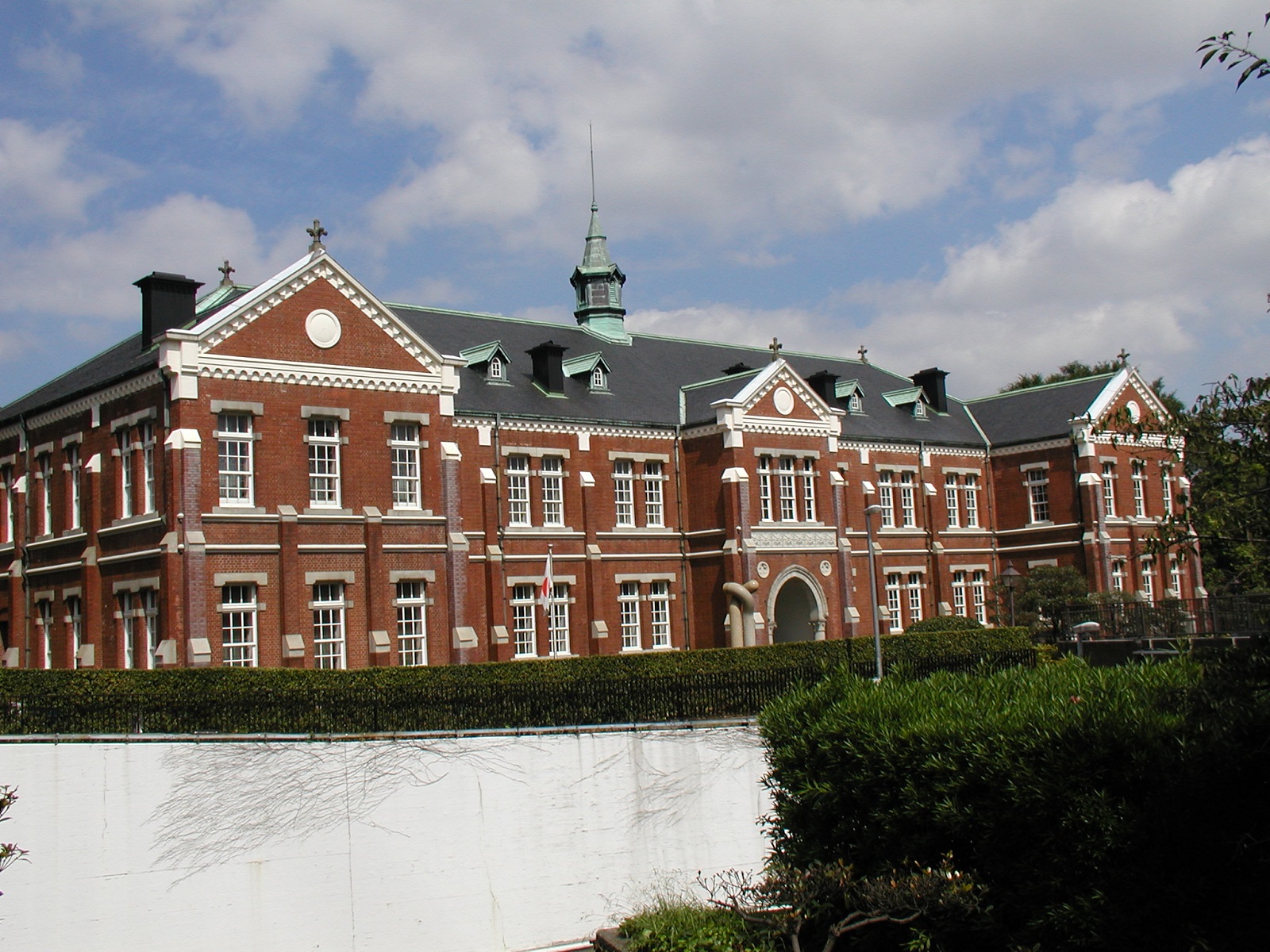 Kitanomaru Garden is a 5-minute walk from the Subway Kudanshita and Takebashi Stations. Standing at the southern end of the garden is the former Imperial Guards Headquarters,
INFORMATION
address

1 Kitanomaru-koen, Chiyoda-ku, Tokyo

access

3-minute walk from Subway "Takebashi Sta." Exit 1B
12-minute walk from Subway "Kudanshita Sta."
With its western brick architecture from the Meiji era, the Former Imperial Guards Headquarters has been designated as a National Important Cultural Property
The Former Imperial Guards Headquarters, completed in 1910, was designed by TAMURA Yasushi, an army engineer that was also involved in the construction of many other military-related facilities. As the name suggests, the building was originally used as the headquarters of the Japanese Imperial Guard and was built in the center of the Kitanomaru district. The building survived the Great Kanto Earthquake and World War II, and remains in almost perfect condition to this day.
The two-story red brick building has a simple Gothic style with an octagonal tower at the central entrance, and a slate roof. While the brick government buildings of Marunouchi and Kasumigaseki are disappearing, the Former Imperial Guards Headquarters building is one of the few remaining Western-style buildings of the Meiji era.
After the war, the Imperial Household Police used it as staff quarters, but after 1963, the building became vacant, and in 1966, plans were made to demolish it to make way for the Kitanomaru district. However some disliked the decision to demolish the building, saying that the former headquarters was a one of the pinnacles of Meiji era Western brick architecture. This caused the architect, TANIGUCHI Yoshiro, to take the initiative in a campaign to preserve the building. In 1972 it was designated as a National Important Cultural Property after the Architectural Institute of Japan and other organizations petitioned and submitted their opinions.
The following year, in 1973, renovation work began, lead by TANIGUCHI Yoshiro. A reinforced concrete structure was built inside the building, and the roof was restored from the original slate roofing to that of the gallery tiles that had been replaced after the earthquake.
In 1977, part of the building was renovated and used as the National Museum of Modern Art, Tokyo Crafts Gallery, but it was closed on February 28, 2020 for relocation. The museum is currently closed to visitors, but the exterior can be seen from outside the fence.
There are many cultural facilities nearby, such as the National Museum of Modern Art, Tokyo and the Science Museum, Chidori-ga-fuchi Green Way and Chidori-ga-fuchi Park, which are famous for cherry blossoms, Shimizu-mon Gate and the remains of the former Edo Castle, which are full of history. While strolling through Kitanomaru Garden, it is also recommended to observe historical buildings including the Former Imperial Guards Headquarters.