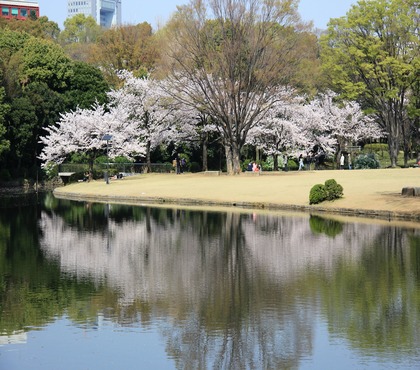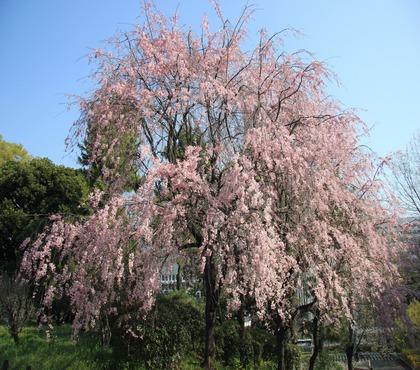 In the Edo era, the mansions of the Shogun's family and daimyo lords decorated this area.
After the Meiji Restoration, various military facilities were constructed in Kitanomaru Garden. After the Pacific War, the remnants of the military facilitites were turned into a garden, and in 1969 it started functioning as a public park.
Popular for strolls and nature observation, the garden includes the Budokan (a martial arts hall), the Science and Technology Museum, and the National Museum of Modern Arts.
INFORMATION
address

1-1 Kitanomaru Garden Chiyoda-ku

access

5 minute's walk from Exit 2 of Kudanshita Station
5 minute's walk from Exit 1b of Takebashi Station
Tel
03-3211-7878
(Ministry of the Environment Kokyo-gaien Management Office Kitanomaru Branch Office)
Parking
[First Parking Lot] 143 standard cars (including 3 for disabled)    
[Second Parking Lot] 103 standard cars (including 3 for disables)     
[Third Parking Lot] 260 standard cars, can accommodate large vehicles (until 5 p.m.)     
*The hours may be changed in certain circumstances     
・Contact: 03(3212)2321     
■ Hours 8:20 a.m. to 10 p.m. (closed on January 1)     
■ Fee (for cleaning etc.)      
・Standard cars up to 3 hours - 400 yen, 100 yen for every additional hour.      
・Large vehicles up to 3 hours - 2000 yen, 400 yen for every additional hour.
Homepage
Kitanomaru Garden's Website
http://www.env.go.jp/garden/kokyogaien/1_intro/his_08.html
Kitanomaru Parking Lot's Website
http://fng.or.jp/koukyo/service/parking-kitanomaru.html