【Finished.】

Event duration
SUN
MON
TUE
WED
THU
FRI
SAT
1
2
3
4
5
6
7
8
9
10
11
12
13
14
15
16
17
18
19
20
21
22
23
24
25
26
27
28
29
INFORMATION
Setsubun-sai
(Festival of the Day before the Beginning of Spring)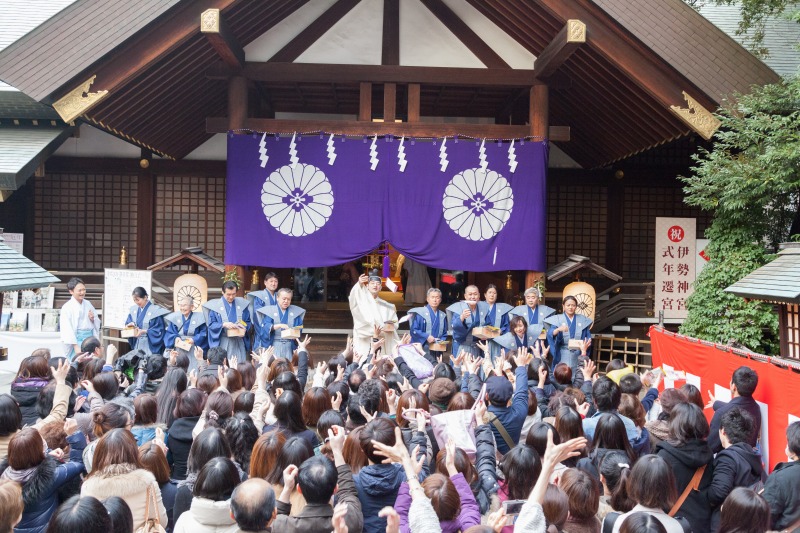 This shrine was built to enable people in Tokyo to worship the deities enshrined in the Grand Shrine of Ise from afar.
And It's called "O-Ise-sama in Tokyo".
Many people visit here, because it's famous for having deities for matchmaking.
In Setsubun-sai "Mamemaki" is held by men and women wearing samurai costume who were born in a year with the same sign of the Chinese zodiac as the current year, and precinct of the shrine is crowded with many people.
*Mamemaki is Japanese traditional event to pray for our
happy and healthy life by throwing beans.