【Finished.】


Event duration
SUN
MON
TUE
WED
THU
FRI
SAT
1
2
3
4
5
6
7
8
9
10
11
12
13
14
15
16
17
18
19
20
21
22
23
24
25
26
27
28
29
INFORMATION
Date/Time
Saturday, February 15, 2020 11:00 a.m. to 6:00 p.m.
Sunday, February 16, 2020 10:00 a.m. to 5:00 p.m.
Venue
Chiyoda City Office 1F & 4F
(1-2-1 Kudan-minami, Chiyoda-ku)
Kudanshita sta. Exit 6
Sponsor
Chiyoda Nyantonarukai
Co-sponsor
Chiyoda City
Website
http://chiyoda-nekofes.jp/
※Japanese Only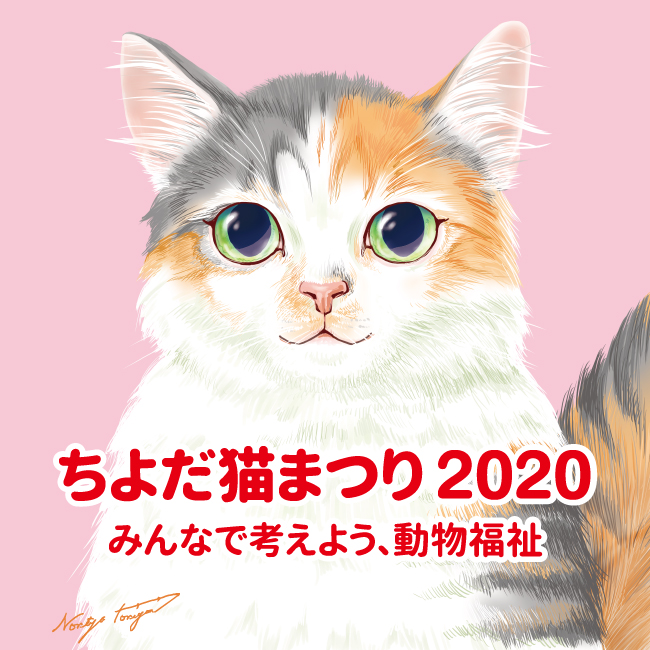 Watch, Enjoy, Experience, and Taste
Cat festival brings happiness to people and cats♪
"Chiyoda Cat Festival" is a Charity event jointly held by Chiyoda Nyantonarukai and Chiyoda City. The profits are used for medical expenses for cats without owners.
【Major Events】
February 15 & 16
・Market full of cat goods and sweets.
・Exhibition of Black and White Cats
February 15
・Protected cat adoption
・Rakugo about Cats
・Talk show by Aya Sugimoto from "Every animal on Earth
 has a right to live"
・Event "I want be a vet" for children, etc.
February 16
・Kids' corner where you can enjoy cat talk shows, coloring
 and playing "Karuta".
・Lecture by a veterinarian
・Charity mini-concerts, etc.