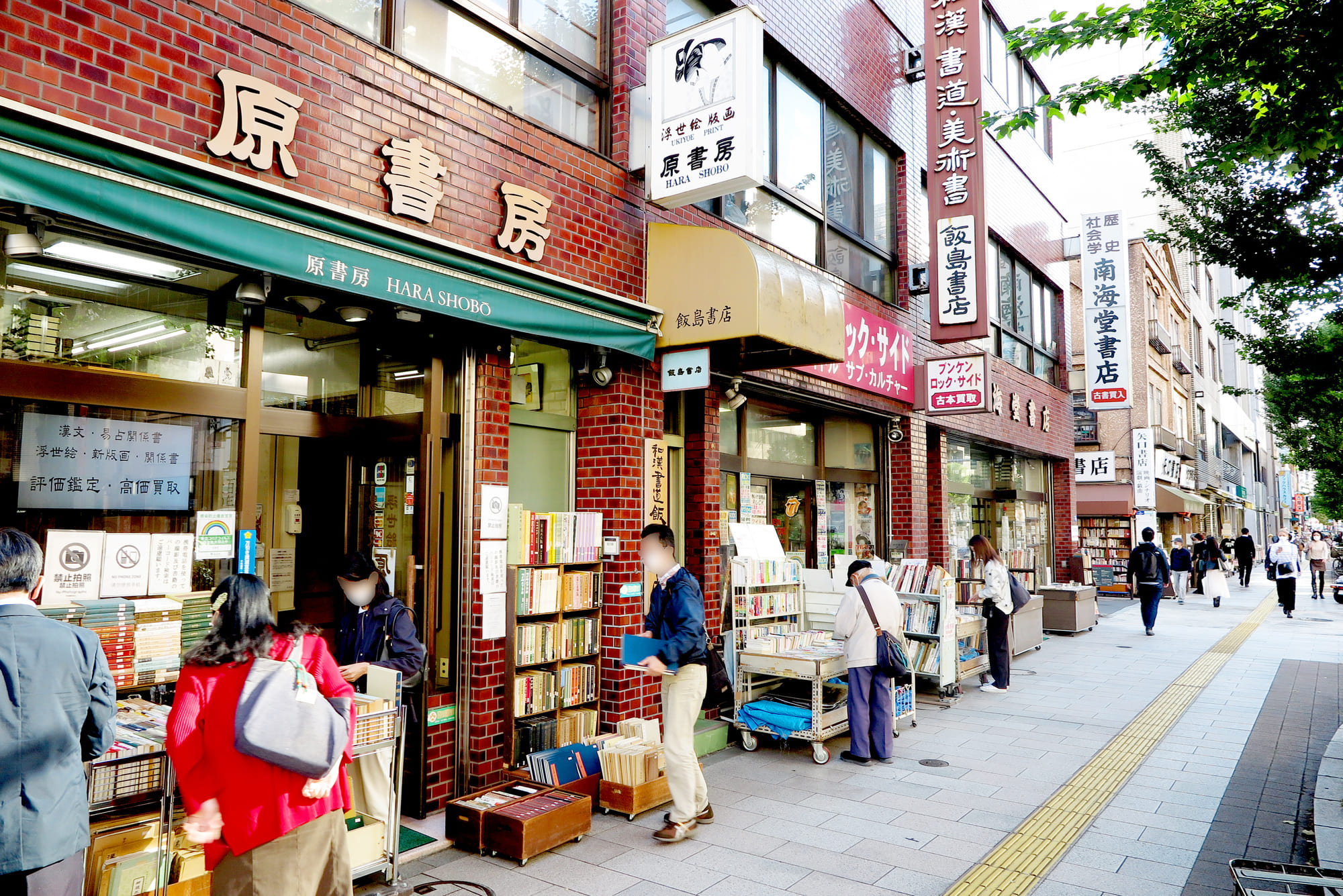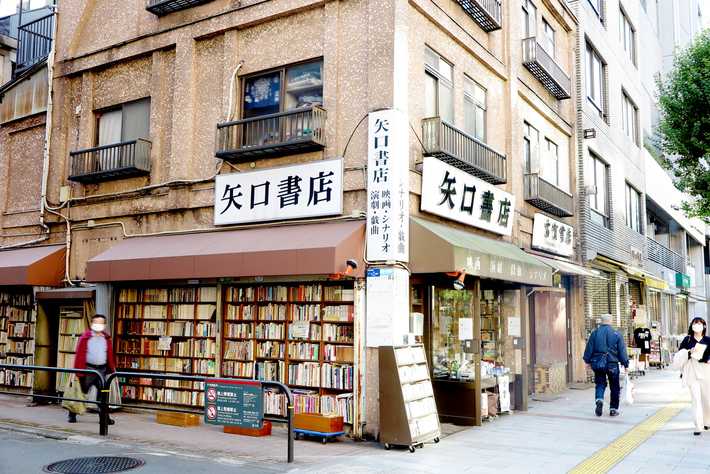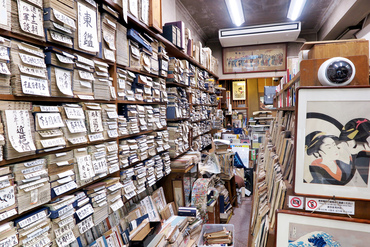 INFORMATION
address

Area around Kanda-Jimbocho, Chiyoda City, Tokyo

access

0-minute walk from Subway "Jimbocho Sta."
6-minute walk from JR/Subway "Ochanomizu Sta."
The area also has famous coffee shops and curry shops. Jimbocho Used Bookstore Street: Where all kinds of knowledge comes together.
Jimbocho is well-known as the biggest used bookstore street in Japan. Heading west from the Surugadai-shita intersection on Yasukuni-dori Ave. You will find about 200 used bookstores, including some that specialize in one subject area, such as art, martial arts, foreign books, and recipe books. This post will introduce some of Jimbocho's typical bookstores and also the coffee shops and curry restaurants that have sprung up around the area's used bookstores.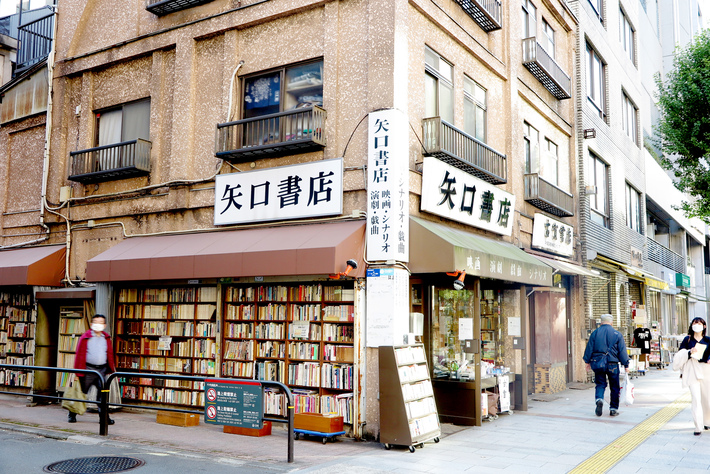 A place where 2-minute walk from the station is Yaguchi Bookstore, which boasts a history of being in business since 1918. This used bookstore deals mainly in used books related to movies, plays, dramas, and scenarios. It's shelve are lined with books covering a wide period of time from the old days to recently released works. It seems that movie pamphlets from the 1950's and 60's are particularly popular here.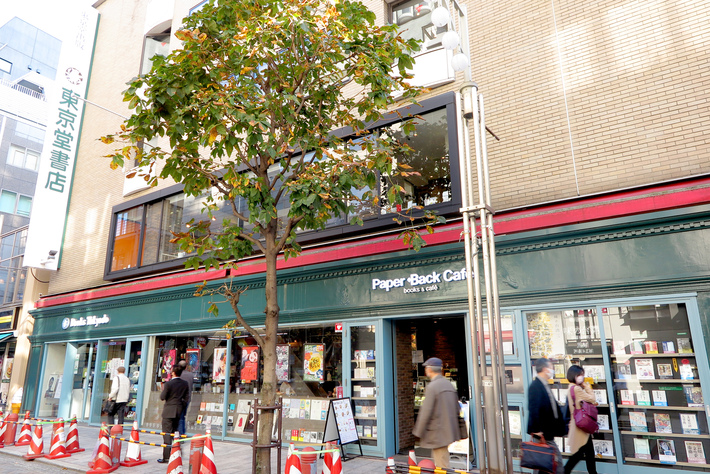 In addition to used bookstores, another unique aspect to Jimbocho is that it has bookstores that are very selective about the books they stock. One of these is Tokyodo Shoten, which was established in 1890 and is a 3-minute walk from the station. The large shelves in the central first floor are called "the shelves of knowledge." From new books to hardcore technical books, the staff in charge of this area purchase books in specified quantities.
Jimbocho is a place where you can come across all sorts of books. It's a place where you often end up with some books in your hand on a topic that you've never had an interest in. We do recommend taking the book you've just bought and spending some time in a coffee shop or curry restaurant. By the time you've finished reading the book, the look of the cityscape may have taken on a different appearance to when you started.