Event duration
SUN
MON
TUE
WED
THU
FRI
SAT
1
2
3
4
5
6
7
8
9
10
11
12
13
14
15
16
17
18
19
20
21
22
23
24
25
26
27
28
29
30
INFORMATION
Date
Wednesday, November 18 to Friday, December 25, 2020
Venue
JP Tower Commercial Facility "KITTE"
(7-2, Marunouchi 2-chome, Chiyoda-ku, Tokyo)
Access
・1-minute walk from JR "Tokyo Sta." Marunouchi South Gate
・Directly connected from Subway "Tokyo Sta."
Organizer
Japan Post Co., Ltd.
Planning and management
JP Building Management Co., Ltd.
Website
https://marunouchi.jp-kitte.jp/gb/item_eventnews.jsp?id=200
WHITE KITTE
''Connecting'' people and people, hearts and hearts.
This year's "WHITE KITTE" will feature the new Interactive Step Tree, a new mechanism added to the traditional Japanese hand-woven Mizuhiki tree that allows visitors to enjoy the non-contact action of light while maintaining social distance.
16 circles put under the tree are connected with the illumination and stepping on them will turn the lights on and decorate the space.
When you step on the 16 circles arranged under the tree, the tree illuminates in conjunction with the lights and decorates the space in a spectacular way.
It is an interactive content that multiple customers can enjoy at the same time and safely.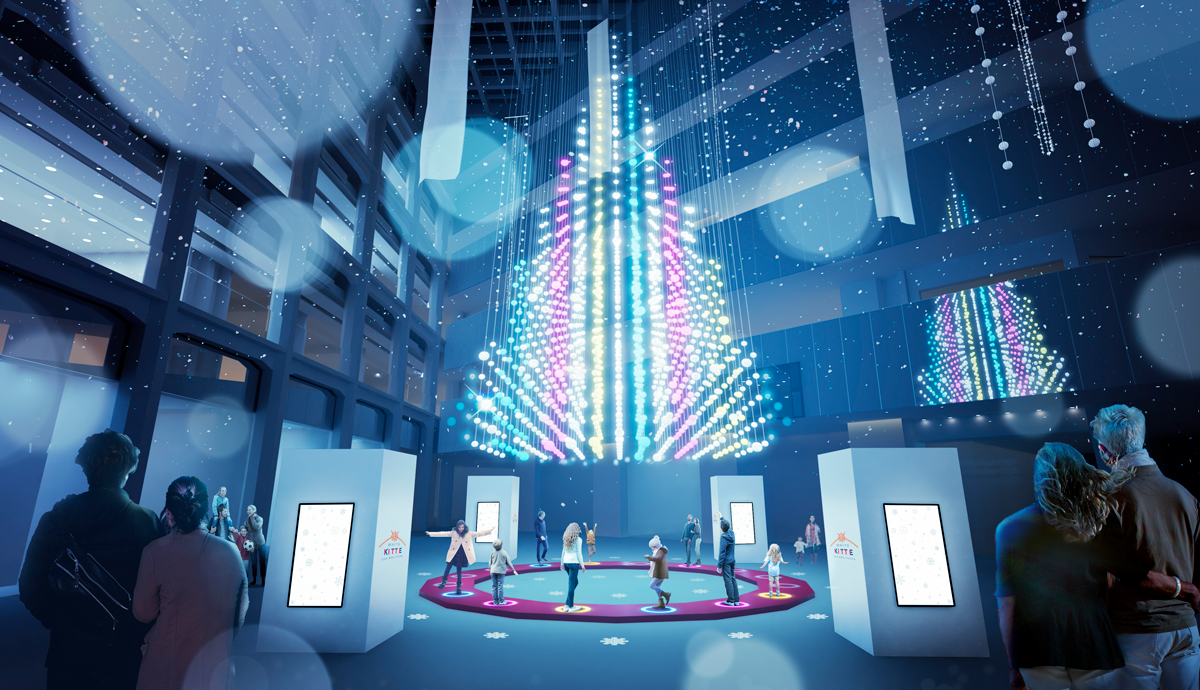 By meeting under the tree, sharing the same time, and making the tree shine together, our hearts will be more connected.
KITTE's vision of "connecting people and people, hearts and hearts" is embodied in the Christmas tree, which will deliver a special time to everyone.